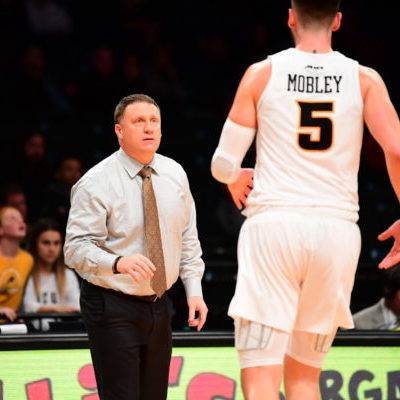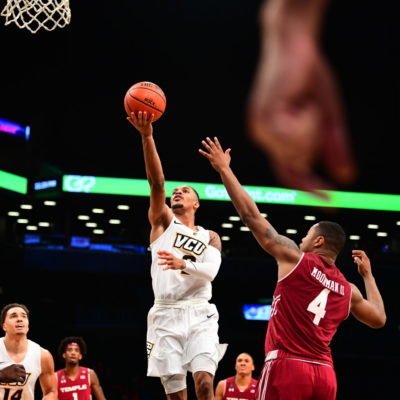 NICEVILLE, FLA. – One of the premier early season college basketball games in the nation will take place Nov. 29 in the third round of the Emerald Coast Classic when VCU plays Purdue in a 8:30 p.m. matchup at Northwest Florida State.
Purdue is ranked No. 23, while VCU is ranked No. 25 in the preseason Associated Press Top 25 basketball poll released Monday.
Both teams played in the 2019 NCAA Tournament with Purdue advancing all the way to the Elite Eight.
VCU enters this season with high hopes as four starters return that all enjoyed double figures scoring averages including Atlantic 10 Player of the Year candidate Marcus Evans and likely all-league performer De'Reiante Jenkins.
The Rams are ranked in the top 25 of several preseason 2019-20 polls, while expected to challenge for another Atlantic 10 Conference title.
VCU, which posted a 25-8 record last year, is deep with eight players back who averaged more than 14 minutes led by guards Evans and Jenkins, who are two of five seniors in the rotation
The floor general Evans led the team in scoring (13.8 avg.) and assists (3.2 avg.) last season. Jenkins, the teams top three-point shooter, averaged 11.3 points, 3.9 rebounds and 2.0 assists last year.
VCU rolled through the Atlantic 10 Conference en route to winning the regular season title with a 16-2 record, tying a school record for most league victories.
Under third-year head coach Mike Rhoades, the trademark to VCU's success has been stingy defense. The Rams ranked No. 1 in the Atlantic 10 in scoring defense and 10thnationally last year, holding opponents to a 61.9 average. If that wasn't enough, VCU held opponents to 38.7 percent shooting, which ranked No. 6 in the NCAA.
Malik Crowfield, Mike'L Simms and Isaac Vann provide senior leadership in the backcourt. Vann started all 33 games last season, averaging 10.8 points
The frontline is buoyed by the return of 6-7, 250-pound junior forward Marcus Santos-Silva, who averaged 10.0 points and 7.4 rebounds while averaging only 22.3 minutes of playing time. Santos-Silva ranked eighth in the NCAA last season in offensive rebounding percentage (17.2). Corey Douglas, a 6-8 junior, averaged 4.8 blocked shots last season.
The Rams will be bidding for a ninth NCAA Tourney trip in the last 10 years.
"Nobody is satisfied, neither the players nor the staff," said Rhoades. "We know where we want to go this year. We took a great step but not the ultimate step."
For further information on the Emerald Coast Classic, visit the tournament website: www.emeraldcoastclassic.com