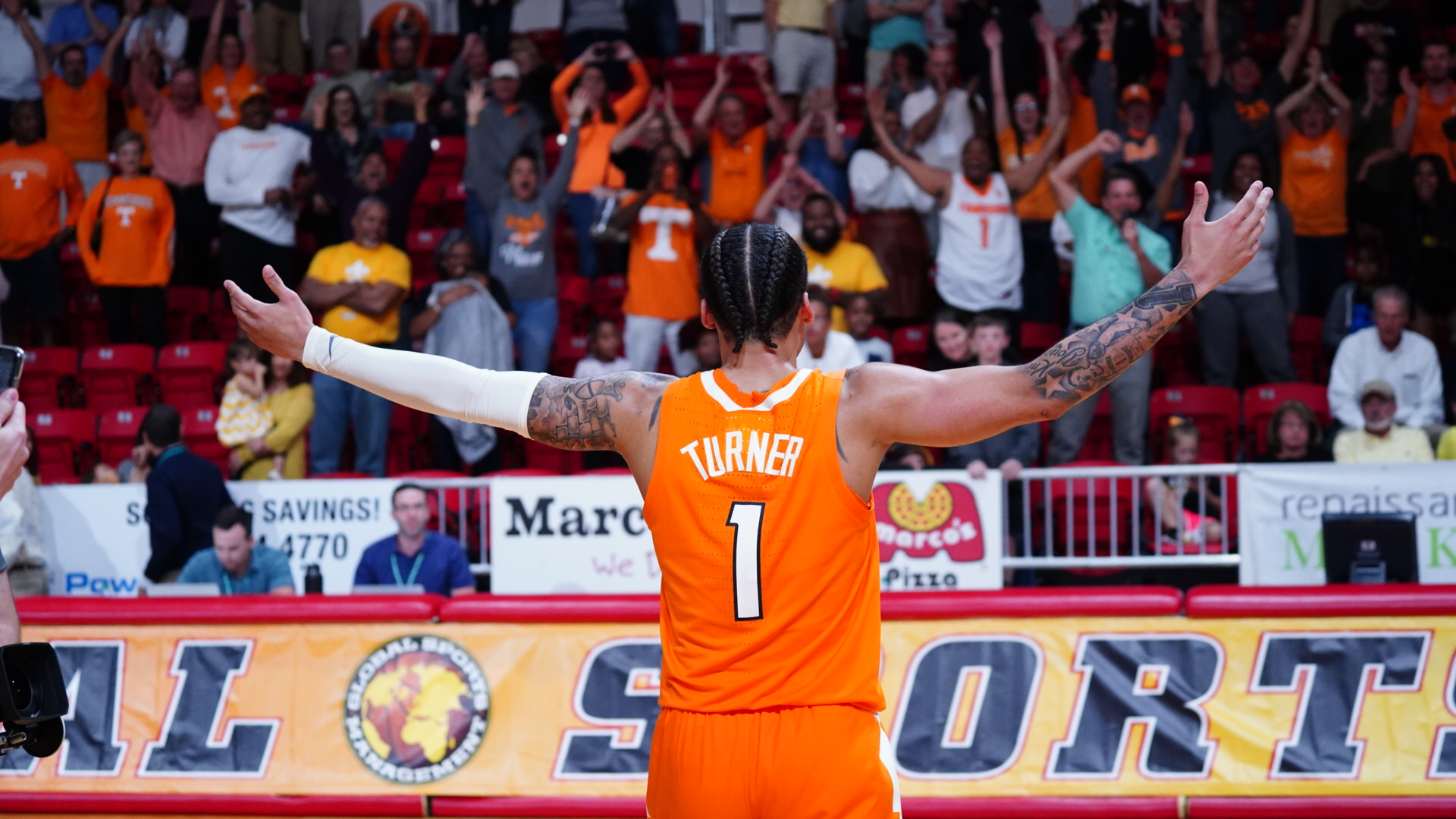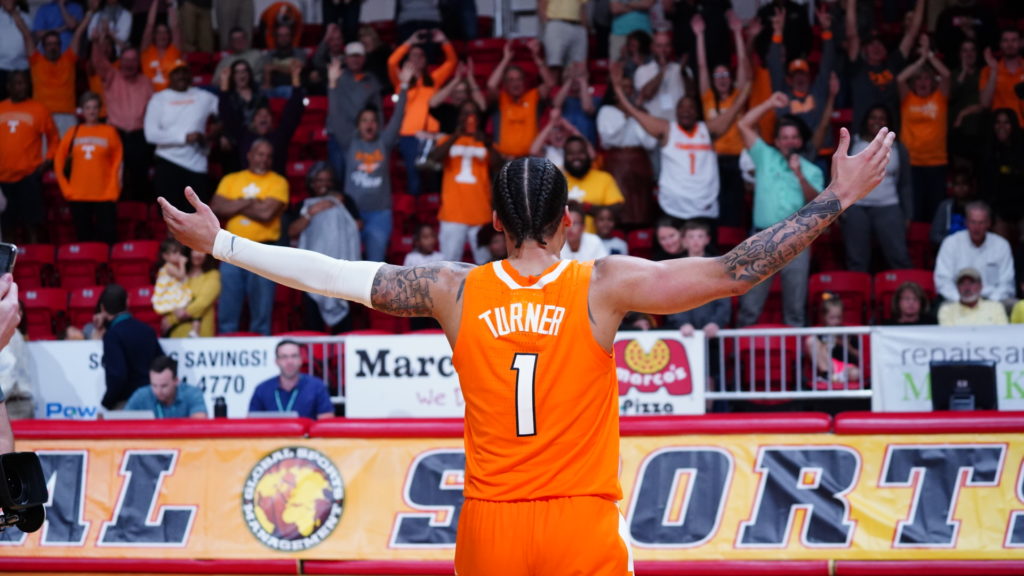 NICEVILLE, FLA. — Lamonte Turner nailed a three-point basket from the right corner as time expired powering Tennessee to a 72-69 victory past VCU in an early preseason matchup of top-25 teams during the third-place game of the Emerald Coast Classic at Northwest Florida State College Saturday.
Tennessee is ranked No. 17 in the latest Associated Press poll, while VCU entered the tournament rated No. 20. The game featured nine ties and 13 lead changes.
"There's no doubt that in late-game situations, it's not as much about plays as it is about players, " said Tennessee coach Rick Barnes, whose team moved to 6-1. "He's (Lamonte Turner) competitive, that's what we always thought his biggest talent is. He's competitive, spirited, and he's not afraid to make the play in that kind of situation."
VCU senior guard De'Riante Jenkins drilled a fallaway trey from the right wing with 4.7 seconds left to knot the score at 69-69. Tennessee raced up court and called a timeout with 1.7 seconds remaining. On the ensuing inbounds play, the Vols found Turner deep in the right corner for the game-winner.
"On the last play, we're thinking about calling time out and not giving them the three-point shot (to tie)," Barnes added. "The reason we saved the time out was for the situation we found ourselves in. We were able to advance the ball and call the time out. We were going to get the ball to Lamonte or Fulkerson (John) towards the rim. Lamonte made the right read, got great separation he needed and knocked down the shot."
Junior John Fulkerson led a balanced Tennessee attack with 17 points and seven rebounds, while senior guard Jordan Bowden added 15 points and six boards. Turner finished with 12 points along with a game-high seven assists and three steals.
Shooting 53.6 percent in the second half (15-28), VCU rallied back from a 13-point second-half deficit and grabbed a 58-56 lead on back-to-back baskets by Santos-Silva and Curry with 6:42 left. The teams would go back and forth the rest of the night.
"We scored 43 points in the second half against a very good team because we played with some flow and had transition baskets," said VCU coach Mike Rhoades, whose squad fell to 6-2. "I thought we played really well inside-outside and guys were really keeping the ball hot. It just shows that when we play that way, we can score."
VCU junior forward Santos-Silva scored 16 of his game-high 22 points in the second half and grabbed 11 rebounds to record his third double-double of the season.
VCU senior guard De'Riante Jenkins added 15 points, making three treys with a three-point attempt late in the game nearly forcing overtime.
The first half saw six ties and seven lead changes. After a Silva-Santos free-throw that tied the game up at 20, the Volunteers made six of seven shots from the floor during a 4 minute 32- stretch late in the first half that ignited a 17-6 run to close out the half.
Meanwhile VCU struggled from the floor hitting just one of 13 shots in the final 11 minutes 34 seconds of the first half.
"I thought it was a really hard-fought basketball game," Barnes said. "When you get to play in the kind of games we've played the past two days, you have to believe it's going to help you going forward.
"The tournament was terrific, it really was. You look around and there's not one part of it that wasn't done at a high level. "
One night after collecting a season-high 21 turnovers in a semifinal loss to Purdue, VCU committed a season-low five turnovers and owned a 12-4 advantage on points off turnovers.
Both Turner and Santos-Silva were named to the Emerald Coast Classic All-Tournament team.