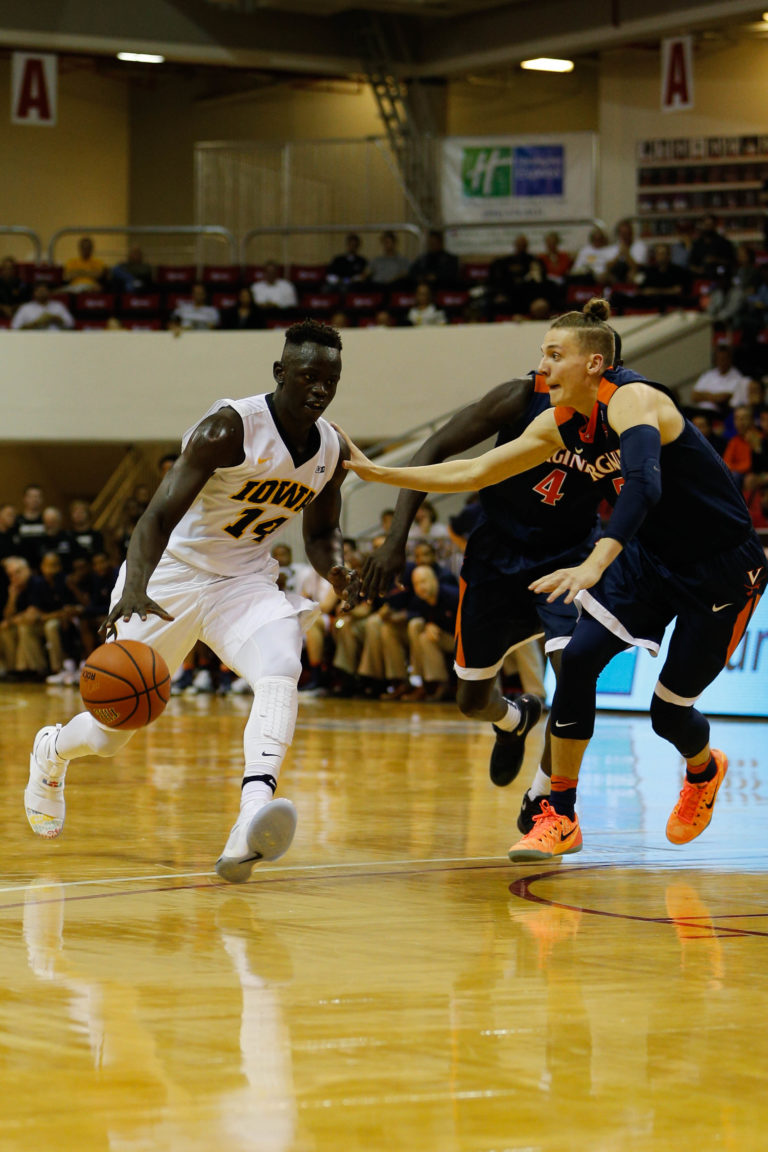 NICEVILLE, FLA. — No. 7 ranked Virginia held Iowa to a season low 31.3 percent shooting en route to a 74-41 victory in the semifinal round of the Destin Realty Emerald Coast Classic Friday at the Arena on the campus of Northwest Florida State College.
The Cavaliers, who moved to 5-0, will be seeking their fourth straight regular season tournament championship at 6 p.m. Saturday when they face the winner of the Memphis/Providence game which was in progress Friday night.
"I thought we did a good job of defending," said Virginia coach Tony Bennett, whose team moved to 5-0. "Iowa can score in spurts and we are a possession by possession team. We stayed true to who we are."
Sophomore forward Jarred Reuter, making seven of nine shots, came off the bench to pace a balanced Virginia attack with a career-high 14 points and nine rebounds.
Senior point guard Londa Perrantes scored a season-high 12 points for the Cavaliers, while junior forward Isaiah Wilkins and junior guard Darius Thompson scored 11 and 10 points, respectively.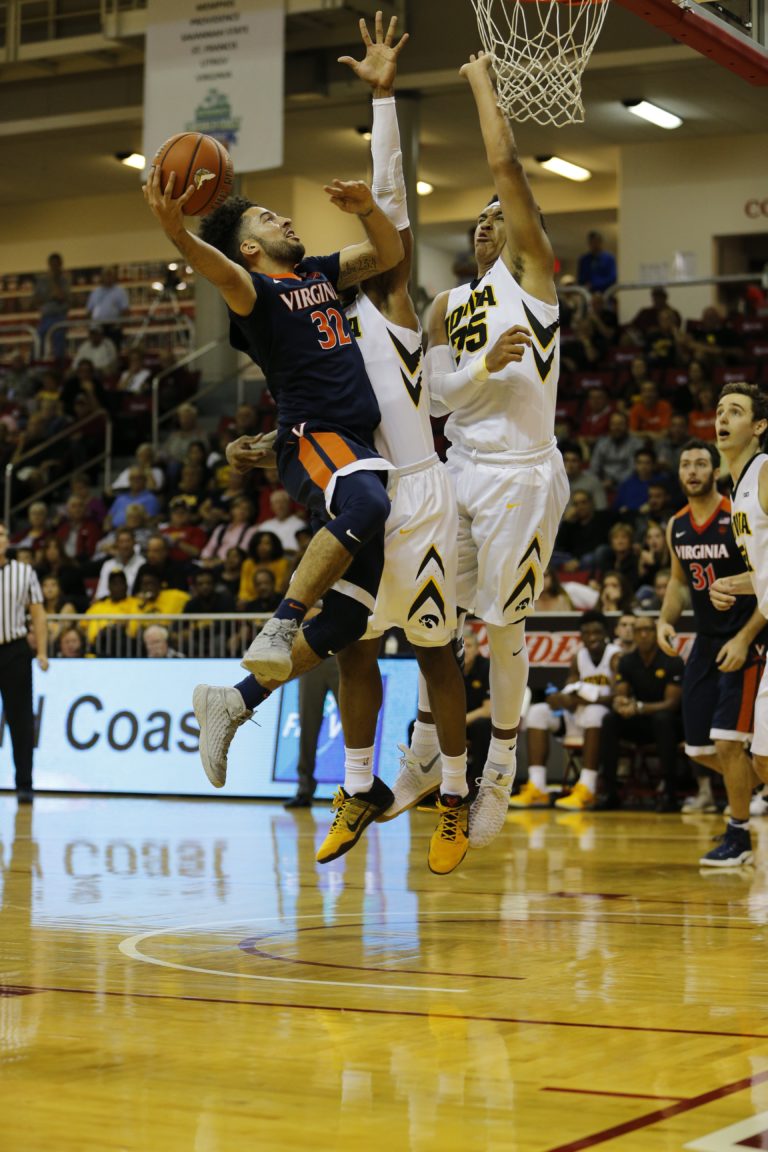 Virginia raced to a 11-2 lead and was never threatened. The Cavaliers held Iowa scoreless for 5:05 in the first half, enjoying four 20-point leads in the first half.
"Ball movement is important," added Bennett. "We want the ball to rotate and shift defenses. We have a very unselfish team.
Iowa senior guard Peter Jok, who entered the game leading the Big Ten Conference in scoring with a 24.3 average, was held to 13 points, making five of 14 shots.
"We tried our best to make him (Jok) earn every shot," Bennett said. "We tried keeping fresh bodies on him."
Iowa, which fell to 3-2, had scored 83 or more points in each of its first four games.
Virginia entered the game leading the nation in scoring defense, allowing just 38.8 points per game. The Cavaliers also ranked No. 2 in field goal percentage defense, limiting opponents to just 28.9 percent shooting.
Virginia forced Iowa into 18 turnovers, scoring 19 points off those miscues. The Cavaliers also owned a 18-7 advantage in second chance points.
"You can attribute Virginia's good defense to a combination of things." said Iowa coach Fran McCaffery. "Their close outs are good. They get back on defense and don't give up a lot in transition"
Virginia has held each of its last four opponents to 41 or fewer points.