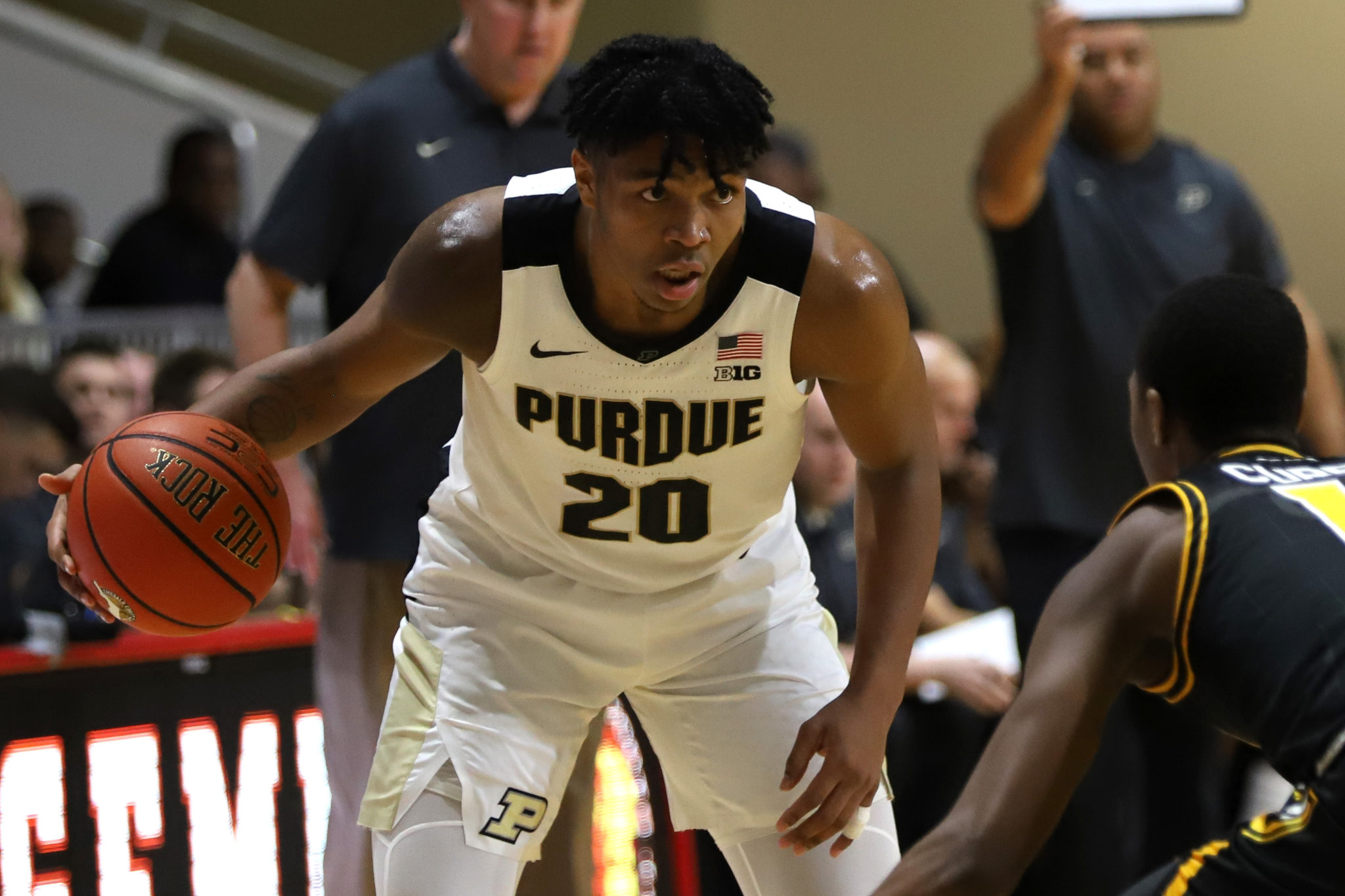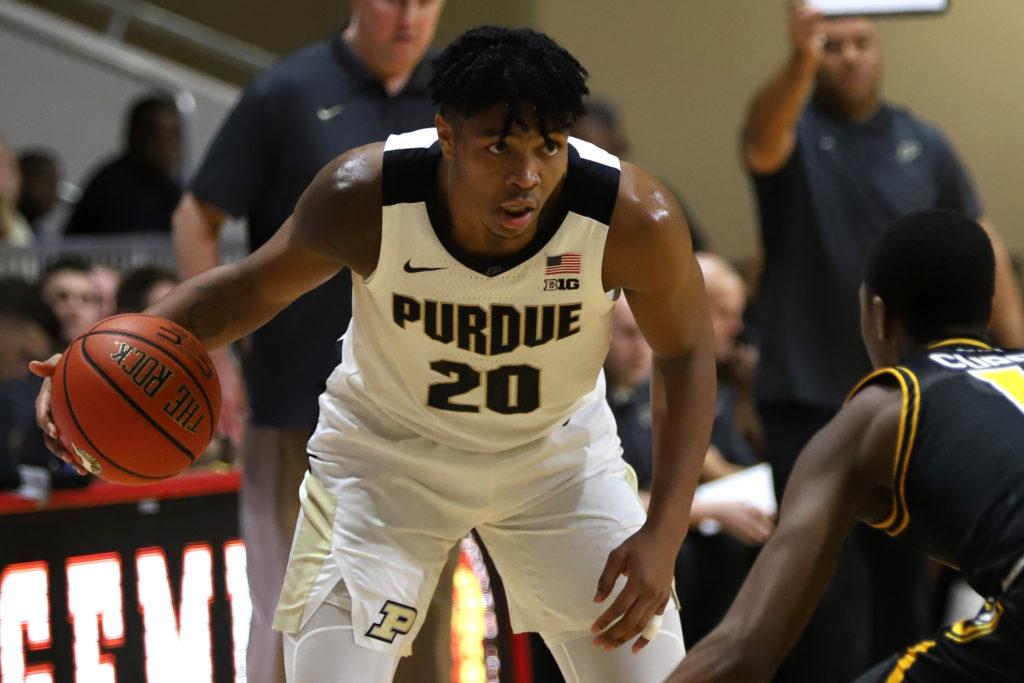 NICEVILLE, FLA. — Guard Jahaad Proctor scored five of Purdue's last seven points of the game as the Boilermakers handed No. 20 ranked VCU its first loss of the season, 59-56, to advance to the championship of the sixth annual Emerald Coast Classic held at Northwest Florida State.
The Boilermakers (4-2) will play Florida State for the tournament title in a 7 p.m. Eastern tip off Saturday with the game televised on CBS Sports Network.
VCU, which was off to its best start in school history (6-1) faces No. 17 ranked Tennessee (5-1) in the battle for third place at 4 p.m. Eastern time.
"They (VCU) are a really good team and for us to be able to get into a single possession game and find a way to win is very fortunate, "said Purdue coach Matt Painter. "We had some opportunities to extend our lead but we just didn't do it. VCU could say the same thing too. I liked our effort, we outrebounded them by eight and had three fewer turnovers. When it gets down to a game like this and it's down to one possession, those 11 extra possessions are the difference."
Proctor, a graduate transfer from High Point, made two free throws with 1:00 to break a 55-55 tie and then came up with a timely steal with 8.8 seconds left sinking two free throws to push the margin to 59-56. VCU had a chance to tie the game but a three-point shot from the left wing by De'Riante Jenkins fell short.
This highly anticipated match-up lived up to its billing with 13 lead changes and 14 ties. Defense took center stage as Purdue forced VCU into a season-high 21 turnovers.
"We compete really hard and our style of play gives people fits, but to take the next step, we have to take care of the ball," said VCU coach Mike Rhoades. "I thought in the second half we made some plays and executed. But we have to execute down the stretch and execute in order to beat really good teams. We just have to work and get better."
Proctor and sophomore guard Eric Hunter led Purdue with 12 points apiece. Sophomore forward Trevion Williams added 10 points and a game-high seven rebounds off the bench.
Junior forward Marcos Santos-Silva, paced VCU with 19 points, but made just three of eight free throws. Santos-Silva, at 6-7, held his own against the taller Boilermakers frontline line of 7-3 center Matt Haarms and the 6-9 Williams forcing both players to foul out of the game.
With the score tied at 55-55 with 1:37 left Santos-Silva missed two free throws and then made one of two free throws with 47 seconds left with VCU trailing 58-55.
VCU senior point guard Marcus Evans, named to the preseason Atlantic 10 All-Conference team, was held to a season low six points, making just one of nine shots from the floor.
Purdue shot 40.9 percent from the floor (18-44), winning by making 19 of 29 free throws. Purdue out rebounded VCU, 32-24
After shooting 52.4 percent in the first half, VCU managed just 36.4 percent shooting in the second period.
It marked just the second meeting between the two teams since VCU defeated Purdue in the second round of the 2011 NCAA Tournament en route to its historic run to the Final Four.