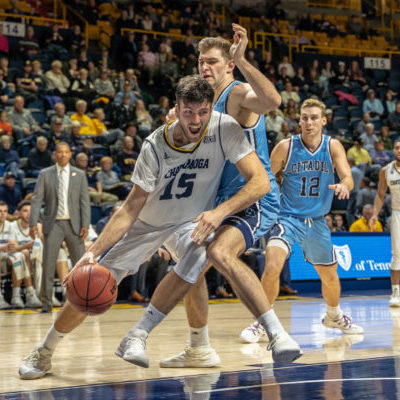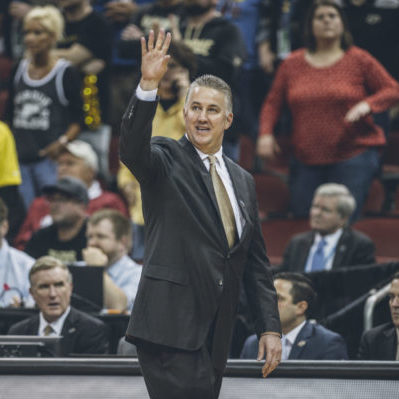 NOTE: MEDIA covering the Emerald Coast Classic please make sure to apply for credentials at this link before Nov. 18: https://www.emeraldcoastclassic.com/wp-content/uploads/2019/09/2019-Emerald-Coast-Classic-Press-Credential-Form.pdf
UPCOMING SCHEDULE
All times listed Are Central
Saturday Oct. 26 Games
Virginia State at VCU, 6 p.m. (exhibition)
Covenant at Chattanooga 1 p.m. (exhibition)
Tuesday, Oct. 29 Games
Montevallo at Jacksonville State, 6:30 p.m. (exhibition)
Wed., Oct. 30 Games
Eastern New Mexico at Tennessee, 6 p.m. (exhibition) SEC Network
Friday, Nov. 1 Games
Columbus State at Florida State, 5 p.m. (exhibition)
Southern Indiana at Purdue, 7 p.m. Big Ten Network
Tues., Nov. 5 Games
St. Francis (Pa.) at VCU, 6 pm MASN TV
UNC Ashville at Tennessee, 6 p.m. SEC Network
Chattanooga at Eastern Kentucky, 6 p.m.
Jacksonville State at SMU, 7 p.m., ESPN 3
Judson at Chicago State, 7:05 p.m.
Alabama State at Gonzaga, TBA
Wed., Nov. 6 Games
Green Bay at Purdue, 6 p.m. Big Ten Network
Florida State at Pittsburgh, 7 p.m. ESPNU
Friday, Nov. 8
North Texas at VCU, 6 p.m. MASN TV
NATIONAL POLLS: One look at the two major preseason college basketball points is only further testimony that the Emerald Coast Classic will be one of the premier preseason college basketball tournaments in the nation.
Ken Pomeroy, a renowned basketball statistician who conducted one of the most respected and insightful college basketball websites, has all four Emerald Coast Classic teams ranked among the top 23 in his preseason ratings: Purdue No. 7; Florida State No. 14; Tennessee No. 19 and VCU No. 23.
Purdue is ranked No. 22, while Tennessee is ranked No. 25 in the preseason USA Today/Coaches Top 25 poll released Thursday. The Boilermakers garnered 123 votes to sit in 22nd place, 26 points behind 21st-ranked Xavier and 18 points ahead of No. 23-ranked Auburn.
The Vols claimed the final spot at No. 25. UT received 78 points to slot ahead of VCU, which received 76 points. Florida State earned 47 points to be ranked No. 29 overall.
Purdue was ranked No. 23 in the first Associated Press poll released Monday, while VCU was ranked No. 25 and Tennessee No. 28.
With the ranking, Purdue has been mentioned in the preseason top 25 poll in five straight seasons for the first time in school history. The Boilermakers, who are one of four teams nationally to make four straight Sweet 16s, were ranked 23rd in 2015-16, 15th in 2016-17, 20th in 2017-18 and 24th a year ago. Purdue is one of eight teams nationally to be ranked in five straight AP preseason polls.
VCU, which returns four starters and eight of its top nine scorers from last year's 25-8 team that reached the NCAA Tournament, garnered 193 points in the poll. It's VCU's first appearance in the AP Top 25 since Feb. 23, 2015, when the Rams were 24th.
Tennessee fell outside the AP Top 25, but it received the third-highest amount of votes (78 votes) among the teams that just missed out on making the list. That essentially puts the Vols at No. 28 in the country.
WILLIAMS SCRATCHING SURFACE: Sportswriter Wayne McGahee III from the Tallahassee Democrat writes about the adjustment period facing highly touted freshman Patrick Williams at Florida State.
The 6-foot-8, 225-pound forward from Charlotte, N.C. comes to Tallahassee with enormous expectations.
Williams was ranked as a five-star prospect out of West Charlotte High by the 247Sports composite rankings in the 2019 class, and he's already been projected as a first round pick in a 2020 mock draft by ESPN.
"He has all the tools to be a very, very special player at Florida State," FSU associate head coach Stan Jones told the Democrat.
PURDUES HOPES TO ADD NEW CHAPTER: Purdue coach Matt Painter turned the page on the Carsen Edwards era long ago.
Now he expects everyone else to do the same.
Seven months after Edwards nearly led Purdue to the Final Four and four months after the NBA drafted him, Painter finds himself contemplating how the next chapter in the Boilermakers' recurring replacement story could go.
"I think trying not to be like that team is going to be really important," he said. "No one is going to take over Carsen's role for us. We didn't have a Carsen Edwards before, and let's not have one afterward. I think that's important in basketball, because I think a lot of times people say you're going to come in and you're going to play the same role as this guy, when in reality you're just going to be the best version of yourself."
Painter's consistent messages have played out just fine over the years.
After saying goodbye to four seniors and three 1,000-point scorers following a Big Ten runner-up finish in 2017-18, Painter gave Edwards the green light and surrounded him with enough 3-point shooters to keep defenses honest. The result: Purdue captured a share of the regular-season crown and made its deepest tourney run in nearly two decades.
FROM RICE TO VCU TO THE BIG DANCE: Noah Fleischman, sports editor of the Commonwealth Times, writes about the transition VCU Coach Mike Rhoades and senior guard Marcus Evans have made since their arrival from Rice.
They stepped off the plane in Columbia, S.C., last March and something felt different: Coach Mike Rhoades and redshirt-senior guard Marcus Evans were in town for the NCAA tournament.
The two looked at each other. No words were said, but the message was clear: "We made it."
Evans and Rhoades had talked about this moment since their days at Rice and had finally achieved the goal of making the big dance.
It was a long road to the tournament — especially for Evans, who overcame two Achilles tears and a postseason injury — but their goal was fulfilled.
Now, after four years on the court and about six of knowing each other, Rhoades and Evans are entering their final season together.
VOLS LOOK TO REMAIN SEC CONTENDER: Tennessee wants to show it has built the type of program that can withstand the loss of three NBA draft picks and remain a Southeastern Conference contender.
The Volunteers must replace All-America forward Grant Williams, all-conference selections Jordan Bone and Admiral Schofield and 105-game starter Kyle Alexander. That quartet helped Tennessee go 57-15 over the last two seasons, win a share of an SEC regular-season title in 2018 and earn a No. 1 ranking and Sweet 16 appearance last year.
Tennessee's returning players are eager to build on that success.
"It isn't something where we say we're going to get to the top, we're going to get to No. 1 in the country and then what?" senior guard Lamonte' Turner said. "No, we're going to keep working. That's where we want to be every year."
Tennessee will have to work hard to avoid taking a small step backward as the Vols chase their third straight NCAA Tournament berth.
The departures of Williams, Alexander and Schofield leave Tennessee with a major frontcourt void. The Boston Celtics selected Williams with the 22nd overall pick in the NBA draft. Schofield and Bone both were taken in the second round.
VILA TO LEAD MOCS FRONTCOURT: Junior Ramon Vila is the lone returning starter for the Chattanooga Mocs in the post area (power forward/center). That would normally cause a little trepidation for a coaching staff, but the Mocs feel good about their group of forwards.

"Offensively, it has the makeup from a skill standpoint of what I like to play with," Coach Lamont Paris began. "From there, you're constantly trying to improve…athleticism, size, length…those kinds of things. Overall, we feel really good.

"For me personally, they're the type of players you like to have."

One reason is the sheer volume of student-athletes they can throw at the area. There is a great versatility in the group from playing a big, small, quick or powerful frontcourt.
GAMECOCKS OPTIMISTIC: Despite returning just one starter, Ray Harper is looking to lead Jacksonville State back to the top of the Ohio Valley Conference with a new-look squad as he enters his fourth season as head coach.
Senior guard Ty Hudson, is the Gamecocks' returning leading scorer, averaging 9.8 points from the point guard position a year ago.
"I want to make sure I reiterate the things Coach Harper is saying out on the court," Hudson said. "You know, making sure the freshmen pay attention to the detail and know what plays we're running."
PRESEASON POLLS: Florida State's Trent Forrest was named a preseason All-ACC Second Team selection, and the Seminoles were picked to finish in fifth place in the 2019-20 Atlantic Coast Conference standings in a vote by the attending members of the media at ACC Operation Basketball held Oct. 8 in Charlotte, N.C.
Florida State was placed behind Duke, North Carolina, Louisville and defending national champs Virginia, a team it beat in the ACC Tournament last year.
SOUTHEASTERN CONFERENCE: After back-to-back seasons finishing at or near the top of the SEC standings, Tennessee is projected to finish fifth in a preseason panel of SEC and national media. Vols guard Lamonte Turner was tabbed a preseason second-team All-SEC pick and was one of nine players who received votes for SEC Player of the Year. The senior guard averaged 11 points per game last season.
Kentucky was picked to win the league. Florida was picked to finish second, followed by LSU, Auburn and Tennessee. Florida's Kerry Blackshear was picked as the Preseason SEC Player of the Year.
ATLANTIC 10: Led by Preseason All-Conference first team guard Marcus Evans, VCU was picked to defend its Atlantic 10 Conference title in a preseason poll chosen by a panel of the league's head coaches and select media members.
The Rams received 19 first-place votes. Evans, who collected a team-high 64 steals last season, also was named to the Atlantic 10 preseason All-Defensive team. Senior guard De'Riante Jenkins and junior forward Marcus Santos-Silva received third-team honors.
Davidson was picked second with Dayton third followed by Rhode Island and St. Bonaventure rounding out the top five. Richmond was selected sixth and Saint Louis, which won the A-10 Tournament to reach the NCAA Tournament last year, was picked seventh. Duquesne was eighth, followed by George Mason, La Salle, Massachusetts, George Washington, Saint Joseph's and Fordham.
SOUTHERN CONFERENCE: Chattanooga was selected to finish sixth in both the Southern Conference preseason coaches and media polls. Eastern Tennessee State was the preseason pick to win the league in both polls for the first time since rejoining the league in 2014-15.
Last season's regular-season and tournament runner-up, North Carolina-Greensboro, was slotted second in both preseason polls. Furman was third in both polls. Defending regular-season and tournament champion Wofford was tabbed fourth in both polls followed by Samford, which was fifth in both preseason polls.
OHIO VALLEY CONFERENCE: Jacksonville State was tabbed third in the Ohio Valley Conference preseason poll conducted by the league's coaches and sports information directors at the OVC Media Day Oct. 22.
Belmont was selected as the preseason favorite, while two-time defending tournament champion Murray State picked second and Austin Peay fourth. Tennessee-Martin was selected fifth followed by Eastern Kentucky, Eastern Illinois, Morehead State, Tennessee State ninth, SIU-Edwardsville 10th, Southeast Missouri State 11thand Tennessee Tech 12th.
SOUTHWESTERN ATHLETIC CONFERENCE: Alabama State was picked to finish fourth in the Southwestern Athletic Conference preseason poll conducted as voted by the league's coaches and sports information directors. Alabama State guard Jacoby Ross was chosen to the preseason All-SWAC second team.
Prairie View A&M was the overwhelming choice to defend its league title with Texas Southern tabbed second and Grambling State third. Jackson State, Southern, Arkansas-Pine Bluff, Alabama A&M, Alcorn State and Mississippi Valley Conference were selected to finish fifth through 10 in the preseason standing.
WESTERN ATHLETIC CONFERENCE: Chicago State was selected to finish ninth in the preseason Western Athletic Conference coaches poll. Defending champ New Mexico State, receiving eight first-place votes, was a near unanimous selection to defend its title.
HEADLINES
FLORIDA STATE
Oct. 23 — Seminoles Reload For Next NCAA Tournament Run
Oct. 22 — Basketball Tops Barry In Exhibition Opener
Oct. 22 — Takeaways From Exhibition Win
Oct. 21 – Vassell Becoming All-Around Player
Oct. 21 – Basketball Exhibition Season Starts
Oct. 14 – Forrest Named to Cousey Award Watch list
Oct. 11 – FSU Culture Makes Transition Easy For Newcomers
Oct. 10 – Seminoles Picked 5thin ACC Race
Oct. 9 – Bracketoloy: Possible 2ndRound Game With Gators
Oct. 8 – Forrest: Clutch Player
Oct. 8 – Evolution of Florida State Basketball Under Leonard Hamilton
Oct. 8 – Schedule Analysis
Oct. 6 – Sophomores Pushed Into Major Roles
Oct. 3 – FSU Confident It Can Build On Success Depsite Loss Of Seniors
Oct. 2 – Prieto Earnes Golden Torch
Sept. 26 – Healthy Forrest Read To Lead Seminoles
Sept. 4 – One on One With Terance Mann
Aug. 30 – Olejniczak Named tT Polish National Team
PURDUE
Oct. 24 – Purdue Ranked No. 22 in Coaches Poll
Oct. 23 – 3 Boilermakers on NBA Opening Day Rosters
Oct. 23 – Jared Wulbrun – Archduke Of Mackey?
Oct. 22 – Expanded Role Awaits Aaron Wheeler
Oct. 21 – Purdue Ranked No. 23 In Initial AP Poll
Oct. 19 – Sophomores Shine in Scrimmage
Oct. 18 – Haarms Tabbed To Abdul-Jabbar Watch List
Oct. 17 – Williams Tabbed To Malone Award Watch List
Oct. 17 – Eastern Becomes Leader Of Team
Oct. 16 – Eastern Named To Julius Erving Award Watch List
Oct. 3 – Boiler Ball At Big Ten Media Day
Oct. 3 – Matt Painter Big Ten Media Day Presser
Oct. 3 – Painter, Eastern, Haarms On Big 10 Network Set
Oct. 2 – Eastern Named To Preseason All-Big Ten Team
Sept. 30 – Boilermakers Build Ranks With New Recruits
Sept. 23 – Boilermakers Train With Navy SEALS
TENNESSEE
Oct. 22 – Looks Like Vols Are Underrated Again
Oct. 22 – Making the Leap: Yves Pons
Oct. 21 – Vols No. 28 in Preseason AP Poll
Oct. 20 – Bowden Dishing Social Media As Season Nears
Oct. 18 – High Expectations
Oct. 17 – New Role For Pons
Oct. 11 – Rick Barnes On Josiah-Jordan James
Oct. 11 – Rick Barnes On Lamonte Turner's Leadership
Oct. 16 – Turner Is Huge Part Of Vols Program
Oct. 16 – Vols Still Working on How to 'Put It Together"
Oct. 16 – Turner Up For Challenge As Go-To-Guy
Oct. 15 – Bowden Named to Jerry West Award List
Oct. 15 – Vols Picked 5thin Preseason SEC Poll
Oct. 15 – Turner Earns 2ndTeam Preseason All-SEC Honors
Oct. 14 – 3 Reasons For Optimism
Oct. 14– Turner Named To Cousy Award Watch List
Oct. 11– Vols Need Turner To Emerge As Team Leader
Oct. 11 – 7-Footer Plavsic Awaiting NCAA Eligibility Decision
Oct. 11 – Barnes Seeks Comprehensive Progress
Oct. 11 – Rick Barnes Media Day Press Conference Transcript
Oct. 4 – Bowden, Turner Accept Leadership Roles
VCU
Oct. 24 – VCU Picked to Win Atlantic 10
Oct. 21 – VCU Ranked No. 25 in Associated Press Poll
Oct. 17– VCU-UNLV to Meet in 2020-21
Oct. 16 – Freshmen Debut At Scrimmage
Oct. 14 – Evans Named to Cousy Award List
Oct. 13– The Birth Of A New Tradition: The Floor Burn
Oct. 13 – VCU Black & Gold Highlights
Oct. 11 – VCU Prepares For Black & Gold Game
Oct. 10 – Rams May Be Nation's Best Mid-Major Team
ALABAMA STATE
Oct. 21 – Ross Earns Preseason All-League Honors
CHATTANOOGA
Oct. 24 – Halloween Hoops
Oct. 22 – Head Coach Lamont Paris Press Conference
Oct. 22 – Jean-Baptiste Paces Backcourt
Oct. 8 – Mocs Have Family Feel & International Flair
Oct. 6 – Mocs Picked 6thIn Preseason Polls
Oct. 1 – A Look Back On First Week Of Practice
Sept. 27 – From Guadalajara To Chattanooga
CHICAGO STATE
Oct. 10 – Head Coach Lance Irvin At WAC Media Day
JACKSONVILLE STATE
Oct. 22 – Coaches Tab Jacksonville State 3rd In Poll
Oct. 22 – Ohio Valley Conference Basketball Media Day