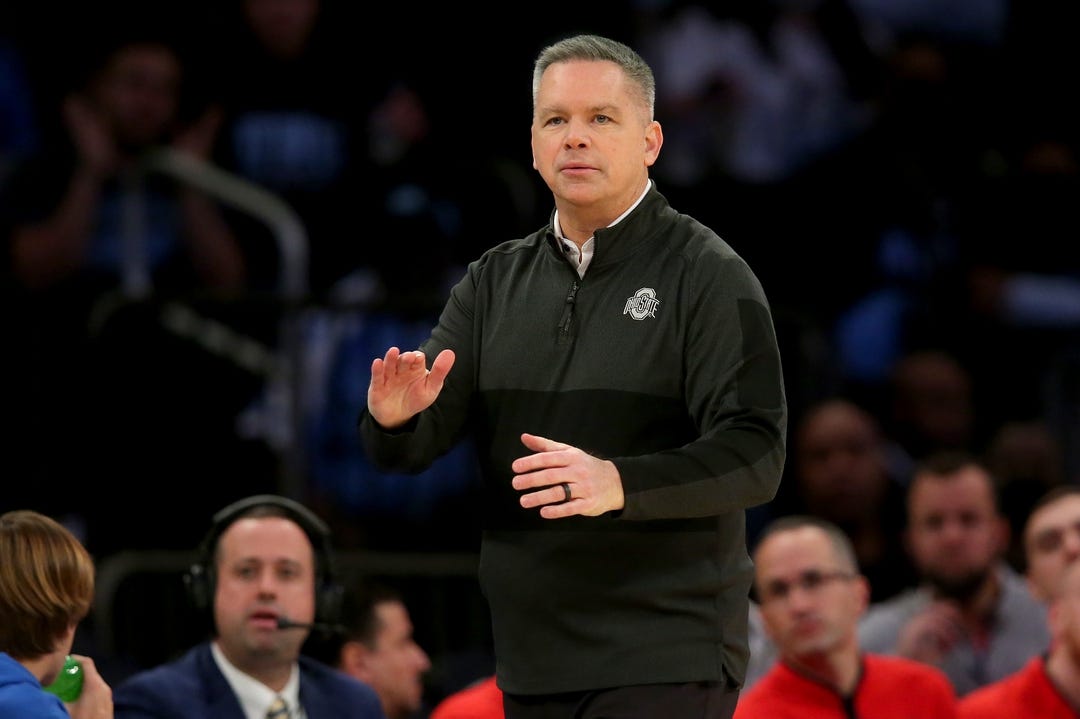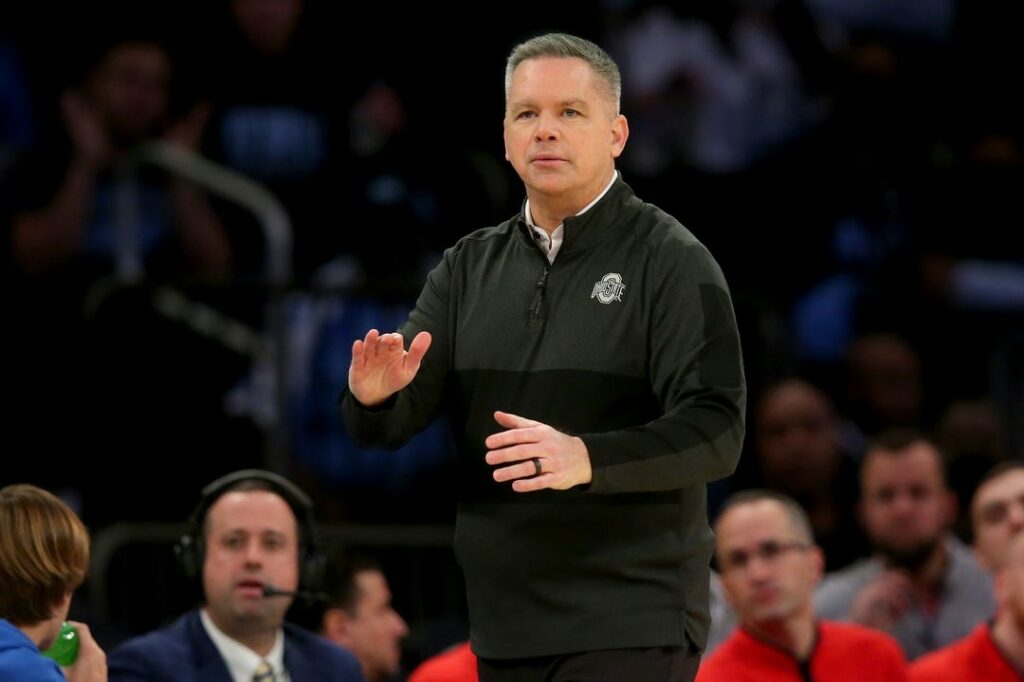 NOTE: MEDIA covering the Emerald Coast Classic please make sure to apply for credentials by Monday, November 13.
UPCOMING SCHEDULE
(All times listed are Central)
Monday, Nov. 6 Games
Oakland at Ohio State, 6 p.m., Big Ten Network Plus
North Dakota State at Western Michigan, 6 p.m., ESPN Plus
Clark at Mercer, 6 p.m.
Delta State at Southeastern Louisiana, 6 p.m., ESPN Plus
Fisk at Tennessee State, 6:30 p.m., ESPN Plus
Morehead State at Alabama, 7 p.m., SEC Network
Oregon vs. Georgia (Las Vegas, Nev.), 3:30 pm., Tru TV
Wednesday, Nov. 8 Games
Utah Tech at Santa Clara, 9 p.m., ESPN Plus
Thursday, Nov. 9 Games
Kentucky State at Tennessee State, 6 p.m., ESPN Plus
Mercer at Chicago State, 7 p.m.
Friday, Nov. 10 Games
Texas A&M at Ohio State, 6 p.m., Peacock
Indiana State at Alabama, 7 p.m., SEC Network
Southeastern Louisiana at Auburn, 7 p.m., SEC Network
Montana at Oregon, 8 p.m., PAC-12 Network
Saturday, Nov. 11 Games
Georgia State at Western Michigan, 12 p.m., ESPN Plus
St. Francis at Santa Clara, 6 p.m., ESPN Plus
Nov. 14 Games
Mercer at Morehead State, 6 p.m.
South Alabama at Alabama, 7 p.m., SEC Network
Western Michigan at Northwestern, 7 p.m. Big Ten Network Plus
Santa Clara at Stanford, 8 p.m. PAC-12 Network
Nov. 15 Games
Merrimack at Ohio State, 6 p.m., Big Ten Network
Southeastern Louisiana at BYU, 8 p.m. ESPN Plus
Tennessee State at Portland, 9 p.m., ESPN Plus
ALABAMA IN TOP 25 POLL: A new look Alabama men's basketball roster is still viewed as one of the top 25 teams nationally, at least according to the Associated Press voters. The Crimson Tide was ranked 24th in the preseason edition of the poll.
Alabama was one of five Southeastern Conference teams ranked. Auburn, Mississippi State and Missouri received votes. In the final edition of last season's poll, Coach Nate Oats' squad was ranked first overall. UA started the 2022-23 season 20th overall and had climbed into the top five by mid-January.
MORE NATIONAL HONORS: The Alabama trio of Mark Sears, Aaron Estrada, Grant Nelson along with Oregon's N'Faly Dante and Ohio State's Bruce Thornton have received preseason national recognition. In CBS Sports annual ranking of the top 100 college basketball players in the country this season, Sears was ranked No. 48, while Estrada was No. 67 and Nelson No. 78. Dante was ranked No. 89 and Thornton No. 96.
Sears made jumping from the MAC to the SEC look seamless in his first season with Alabama in 2022-23, averaging 12.5 points and 2.6 assists for the Tide, who secured their first No. 1 seed in the NCAA Tournament in program history.
Estrada scored 20.2 points, grabbed 5.3 rebounds and delivered 4.3 assists a season ago for Hofstra. By transferring to Alabama, he can be the player that keeps a good program near the top two tiers in the sport.
Nelson went viral last season after highlights of his dominance at North Dakota State — where he knocked down 3-pointers and attacked the rim as a 6-11 alien-like figure — were as stunning as they were alluring. Following an All-Summit League season and career year he transferred to Alabama playing for an analytics-minded coach in Nate Oats who exploit opposing teams with the size and skill Nelson brings.
A former five-star prospect hampered by injuries, Dante enjoyed his best season yet in 2022-23, averaging 13.4 points and 8.4 rebounds on 61.4 percent shooting. He earned first-team all Pac-12 honors.
Thornton was the only player on the Buckeyes roster to start and play all 35 games last season. With Brice Sensabaugh gone, Ohio State coach Chris Holtmann can only hope Thornton's averages from last season (10.6 points, 2.6 assists) take dramatic leaps.
MORE HONORS FOR DUO: Oregon senior N'Faly Dante was one of 20 players nationally named to the 2024 Kareem Abdul-Jabbar Center of the Year Award watch list.
Ohio State transfer forward Jamison Battle has been named as one of 20 players on the Julius Erving Small Forward of the Year Preseason Watch List.
Dante, a native of Bamako, Mali, recorded nine double-doubles and ranked second in the conference in field goal percentage. He enters the season atop the school's all-time field goal percentage list at 63.7 percent, shooting over 60 percent in each of his four seasons on campus.
Battle, a transfer from Minnesota, is coming off a season in which he averaged 12.4 points over 27 games, making 59 three-pointers and posting six games of 20 or more points. He was an honorable mention All-Big Ten selection in 2022 and was on the Julius Erving late season watch list last year.
PRESEASON ALL-LEAGUE TEAMS: Several players participating in the Emerald Coast Classic have been named to preseason all-conference teams.
Alabama's Grant Nelson and Mark Sears were announced as Southeastern Conference Preseason All-SEC selections. Nelson was named First Team All-SEC while Sears was a Second Team All-SEC honoree. In addition, the Crimson Tide was picked to finish fifth in the 14-team league as voted on by a select panel of both SEC and national media members.
Oregon senior N'Faly Dante was named to the 10-member Pac-12 Conference Preseason All-League team.
ALABAMA X FACTOR: With hoops season quickly approaching, Coach Nate Oats and Alabama basketball hope to recreate the magic from their 2022-23 SEC Championship season.
Oats-coached teams are always strong in the backcourt, and this year should be no exception with Mark Sears, Aaron Estrada, and Latrell Wrightsell Jr. leading the way.
Even with the unexpected departure of Charles Bediako, Bama should be solid in the frontcourt as well. With the return of Nick Pringle, aided by newcomers such as Grant Nelson, Mohamed Wague, and Jarin Stevenson, the Tide expect to be deep and versatile down low.
The X-factor for this team could be on the wings. Last season, the wing was an overwhelming strength of the team, largely due to the presence of first-team All-American and no. 2 overall draft pick Brandon Miller.
DANTE CENTERPIECE FOR DUCKS: Oregon's upcoming season got a boost back in April when center N'Faly Dante announced he'd be returning for his fifth season with the Ducks.
Dante will lead a team that struggled with injuries last season then saw a number of key departures in the offseason. Dante was an exception, announcing on social media he was staying put.
Dante averaged 13.5 points, 8.4 rebounds and 1.4 blocks last season. He had career highs for points, with 415, and rebounds, with 260.
The Ducks finished 21-15 overall for the program's 13th straight winning season. They went 12-8 in Pac-12 play. In the postseason, Oregon advanced to the NIT quarterfinals before losing 61-58 to Wisconsin.
"I want to win more games. So I just want to do the things to change what we left out there. When I first came here, we were a good team. So I gotta bring that back," said Dante, a 7-footer from Mali. "I will do anything to get it back."
Ducks coach Dana Altman will also lean on senior guard Jermaine Couisnard, who was among those who suffered injuries that impacted the Ducks last season.
LOOKING FOR RISE TO PROMINENCE: Ohio State provided a tantalizing look of what might be when the Buckeyes beat three higher-seeded teams in the Big Ten Tournament before losing to top-seeded and eventual champion Purdue in a semifinal.
Up until then, it had been a season to forget for the Buckeyes, particularly during a long, frustrating stretch of January and February when they lost 14 of 15 conference games.
Ohio State finished 16-19 (5-15 Big Ten). It was the first season under .500 in 19 years and the first time the Buckeyes missed the NCAA Tournament in six years. Managing it was a challenge for coach Chris Holtmann, who had led the Buckeyes to 20-win seasons in each of his first five years in Columbus.
Holtmann is hoping a group of new players will coalesce around fourth-year center Zed Key and a trio of second-year guards — Bruce Thornton, Roddy Gayle Jr. and Felix Okpara — who began to flash their potential in the second half of last season.
Key was averaging 10.8 points per game and 7.5 rebounds until he injured a shoulder in a collision with Purdue big man Zach Eden. Key eventually had season-ending surgery.
SANTA CLARA SUPPORTS GREAT CAUSE: Santa Clara men's basketball and Be The Match – an organization that manages the most diverse bone marrow registry in the world – partnered up this week for an amazing registration drive on Santa Clara's campus that was a rousing success.
Created over 35 years ago, Be The Match is dedicated to curing blood cancers one patient at a time. For patients diagnosed with leukemia, lymphoma and other life-threatening diseases, a bone marrow or cord blood transplant may be their best or only hope for a cure. Yet 70 percent of patients who need a transplant do not have a fully matched donor in their family. That is where Be The Match comes in. Potential donors are swabbed and added to a registry that consists of over 41 million people globally who stand ready to be a life-saving marrow or blood stem cell donor. The more people that join the registry, the better the chance that a patient in need is able to find their match. Since 1987, Be The Match has facilitated over 120,000 transplants.
ALABAMA'S NEXT IMPACT PLAYER: On June 11, head basketball coach Nate Oats and his staff got the news that the 2022-23 Gatorade high school basketball player of the year for North Carolina, Jarin Stevenson, would be reclassifying and joining the Crimson Tide.
The 6-foot-11-inch power forward out of Greensboro, North Carolina, chose the Crimson Tide over the University of Virginia and the University of North Carolina after narrowing down his offer list to just three schools.
Stevenson fits right into Oats' system, which relies heavily on the efficiency of his players' shots. Stevenson averaged 21.5 points and 11.6 rebounds per game, shooting 60% from the field. He is another tall player who can get the rebound and push the ball in transition after an opponent's miss.
"He's excellent at rebounding down low, pushing the break and finishing in transition with body control and touch," ESPN's national recruiting director Paul Biancardi said.
The coaching staff was after this type of player all offseason, as evidenced by the commitment of North Dakota State transfer Grant Nelson and freshman Sam Walters.
Stevenson can contribute quickly to an Alabama team that lacks frontcourt depth and experience. His rebounding and ability to push the ball in transition is what will get him the most playing time, as Alabama was top in the country last year in rebounding and sixth in possessions per game.
LOOKING FOR IMPROVED TOUGHNESS: The Oregon Duck men's basketball team continues to get plagued by the injury bug as they get closer to the opening night of college basketball on November 6th. Dana Altman met with the media to preview the basketball season and shared the Ducks' training camp development has been slowed down by injuries.
"Well, it's a little hard. We are kind of banged up," Altman said. "[N'Faly] Dante hasn't practiced much, so that has really slowed our progress. Jermaine [Couisnard] has been out since last Thursday. Hopefully, they will be ready to go a little bit here on Monday."
Dante has been in and out of practice all training camp as he and the Oregon staff are trying to limit the wear and tear on his body to ensure he's healthy for the season. Couisnard missed practice this week due to a concussion suffered last week.
"Our numbers are not what they should be. So I think it's slowed our progress a little bit," said Altman. "The guys that are healthy are working at it. We've made progress, but we've got a long way to go. We've got a lot of things to get ready here in the next four practices to get ready for Georgia.
"Dante was our leading scorer last year, he was an all-conference player last year, he's a preseason all-conference player this year, and he has a chance to be player of the year," Altman said of Dante. We need him.
EUROPEAN TRIP BONDS BRONCOS: Team chemistry, sightseeing and seeing the culture were just some of the things the players and coaches on Western Michigan University's men's basketball team experienced while on their trip to Spain in August.
Then there was the walking…a lot of walking.
"Something we did over there we don't do here is we did a lot of walking," head coach Dwayne Stephens said. "We walked all over the place.
"Here, you jump in an Uber or drive wherever you need to go. It was nice to walk around and see the different shops and sights. It was fun."
The players also thought the walking was fun, to a point.
"Before every game we would do a tour of different spots and learn about the culture and it was fun, but we got tired at times with all that walking," graduate student Anthony Crump said with a smile.
Both on and off the court, everyone agreed there were a lot of things accomplished on the trip which can happen just once every four years, according to NCAA rules. For WMU, this trip lasted eight days in which the Broncos played three games, winning two of them.
BACKCOURT BROTHERS FIND HOME: On the surface, if you just look at their bios on paper, Mark Sears and Aaron Estrada come from different worlds. Sears is from Muscle Shoals, Ala., the only in-state native on the Alabama roster. Estrada is from Woodbury, N.J.
As players, if you follow their journeys to this point and the skills they've developed, Sears and Estrada could be the perfect complimentary backcourt for the reigning SEC regular-season and tournament champions.
Each has played at a high level at multiple high schools and colleges. The 6-foot-1, 185-pound Sears returned to his home state last season after starting his college career at Ohio University, and he was the No. 2 scorer for a Tide team that reached No. 1 in the polls and earned the No. 1 overall seed in the NCAA Tournament.
The 6-3, 190-pound Estrada played at St. Peter's, Oregon and Hofstra – where he was the back-to-back CAA player of the year – before transferring to Alabama for his final college season. He watched the Crimson Tide during its special season a year ago and loved the style and pace of play. When he entered the portal, Alabama's Nate Oats was the first coach to call him, and Oats' consistency in maintaining that communication won over Estrada, ranked by ESPN as the No. 12 transfer in the country.
"Once I got to know him," Estrada said, "it was an easy decision."
Estrada has gained an appreciation for Sears as well, calling him the toughest cover on the team in practice.
"He's a dog," Estrada said. "He goes hard every rep, every possession."
Oats said the same is true of Estrada.
"He's assimilated great," the coach said. "He's an unbelievable kid, and his skill level is so high. He's not missing much, and he brings it every day."
Both Sears and Estrada can score. Only SEC player of the year Brandon Miller averaged more than Sears' 12.5 points a game for Alabama last season. Estrada is the No. 10 returning scorer in Division I after putting up 20.2 points a game at Hofstra a year ago.
7 NEWCOMERS JOIN DUCKS: The Oregon Duck men's basketball program features seven newcomers on this year's roster as they reload and retool the program. Experience returns in seniors N'Faly Dante, Jermaine Couisnard, and Keeshawn Barthelemy, plus juniors Nate Bittle and Brennan Rigsby.
Altman said the Ducks will lean on the five experienced players to help usher in their newcomers this season.
What type of players is Oregon adding to the roster? What have been Altman's impressions early on with the newcomers? He gave some insight into Oregon's newcomers this season.
"Jackson Shelstand has been there every day," Altman said of the 5-star point guard. "He's competing every day. He's got a really quick burst. Picking up the game, picking up the way we want to play."
Altman noted the Ducks will lean on Shelstad's shooting as a freshman this season, but also pointed out the freshman is going through the early transition of playing at the college level against taller, stronger players, and the 3-point line being further back.

Kwame Evans Jr is Oregon's second 5-star prospect to sign with Oregon this past fall and the freshman is expected to have a role for Oregon this season. The 6-foot-9 forward however has been dealing with a minor injury that's made his availability limited at times.
DREAM MAKER COLLINS EXCEEDING EXPECTATIONS: He hadn't even hosted a single practice yet, but on day one of becoming Tennessee State University's men's head basketball coach, Brian "Penny" Collins called his first play: ignite school spirit, grow game attendance, and ensure his players would represent TSU well on and off the court. He's been scoring as a head coach ever since.
Five seasons later, he's exceeding expectations. His player graduation rate is 100 percent. The Tigers have proven to be just as active off the field as they are on, fulfilling a packed community volunteer schedule. Coach Collins' work doesn't stop with growing the student-athletes on his roster. He garnered them national exposure by hosting the nation's first-ever HBCU Pro Day and live-streamed practice, a first for the university.
"We have been blessed to have some great young men to come through this program," said Collins. "We have thought outside the box to get them the exposure they deserve. I am most proud of our graduation rate. Of course, they want to play ball, but that degree can open many doors for them. This is certainly a group effort. We are all on the same page."
The exposure has paid off for the players. Collins is nine for nine the past two seasons in graduating his athletes and getting them picked up by overseas professional teams. Collins, who played professionally for the Kouvot Bears in Finland and the Bakersfield Jam of the NBA Development League, understands how great of an opportunity it was for him to continue playing after college. His reach has assisted in getting the players the chance to continue to chase their dreams.
MORE PRESEASON POLLS, ALL-LEAGUE TEAMS: Southeastern Louisiana was picked to win the Southland Conference in the preseason poll. The Lions received six first-places votes, edging out McNeese by two total points, 144 to 142, for the top spot.
Southeastern Louisiana junior guard Roger McFarlane, was named to the preseason all-league first team, while senior swingman Nick Caldwell, and graduate guard Alec Woodard earned second team all-preseason league honors. McFarlane was a first-team all-league performer last season, averaging 12.3 points and a team-high 8.2 rebounds, while shooting 40.2 percent beyond the three-point arc. Caldwell averaged 11.1 points and 5.4 rebounds last year, while leading the Lions in blocked shots with 28. Woodard has the highest three-point percentage returning from last year firing at a 45.6 percent clip
Tennessee State was picked to finish third in the Ohio Valley Conference preseason poll. The Tigers received two first-place votes with junior Marcus Fitzgerald Jr. and senior transfer Kinyon Hodges being named to the preseason All-Ohio Valley Conference team. Morehead State was chosen first, and SIUE was picked second, yet neither received a first-place vote from any of the OVC head coaches or communications directors.
Mercer was picked to finish sixth in the preseason Southern Conference coaches poll and seventh in the media poll. Furman, receiving eight first—place votes, was picked to win the league title in the coaches poll followed by North Carolina-Greensboro, Western Carolina, Samford with Chattanooga picked fifth.
Mercer redshirt senior forward Jalyn McCreary was named to the Preseason All-SoCon team. McCreary led Mercer in scoring last season with a 15.2 average en route to being named All-SoCon third team. He shot 54.7 percent from the field which ranked fifth in the conference.
HEADLINES
ALABAMA
Nov 2: Duo Earn Preseason All-SEC Honors
Oct. 28: College Basketball Is Back in Alabama
Oct. 29: Takeaways From Exhibitions
Oct. 29: Charity Exhibition Vs. Wake Forest
Oct. 27: Setting Realistic Expectations
Oct. 26: SEC Preview
Oct. 25: Alabama Turns To Transfers, Freshmen
Oct. 24: Hofstra Transfer Hopes To Make Impact
Oct. 23: Alabama In The NBA
Oct. 23: Elusive Elite Eight
Oct. 22: Estrada, Sears Talk Chemistry
Oct. 21: Alabama Ranked No. 21 In Preseason Poll
Oct. 19: Disrespectful Preseason Ranking
Oct. 18: Oats, Sears Look To Continue Success
Oct. 18: SEC Tip Off Recap
Oct. 18: How Crimson Tide Plans To Rebuild
Oct. 18: Nate Oates SEC Media Day Quotes
OHIO STATE
Oct. 25: Battle Named to Julius Erving Watch List
Oct. 22: Buckeyes Beat Dayton in Charity Event
Oct. 10: Big Ten Media Day
Oct. 10: Buckeyes On The Blacktop
Sept. 25: Buckeyes Meet With Media
Sept. 24: NBA Scouting Report on Scotty Middleton
OREGON
Oct. 31: Duo Miss Practice
Oct. 27: Dante Named To Center Of The Year Watch List
Oct. 24: Pac-12 Preview
Oct. 12: Cook Injured
Oct. 11: Pac-12 Media Day
Oct. 10: It's Been A Good Summer
Oct. 6: Rivalry To Continue
Oct. 5: Offseason of Change
SANTA CLARA
Oct. 30: NBA Draft Scouting Report On O'Neil
Oct. 9: Broncos To Play 4 Nationally Televised Games
Oct. 6: West Coast Conference Preseason Poll
Sept. 27: Basketball First Practice
Aug. 23: West Coast Conference Transfer Portal
MERCER
Oct. 31: Season Preview
Oct. 17: Bears Host Open Practice
SOUTHEASTERN LOUISIANA
Oct. 10: Lions Earn No. 1 Preseason Nod
TENNESSEE STATE
Oct. 17: Ohio Valley Conference Media Day Interviews
Oct. 17: Ohio Valley Conference Poll
Sept. 21: Top-Notch Schedule
WESTERN MICHIGAN
Nov. 1: Broncos Win Exhibition Tuneup
Nov. 1: Season Preview
Oct. 31: Broncos Host Kalamazoo in Exhibition
Oct. 18: National TV Schedule