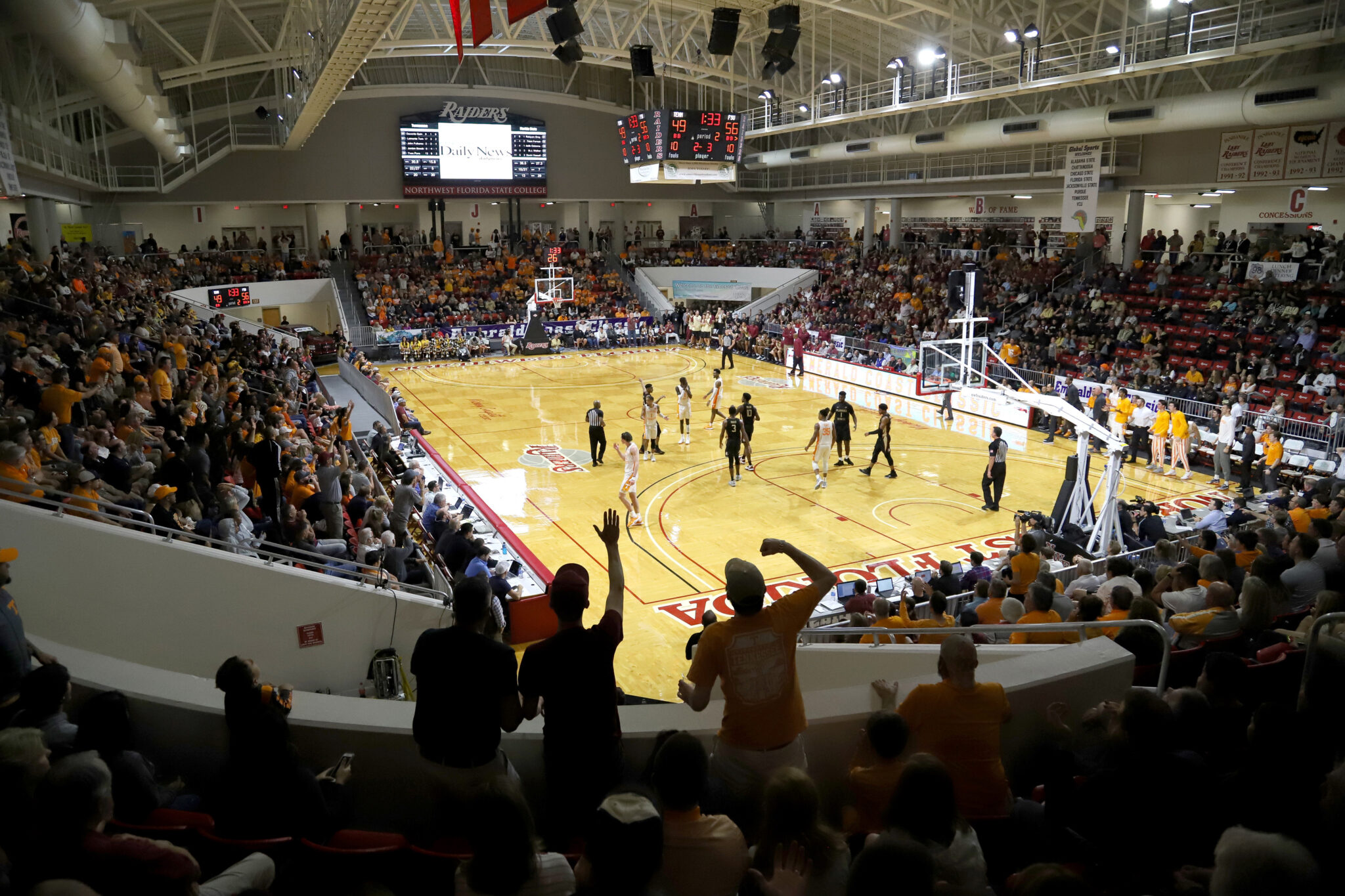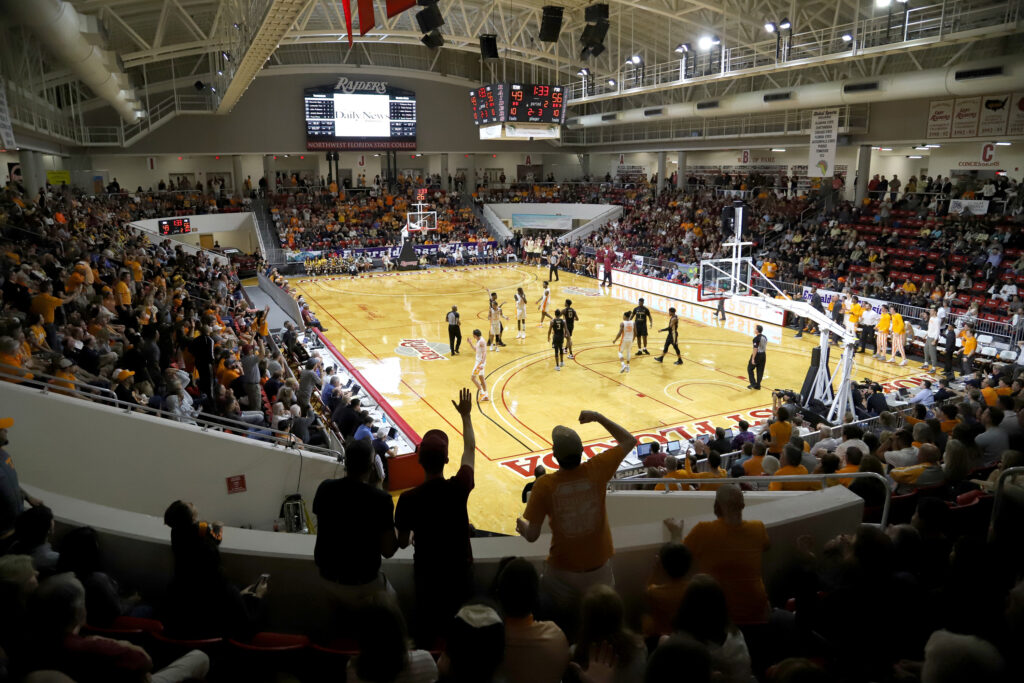 UPCOMING SCHEDULE
Friday, Nov. 25 Games
Emerald Coast Classic-Niceville, Fla.
Loyola Maryland vs. Southern, 11 a.m., Flo Hoops
Omaha vs. ULM, 1:30 p.m., Flo Hoops
Clemson vs. Iowa, 6 p.m., CBS Sports Network
Cal vs. TCU, 8:30 p.m., CBS Sports Network
Saturday, Nov. 26 Games
Emerald Coast Classic-Niceville, Fla.
Seventh-Place Game 10 a.m., Flo Hoops
Fifth-Place Game 12:30 p.m., Flo Hoops
Third-Place Game 3 p.m., Flo Hoops
Championship 6 p.m., CBS Sports Network
Monday Nov. 28 Games
Champion Christian at Southern 7:30 p.m
ULM at Tulane, 6 p.m.
Omaha at Mississippi State, 6:30 p.m.
Tuesday Nov. 29 Games
Georgia Tech at Iowa, 8 p.m.
Penn State at Clemson, 8 p.m
Wednesday Nov. 30 Games
Binghamton at Loyola Maryland, 7 p.m.
Providence at TCU, 7 p.m.
Southern Cal at Cal, 9 p.m.
IOWA, TCU DRAWING ATTENTION: Both Iowa and TCU, which are making their second appearances in Emerald Coast Classic, are drawing attention from national media.
Iowa (4-0) has made its first appearance in the 2022-23 Associated Press men's basketball Top 25, being ranked No. 25 after its 83-67 victory at Seton Hall Nov 16.
TCU (3-1) got the 26th-most votes in the AP poll with the Horned Frogs playing Cal Friday at 8:30 p.m. The Hawkeyes play Clemson (3-1) Friday at 6 p.m., then face either TCU or California Saturday.
THE MURRAY SHOW: Sequels often are watered-down versions of the originals.
That certainly is not the case with "The Murray Show," which again is playing to rave reviews with Iowa men's basketball observers.
Last season, of course, Keegan Murray was an All-America forward who averaged 23.5 points for a Hawkeyes team that went 26-10. He had averaged 7.2 points the season before.
Keegan left for the Sacramento Kings last spring. Kris Murray stayed. He has grabbed the torch from his twin brother, and is torching opponents so far this season.
Murray had a career-high 30 points Monday night in No. 25 Iowa's 100-64 win over the Omaha Mavericks. That puts his scoring average at 23.8, after he averaged 9.7 last season. He has 59 points in his last two games for the 4-0 Hawkeyes.
Murray had his first shot of the game blocked.
TAKING CARE OF BUSINESS: On the Monday before Thanksgiving, Littlejohn Coliseum had a great turnout to support Clemson in its game against the Loyola Greyhounds.
Coming off a win against Bellarmine last Friday, the Tigers were looking to continue their streak of being undefeated at home this season and did just that with a 72-41 victory over Loyola.
Clemson (4-1) started out fast and had a substantial lead within the first 10 minutes of the half. Loyola had six turnovers in the first nine minutes of the game, which doubled by the end of the half (12). The Tigers' defense was able to keep the Greyhounds to under 20 points in the first half (14), and had a comfortable 29-point lead going into the locker room.
Graduate student Hunter Tyson led the way with 14 points in the first half alone and finished with that team-high total for the game. Not far behind him was senior guard Alex Hemenway, who was a pefect 5-for-5 from the floor, including 3-for-3 from 3-point range, and finished with 13 points. The Tigers' 43 points by halftime was the most they've scored in a half so far this season.
"We've been working hard in practice, defensively, offensively," Hemenway said after the game. "The offense has been pretty good the last few games, but just cleaning up a lot of things on the defensive end."
Chase Hunter was 4-of-6 from the floor and racked up 10 total points, including six after halftime.
The Tigers started slower in the second half and gave up 14 points in the first seven minutes, and only forced six turnovers in the second half. On the offensive side, the Tigers turned the ball over 15 times in the game.
BACK ON TRACK: No. 15 TCU men's basketball Frogs (3-1) found its groove, defeating the Louisiana-Monroe Warhawks 95-60 in a bounce-back effort last Thursday at Schollmaier Arena.
Big 12 Preseason Player of the Year guard Mike Miles Jr. missed his second straight game as he continues to nurse an ankle injury suffered in a Nov. 11 matchup against Lamar. Despite sporting a walking boot, Miles Jr. was on the bench engaged and supporting his teammates.
Head coach Jamie Dixon continued to experiment with his guard rotation as he awaits senior guard Damion Baugh's return from a six-game suspension and Miles Jr.'s recovery from injury. For Thursday's matchup, senior guard Shahada Wells and junior guard Rondel Walker occupied the starting backcourt, replacing junior guard Micah Peavy.
The Frogs looked like a completely different team than the one that had played the first three games.
Notorious for their slow starts, TCU sprinted out to a 12-2 lead behind a pair of early three-pointers from Wells.
The hot hand was contagious as sophomore forward JaKobe Coles, redshirt senior forward Chuck O'Bannon Jr., and Walker all chipped in with threes made.
REDEMPTION GAME: Good teams with talent rarely drop back-to-back losses, and TCU is no different. TCU (3-1) kept ULM's (2-2) offense silent in every meaningful way as the Horned Frogs eyed the 100-mark in the 95-60 win over the Warhawks.
TCU already dropped an uncharacteristic loss to another small Louisiana school—Northwestern State—earlier in the week, so ULM entered last Thursday's matchup with the expectation that its opponent wouldn't be out of rhythm twice in the same week.
But even with those expectations and mental preparations, TCU blasted ULM out of the gate with a 12-2 run.
ULM coach Keith Richard said one of the biggest factors in his team's loss was TCU's ability to hit 3-pointers. TCU hit 50% of their shots from beyond the arc after a miserable 2-for-21 effort in the previous game. "We saw the real 15th-ranked team in the country in the first half," Richard said. "We told the team that they would come out really locked in because of the loss the other night."
HEADLINES
CAL
Nov. 23: Bears Travel To Emerald Coast Classic
Nov. 21: Theimann Records Double-Double
Nov. 20: Cal Faces Off With Texas State
Nov. 18: Southern Upsets Cal
Nov. 17: Cal Returns Home To Host Southern
Nov. 15: Bears Drop Road Battle
CLEMSON
Nov. 22: Clemson Dominates Loyola
Nov. 21: Tigers Coast Past Loyola
Nov. 21: Tigers Cruise To Third Straight Win
Nov. 20: Gameday Guide Vs. Loyola
Nov. 18: Five Players Score in Double Figures
Nov. 18: Tigers Start Winning Streak
Nov. 17: Gameday Guide vs. Bellarmine
Nov. 16: Hemenway Sets Career High
Nov. 15: Back In Win Column With Balanced Effort
IOWA
Nov. 23: Emerald Coast Classic Game Notes
Nov. 22: Omaha Post-Game Player Interviews
Nov. 22: Omaha Post-Game Coach Press Conference
Nov. 22: Iowa Cruises Past Omaha
Nov. 21: Murray's Career Night Carries Hawkeyes
Nov. 21: Hawkeyes Trounce Omaha
Nov. 18: Game Notes vs. Omaha
Nov. 16: Takeaways From Seton Hall Victory
Nov. 16: Iowa Posts Impressive Road Win
Nov. 16: Iowa Wins Gavitt Games
Nov. 16: Hawkeyes Add Dembele To Recruiting
Nov. 16: Murray Added To Wooden Watch List
Nov. 15: Iowa Prepares For Seton Hall
TCU
Nov. 23: Preview vs. Cal
Nov. 18: Offensive Explosion
Nov. 17: TCU Rolls Over ULM
Nov. 16: Preview vs. ULM
Nov. 15: Miles Named to Preseason Wooden Watch List
LOYOLA MARYLAND
Nov. 23: Loyola Faces Southern In Emerald Coast Classic
Nov. 21: Clemson Hands Greyhounds Setback
Nov. 19: Greyhounds Begin Four Game Road Swing
Nov. 17: Greyhounds Win Second Straight Game
Nov. 16: Basketball Team Hosts Shoremen
Nov. 15: Graduation Success Rate
ULM
Nov. 23: ULM Faces Omaha At Emerald Coast Classic
Nov. 21: Late Run Dooms Warhawks
Nov. 17: ULM Falls At TCU
OMAHA
Nov. 23: Mavericks Run Into Foul Trouble
Nov. 23: Cold Shooting Dooms Mavericks
Nov. 21: Mavericks Drop Game at Iowa
Nov. 20: Omaha Begins Seven-Game Road Swing
Nov. 17: Omaha Signs Two on Signing Day
Nov. 16: CrutchField Earns First Victory
Nov. 16: White Scores 15 in Loss to Ball State
SOUTHERN
Nov. 18: Jaguars Show Fight in Loss at Saint Mary's
Nov. 16: Southern Upsets Cal