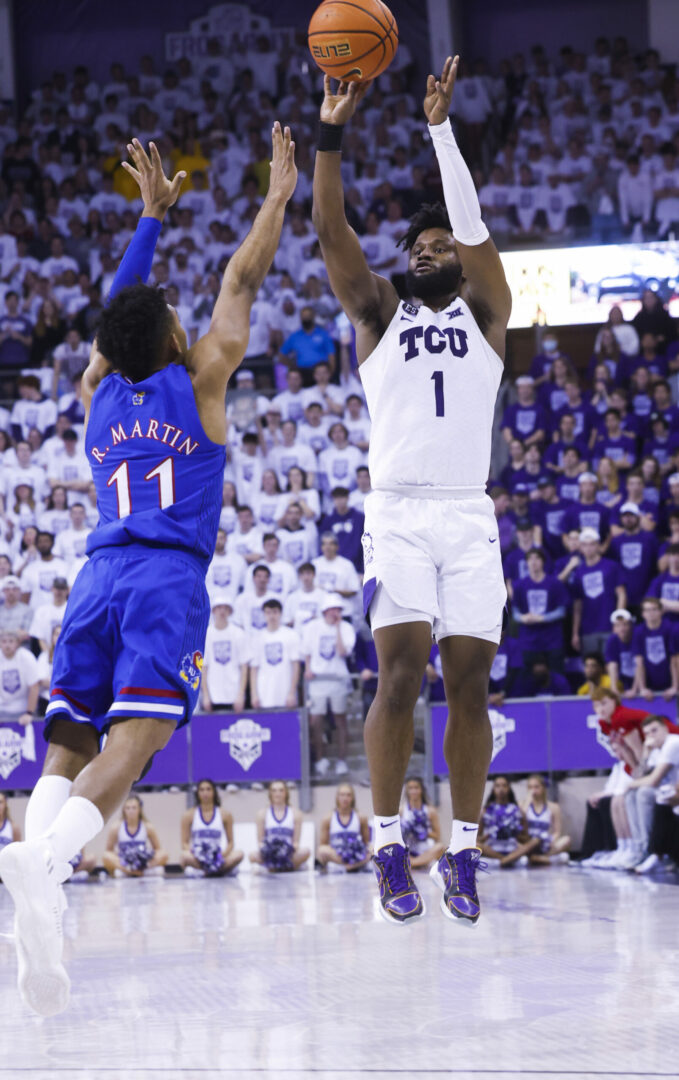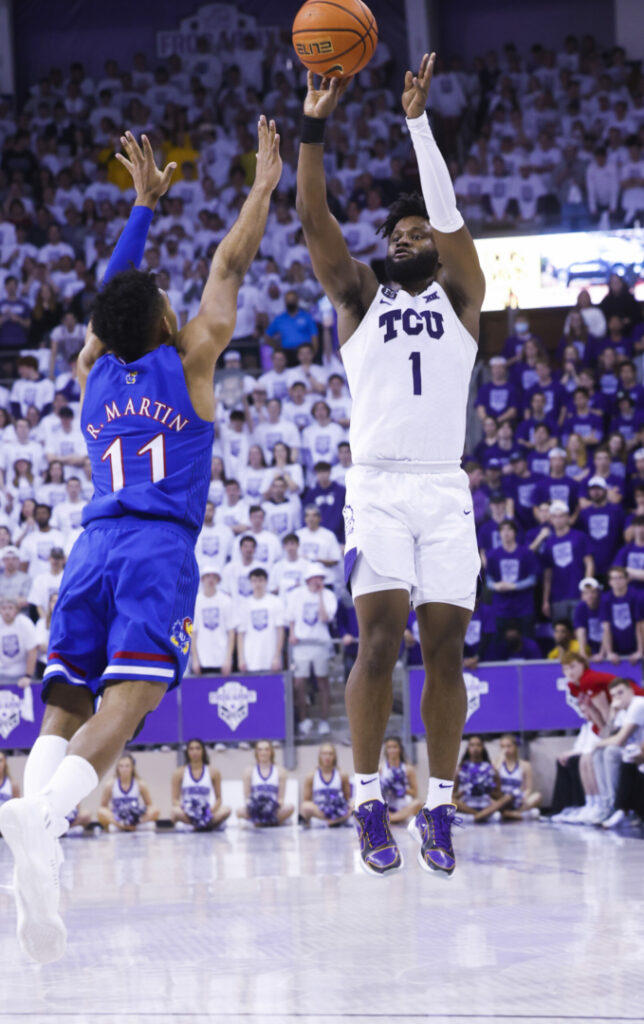 NOTE: MEDIA covering the Emerald Coast Classic please make sure to apply for credentials before November 14.
UPCOMING SCHEDULE
(All times listed are central)
Monday, Nov. 7 Games
The Citadel at Clemson, 6 p.m., ACC Network
Bethune-Cookman at Iowa, 6 p.m., ESPNU
Loyola Maryland at DePaul, 6:45 p.m, FS1
Arkansas-Pine Bluff at TCU, 7 p.m. Big 12 Now
ULM at Texas A&M, 7 p.m. SEC Network ESPN Plus
Omaha at Kansas, 7 pm., ESPN Plus
Southern at UNLV, 9:15 p.m.
UC Davis at Cal, 10 p.m. Pac-12 Network
Thursday, Nov. 10 Games
Loyola Maryland at Penn State, 6 p.m. Big Ten Network Plus
Dallas Christian at ULM, 6:30 p.m., ESPN Plus
Omaha at Nebraska, 7 p.m. Big Ten Network Plus
Friday, Nov. 11 Games
Clemson at South Carolina, 6 p.m. ACC Network
Kansas State at Cal, 6 p.m. Pac-12 Network
Lamar at TCU, 7 p.m. Big 12 Now
North Carolina A&T at Iowa, 7:01 p.m., Big Ten Plus
PRESEASON ALL-LEAGUE TEAMS: Several players participating in the Emerald Coast Classic have been named to preseason all-conference teams.
TCU guard Mike Miles Jr. was named the Big 12 Conference Preseason Player of the Year as voted by the league's head coaches. Iowa junior forward Kris Murray has been named to the Big Ten's Preseason all-Big Ten first team. Clemson junior center PJ Hall was named to the ACC's Preseason second team after averaging 15.5 points and 5.8 rebounds last year.
Miles, the league's top returning scorer (15.2 ppg), was joined on the Big 12 preseason all-league team by TCU teammate Emanuel Miller earned honorable mention.
While starting all 31 games, Miles was the only player in the Big 12 to finish the 2021-22 season in the top six in points and assists (3.8), ranking fifth and sixth, respectively. He led TCU in scoring in 18 games, scored in double figures in 16 games and recorded 20 or more points eight times. He was named to the 2022 All-Big 12 Tournament Team, the first Horned Frog in 25 seasons to be named to a conference all-tournament team. In addition to his All-Big 12 Second Team accolade, Miles was named to the NABC All-District 8 Second Team and to the USBWA All-Region VII Team. He won a gold medal while representing the USA at the 2021 FIBA U19 World Cup, playing under his college coach, Jamie Dixon.
Miles helped lead the Frogs to a round of 32 appearance in the 2022 NCAA Tournament, in which they narrowly lost to top-seed Arizona 85-80 in overtime. He averaged 20.5 points per game in TCU's two tournament games, which were also the first two postseason games of his collegiate career.
Murray went from a minor role player as a freshman to a key contributor for Iowa off the bench, while playing his way into the NBA Draft conversation. He was Iowa's leading scorer (9.7) and rebounder (4.3) off the bench last season, while ranking, second on the team in 3-point percentage (.397), blocks per game (0.9) and field goals made (124), He shared the team's Most Improved Player Award with Tony Perkins.
MORE HONORS FOR TRIO: The trio of Miles, Murray and Hall also have received preseason national recognition. In CBS Sports annual ranking of the top 100 college basketball players in the country this season, Miles was ranked No. 12, while Murray was No. 21.
Miles was named to the watch list for the Bob Cousy Award by the Naismith Memorial Basketball Hall of Fame. Named after former Boston Celtic and Holy Cross guard Bob Cousy, the annual honor, nowin its 20th year, recognizes the top point guard in college basketball.
Kris Murray is one of 20 players named to the 2023 Karl Malone Award Preseason Watch List.
Murray's twin brother, Keegan Murray, was the recipient of the 2022 Karl Malone Award, becoming the first Big Ten player to earn the distinction that recognizes the top power forward in college basketball. Named after Class of 2010 Hall of Famer and two-time NBA Most Valuable Player Karl Malone, the annual honor is in its ninth year.
Hall is among the 20 players selected to the 2022-23 Kareem Abdul-Jabbar Center of the Year Preseason Watch List. Named after Class of 1995 Hall of Famer and three-time NCAA Champion Kareem Abdul-Jabbar, the annual honor in its eighth year recognizes the top centers in college basketball.
Sports Illustrated also has tabbed Murray as one of the nation's top collegiate Breakout Candidates for the upcoming season. Iowa guard Tony Perkins also is listed as a Breakout Candidate by the magazine.
While it's not fair or realistic to expect an explosion from Kris that matches what his brother Keegan did last season, it's clear Kris Murray will be the centerpiece of the Hawkeyes in 2022–23. After entering the 2022 NBA Draft, Murray ended up returning to the Hawkeyes and is projected to be a first-round draft pick in 2023.
"You know, he's playing with a lot of confidence. I think what he did last spring was really good for him," Iowa head coach Fran McCaffery. "Then he went to the Damian Lillard camp and had a chance to play with those guys. He's a very even-tempered guy, but he's also really smart. So he knows what he's capable of, and he knows what our team needs from him. He's accepting that responsibility. He's been way more aggressive offensively. Not that he wasn't last year; he certainly was. But I think defensively he's always in the right place.
"He can get it off the glass and push it himself. He can shoot 3s when he wants. He can post-up when he wants. He's going to be out there most of the time unless he's in foul trouble. Like I said, he's been really good with that defensively. I've been really impressed with him being in the right place. I'm excited for him. I think he's excited for it, as well."
HIGH EXPECTATIONS: No longer the underdog, TCU men's basketball is expect to make run for this season's Big 12 Championship.
The 2022-2023 Preseason AP Top 25 Poll ranked the Frogs 14th overall, their highest preseason ranking to date. The roster has lots of familiar names, including guard Mike Miles, the Big 12 Preseason Player of the Year.
Miles said he'd "never been ranked high in anything," and had a "great feeling" about being selected as the Big 12 Preseason Player of the Year.
"I've been proving people wrong all my life, now I have to go prove people right," said Miles.
This marks TCU's first time a player was selected for Big 12 Preseason Player of the Year. Forward Emanuel Miller joined Miles in preseason honors as he was voted preseason All-Big 12 honorable mention. Miller enters his senior season following a year where he ranked 10th in rebounds within the Big 12, averaging 6.2 per game along with 2.4 offensive boards, which ranked seventh.
Another bright spot for the Frogs, is the return of Shahada Wells who only played in seven games last year before he was shut down due to a knee injury. Playing for UT Arlington the season prior, he averaged 16.8 points (ranked fourth in the Sun Belt Conference), 3.4 rebounds and 3.8 assists per game on a blistering 39.7 percent from 3-point range.
"I think we knew we could improve ourselves with him coming back this year," said head coach Jamie Dixon during the Big 12 Basketball Media Day. "The guards are where we thought we had to get better and him being healthy, playing for us this year is a big part of that."
IOWA LOOKS TO BUILD ON IMPROVED DEFENSE: Iowa's defense improved last season, but coach Fran McCaffery thinks it can be even better this season.
The Hawkeyes went 26-10 season with a team that struggled at times to stop opponents.
The numbers told the story.
Iowa surrendered 71.2 points per game, ranking 13th in the Big Ten and 233rd nationally.
The Hawkeyes ranked 144th in opponents' 3-point field goal percentage (.329) and 199th in field-goal percentage defense (.437).
Iowa did lead the Big Ten, and ranked 40th nationally, with 264 steals. The Hawkeyes ranked seventh in turnover margin at plus 4.4.
Those numbers, McCaffery said, should improve, but it comes down to rebounding as well.
BROWNELL LIKES VERSATILITY: Clemson hoops has its first regular season game on Monday, Nov. 7 at home vs. The Citadel. On Tuesday, head coach Brad Brownell met the media. The primary takeaways are below.
— Said the trip to France was terrific. Basketball part was good, but the building camaraderie part even more fruitful.
Said this team really likes each other.
Likes the versatility of this team too. Thinks Clemson can play some different ways. Said the young guys are eager.
— Not sure if PJ Hall can play in opener. Optimistic he'll be able to play at some point in November, though. Next couple of weeks are important for him. Just now starting to get him out on the court. Has made progress in conditioning on the side, but nothing like getting practice and game reps.
UNLIMITED EXPECTATIONS: Jaylen Brown, now beginning his seventh season in the NBA, was a freshman at Cal in 2016 the last time the Golden Bears made it to the NCAA tournament.
For the past five years, the Bears have settled for losing seasons, often barely competitive.
"No disrespect to the media, but not any of you have seen our team, not one practice. We do like our group," coach Mark Fox, starting his fourth season, says in the video at the top of this story. "This is the first group since I came to Cal that has the length and athleticism across the lineup to give us favorable matchups."
"Always want to prove them wrong, not prove them right. I think we can do that," senior center Lars Thiemann said at Pac-12 Media Day.
"People don't really have insights on the team. It's the fourth year with the coaching staff . . . now it's our time. We've got all the pieces we need."
Thiemann grew up in Germany, almost totally unaware of the NCAA tournament. Now he's determined to taste the event before his college career is over, as he discusses in the video above.
PRESEASON POLLS:TCU was picked to finish fourth in the Big 12 Conference preseason poll conducted by the league's coaches.
For the second time in three years, Baylor was chosen by the league's head coaches to win the Big 12 men's basketball regular season title. The Bears were also the preseason favorite in 2020-21 and went on to win both the Big 12 and NCAA championships. Baylor received five first-place votes and totaled 77 points to edge out Kansas for the top spot. The Jayhawks had four first-place nods and 73 points to place second. Texas was picked third followed by TCU with Oklahoma State tying Texas Tech for fifth. The remainder of the poll included Oklahoma in seventh, Iowa State eighth, West Virginia ninth and Kansas State 10t
NO PLACE LIKE HOME: It has been said that there's no place like home. That rings especially true for three Sun Belt men's basketball head coaches –Marshall's Dan D'Antoni, Southern Miss' Jay Ladner and ULM's Keith Richard– who are each leading their alma maters.
D'Antoni, Ladner and Richard are three of just 51 NCAA Division I head men's basketball coaches currently directing the programs at their alma maters, according to research conducted by Jenn Rodgers of the NCAA. That means only around 15 percent of current DI men's basketball head coaches have the opportunity to be the head coach in the same program in which they played.
Richard was part of ULM's first-ever NCAA Tournament team in 1982 and was a two-time team captain for the program. He graduated in 1982 and immediately transitioned into a graduate assistant for ULM. After three years as an assistant coach at Marshall, he returned to Monroe in 1989 and spent five seasons as an assistant coach, helping his alma mater to four NCAA Tournament appearances. After nearly a decade at Louisiana Tech as an assistant and head coach, Richard was an assistant coach for LSU from 2008-10. On April 22, 2010, he was named the head coach of the Warhawks.
PERKINS CONFIDENT: Tony Perkins was smiling for what seemed like the entirety of his media availability session during Iowa Men's Basketball Media Day on Oct. 5. And he had good reason.
The junior guard started the Hawkeyes' final 15 games last season, including all four Big Ten Tournament games in his native Indianapolis, and he's expecting to begin the 2022 season as a starter in the Iowa backcourt.
Perkins, who scored in the double digits five times over the Hawkeyes' final 15 contests last season, was one of three players head coach Fran McCaffery mentioned could make the jump to All-Big Ten level this season.
"He's absolutely fearless," Fran McCaffery said. "He was like that in high school. He had as good a high school senior year as anybody I've ever recruited. Nobody saw it [because of COVID-19 regulations], but that kid's a gamer. I'd go to war with him any day."
Perkins was inserted into the starting lineup in 2021 after now-graduated Jordan Bohannon moved from shooting guard to point guard and Joe Toussiant, who has now transferred to West Virginia, retreated to the bench.
OFFENSIVE CLINC: No. 14 TCU shot 61.8 percent from the field and dominated from start to finish in a 112-42 exhibition win over Paul Quinn College Sunday afternoon in Schollmaier Arena.

Shahada Wells led the Frogs in scoring with 20 points, shooting 6-of-10 from the field, including two 3-pointers and a 6-for-6 effort from the free-throw line. Alongside Wells, three other players reached double-digits including Emanuel Miller with 15, Chuck O'Bannon and Damion Baugh both with 12.

Wells, along with JaKobe Coles, led TCU in rebounds with eight each. The Frogs outrebounded the Tigers, 46-38.

Newcomer Rondel Walker played 19 minutes and scored six points on 2-of-3 shooting from three. Freshman PJ Haggerty also scored on a jumper late in the game.

Paul Quinn led briefly towards the start of the game before Miller made one of his two 3-pointers on the day to give the Frogs a lead they didn't give up.
NEWCOMERS TO CONTRIBUTE TO CLEMSON: One of Clemson basketball's newcomers is expected to be part of the frontcourt rotation this season.
While sophomores Ben Middlebrooks and Ian Schieffelin are filling in at center in PJ Hall's absence for the time being, fifth-year senior Hunter Tyson brings a veteran presence to the power forward spot. Backing him up, though, is more youth.
Freshman forward RJ Godfrey will be part of the rotation when the Tigers kick things off with an exhibition against Benedict College on Wednesday. Godfrey provides additional depth that Clemson needs along the frontline, but Tigers coach Brad Brownell said bringing Godfrey along has happened naturally since the 6-foot-7, 225-pounder has been part of the Tigers' top 10 since arriving on campus earlier this year.
"In practice, you put 10 guys out there, and he's one of the 10," Brownell said. "So it's Hunter and Ian against Ben and RJ. It's Hunter and Ian or Hunter and Ben against Ian and RJ. That combination of four guys has battled each other most days."
MORE PRESEASON POLLS, ALL-LEAGUE TEAMS: Southern was picked to finished third in the Southwestern Athletic Conference preseason poll as voted by the league's head coaches and sports information director. The Jaguars received three first-place votes.
Texas Southern was tabbed as the favorite heading into the 2022-23 season. The Tigers were followed by Alcorn State (2nd), Southern (3rd), Prairie View A&M (4th) and Florida A&M (5th) to round out the top five preseason poll selections.
Southern's Tyrone Lyons, a senior swingman, was chosen to the preseason All-SWAC first team, while Southern guard Bryson Etienne was selected to the preseason All-SWAC second team. Lyons led the Jaguars with a 13..7 scoring average and 5.0 rebounding average last year. Etienne, a grad student , is a transfer from Texas Southern where he averaged 8.8 points and 2.8 rebounds helping lead the team to the SWAC Tournament championship.
Loyola Maryland was picked to finish sixth in the Patriot League preseason poll. Defending champion Colgate received 161 points and 17 first-place votes, with Boston University finished second followed by Lehigh at third. Last season's League runner-up, Navy, finished fourth and Army rounded out the top five.
Omaha's Frankie Fidler was named as a preseason all-Summit League first-team selection. Fidler had a stellar freshman season, leading the Mavericks in scoring (12.9 ppg) on 48.6 percent shooting from the field, including 42.9 percent from three-point range. He scored double-figures 19 times last season including two 30-point performances.
ULM junior forward Nika Metskhvarishvili was named to the all-Sun Belt Conference Preseason third team .The Tbilisi, Georgia, native averaged 10.0 points and 4.5 rebounds last year, reaching double-figures in scoring 12 times, including four 20-point games.
EXCITEMENT FOR NEW SEASON: With the 2022-23 season upcoming, there is optimism that ULM hasn't seen in quite some time. Head coach Keith Richard is the source of this optimism.
Richard is heading into his 13th season as ULM's head basketball coach after being hired as head coach in 2010. Last season, despite starting 8-5 in non-conference play, the Warhawks finished the season with a 5-13 conference record, resulting in a 13-18 overall finish, which included a five-game losing streak to end the season.
"The competition is different," Richard said when asked about the difference between conference and non-conference play. "You get into conference play, there are no bad teams. Everybody's okay."
One of the main issues with the team last season was the inability to close out games. Out of the 13 conference losses, eight of them were by less than 10 points.
"We were up in a lot of games, and we couldn't hold on," Richard said. "That was kind of the story of the season"
HEADLINES
CAL
Nov. 1: Cal Hall Of Famer Returns Home
Oct. 31: Questions Facing Bears In Exhibition Opener
Oct. 27: Trio Kick Things Off At Pac-12 Media Day
Oct. 26: Pac-12 Media Day In Review
Oct. 25: Thieman Reflects On Personal Growth
CLEMSON
Oct. 28: Living A Dream
Oct. 31: Preview: Clemson Post Players
Oct. 27: Meet New Faces On Team
Oct. 27: Hemenway Talks Improvements, Expectations For Season
Oct. 27: Perfect Fit For Tigers
Oct. 27: Hall Sidelined
Oct. 26: Newcomer Galloway Ready To Contribute
Oct. 25: Hall Uncertain For Season Opener
IOWA
Oct. 31: Post-Game Comments Following Exhibition Win
Oct. 31: Exhibition Takeaways
Oct. 31: Early Run Propels Exhibition Win
Oct. 29: Game Notes vs. Truman State
Oct. 27: Murray Named to Karl Malone Award Watch List
Oct. 20: Chip On His Shoulder
Oct. 19: Big Ten Preseason Rankings
Oct. 16: Preseason Analytics
Oct. 12: Center Riley Mulvey Video Interview
Oct. 11: Big Ten Media Day Head Coach Press Conference
Oct. 11: Comparing Murray Twins
Oct. 11: Quick Hits From Big Ten Media Day
Oct. 11: Fran McCaffery Big 10 Media Day Transcript
Oct. 10: Guard Ahron Ulis Video Interview
Oct. 6: MBB Media Day local Coverage
Oct. 6: Connor McCaffery Preps For 6th Season
Oct. 5: Freshman Guard Dix Returns From Injury
Oct. 5: Fran McCaffery Media Day Transcript
TCU
Oct. 30: TCU Rolls In Exhibition
Oct. 29: Preview Vs. Paul Quinn
Oct. 27: Unparalleled Excitement
Oct. 24: Miles On Bob Cousy Award Watch List
Oct. 27: High Expectations
Oct. 21: Ludacris Rocks Schollmaier Arena
Oct. 19: Big 12 Conference Media Day
Oct. 18: Big 12 Preseason Rankings
Oct. 5: Ready For Break Through
Sept. 18: Scouting Mike Miles Jr.
ULM
Oct. 10: Excitement For New season
Oct. 9: Season Preview
LOYOLA MARYLAND
Oct. 31: Greyhounds Host Exhibition Game
OMAHA
Oct. 31: Mavericks Host Mid-America Christian
SOUTHERN
Oct. 14: Jaguars to Play in NBA HBCU Classic