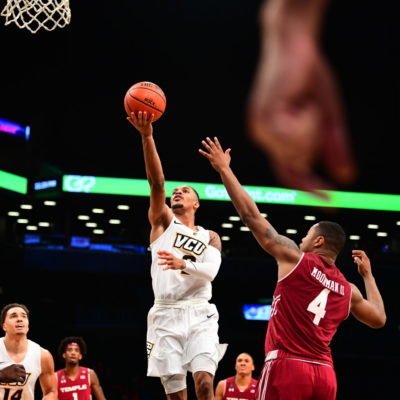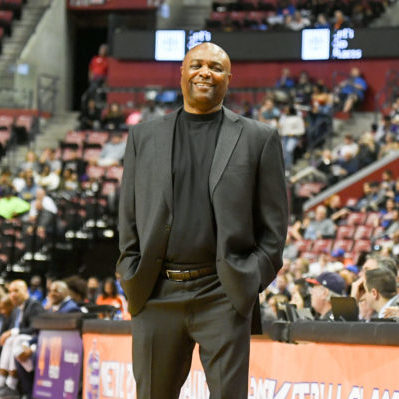 NOTE: MEDIA covering the Emerald Coast Classic please make sure to apply for credentials at the following link before Nov. 18.
Click here to view or download the Media Credential Form.
UPCOMING SCHEDULE
All times listed Are Central
Friday, Nov. 15
Western Carolina at Florida, 6 p.m., ACC Network
South Alabama at Chattanooga, 6 p.m. SoCon Digital Net
Saturday, Nov. 16
Chicago State at Purdue, 1 p.m. Big Ten Network
Washington vs. Tennessee, 4 p.m. ESPN +/TSN
Sunday, Nov. 17
Jacksonville State at VCU, 11 a.m. MASN 
Wednesday, Nov. 20
Chattanooga at Florida State, 5:30 p.m. Fox Sports South
Alabama State at Tennessee, 6 p.m. SEC Network
UNDERRATED COACH: When Florida State knocked off then No. 6 ranked Florida, 63-51, last Sunday, it marked the 17th time head coach Leonard Hamilton has led an unranked Florida State team to a win over a top 10 team.
VCU EARNS 1STWIN OVER RANKED OPPONENT SINCE 2014: Students were ready with hostile signs, and the black and gold faithful brought their energy to the Siegel Center as men's basketball beat former coach Will Wade and No. 23 LSU 84-82 on Wednesday night.
The win was the first time that the Rams beat a ranked opponent since 2014. "Give credit to the crowd making this place as loud as possible all night," redshirt-senior forward Issac Vann said. "That's the kind of environment you come to VCU for, you want to play in those type of big games."
The crowd noise played a role in the game as LSU turned over the ball 26 times, several of which were errant passes. The Rams scored 37 points off the Tiger errors. 
"This is my fourth year of college, and this is the No. 1 toughest environment I've ever played in," said LSU guard Skylar Mays. 
PROCTOR PROVIDES SCORING OPTION: Scoring 20 points at High Point brings one reaction.
Scoring 26 points in your debut at Purdue brings an entirely different response.
Welcome to Jahaad Proctor's world. It's a nice place right now, especially after the graduate transfer from High Point carried No. 22 Purdue from a scoring standpoint in the season opener against Green Bay.
He did talk with High Point's coaching staff on the phone, including Tubby Smith.
"My social media hasn't been that popular before," Proctor said. "I never use social media a lot. I heard from a lot of people I didn't hear from before."
FRESHMAN LOOKING FOR MAJOR ROLE WITH VOLS: With the news that Uroš Plavšić won't be eligible for the 2019 season, Tennessee's post depth now becomes a major concern for the Vols. One of the players who has generated buzz this offseason and looks to pick up the minutes that Plavšić's eligibility leaves is freshman Oliver Nkamhoua.
Nkamhoua didn't arrive it Knoxville with a whole lot of fanfare. Why should he have? Nkamhoua was a late addition to the Vols signing class, committing on May 7 before signing the next day.
At this time a year ago the three-star wasn't even on Tennessee's recruiting board, but a tip from former Colorado (now Tennessee) assistant Kim English put him on the Vols' radar.
"We knew last year as the year went on that we wanted to add a couple front court players," head coach Rick Barnes said. "Kim (English) called Mike (Schwartz) and said that he'd seen a young man play that was a terrific offensive rebounder and 'someone you should look at'. Coach Schwartz jumped on it. From the first time he laid eyes on him he said, 'this is who we want.'"
EMERALD COAST CLASSIC RECEIVES HIGH MARK: Kerry Miller of Bleacher Report ranks the Emerald Coast Classic as the third best preseason college basketball tournament.
Miller says the winner of this event is going to soar in the subsequent polls and will be viewed as a legitimate threat unless/until it shows otherwise in December. Even the fourth-place finisher will still have plenty of NCAA tournament potential, as it's likely all four of these neutral-court games end up being Quadrant 1 opportunities.
LATE RUN FUELS MOCS: The Chattanooga Mocs are not looking to make a habit of coming from behind for its victories, but for the second straight game they did just that. It came on the road in a 74-68 victory at Troy Wednesday
It was an impressive, resilient performance. The Mocs trailed by 14 early and by 12 at the half. That makes back-to-back wins when trailing by 13 or more early in a contest.
 
"That resiliency…the will to win," Matt Ryan explained. "Being down at the half and finding ways to win these last two is really good. If we could play like we have in second halves for the full game, which is what every team tries to do, we'll be in better position to sustain this success. But we'll take the win."
HEADLINES
FLORIDA STATE
Nov. 11: Preview Of Upcoming Schedule
Nov. 11: Inside the box score: Resume Building Road Win
Nov. 10: Seminoles Earn 6th Straight Win Against Florida
Nov. 10: Seminoles Shock No. 6 Gators
Nov. 10: Florida State Post-Game
Nov. 10: Florida State Upsets No. 6 Florida
Nov. 10: Seminoles Continue Streak Over Florida
Nov. 10: 3 Game Changing Plays
Nov. 10: Seminoles Continue Dominance
Nov. 9: Seminoles Play At Florida State
Nov. 7: Inside The Box Score vs. Pittsburgh
Nov. 6: Seminoles Fall In Opener
Nov. 6: Florida State Opens Season On Road
PURDUE
Nov. 13: Purdue Falls At Marquette
Nov. 13: Coach Matt Painter Post-Game
Nov. 12: Boilermakers Hope To Bounce Back
Nov. 12: Purdue Travels To Marquette
Nov. 12: Purdue At Marquette Preview
Nov. 12: 3 Key Storylines vs. Marquette
Nov. 11: Purdue Falls Out of Top 25
Nov. 11: Week 1 Player Grades
Nov. 9: Strong Finish By Texas Dooms Purdue
Nov. 9: Purdue Has 18-Game Home Winning Streak Snapped
Nov. 8: Purdue Hosts Texas In Showdown
Nov. 7: Proctor, Hunter, Jr., Lift Purdue
Nov. 7: Freshmen Gillis, Newman To Redshirt
Nov. 7: Eastern Leaves With Injury
Nov. 6: – Billie Jean King, Rory McIllroy Wish Purdue Good Luck
Nov. 6: Purdue Wins 7thStraight Season Opener
Nov. 6: Revamped Backcourt Helps Purdue
Nov. 5: Important Information On Following Purdue During Season
TENNESSEE
Nov. 12: Vols Race Past Murray State
Nov. 12: Bowden On Murray State Victory
Nov. 12: Murray State Preview
Nov. 11: Rick Barnes Discusses Injuries, Plavsic
Nov. 10: Vols Host Murray State
Nov. 7: Three Things: UNC Asheville
Nov. 6: Vol Senior Guards"Trying To Do Too Much"
Nov. 6: Five Biggest Nonconference Games
Nov. 6: Turner Focused On Team
Nov. 5: Vols Earn 27th Straight Home Win
Nov 5: Barnes, Players Discuss Season Opening Win
Nov. 5: Observations Following Season Opening Win
Nov. 5: Vols Stop UNC Asheville In Opener
Nov. 5: Notebook: Vols Overcome Slow Start
Nov. 5: Tennessee Wins Sloppy Opener
Nov. 5: Three Things We Learned From Opening Night
Nov. 5: Previewing Vols 2019-20 Season
Nov. 4: Plavsic Ruling Underscores Frontcourt Concerns
VCU
Nov. 13: VCU Holds Off No. 23 LSU
Nov. 12: Rams Face Former Coach
Nov. 12: Wade Returns To VCU As LSU Coach
Nov. 9: Havoc Bails Out VCU
Nov. 8: Simms Hits Late Treys As Rams Hold Off North Texas
Nov. 8: Simms' Late Triples Lift #25 Rams
Nov. 8: VCU Coach Rhoades PostGame Press Conference
Nov. 8: VCU Players PostGame Press Conference
Nov. 8: Simms, Evans Lead VCU
Nov. 5: Santos-Silva's Double-Doubles Keys Opening Win
Nov. 5: Santos-Silva Leads No. 25 VCU
Nov. 5: Key Runs, Balanced Attack Keys Win
ALABAMA STATE
Nov. 12: Ewuosho Nets Career High In Loss To Houston
Nov. 11: Hornets Set To Face Houston
Nov. 10: Hornets Fall At Missouri State
Nov. 9: Alabama State Visits Missouri State
Nov. 5: Hornets Tumble At Nationally Ranked Gonzaga
Nov. 5: Hornets Fall To Nationally Ranked Gonzaga
CHATTANOOGA
Nov. 13: Post-Game Notes At Troy
Nov. 12: Post-Game Quotes At Troy
Nov. 11: Mocs Return To Road
Nov. 9: Mocs Earn First Win
Nov. 9: Postgame Notes vs. Tennessee State
Nov. 9: Postgame Quotes vs. Tennessee State
Nov. 8: Mocs Host Tennessee State
Nov. 5: Mocs Drop Opener On Road
Nov. 5: Postgame Notes At Eastern Kentucky
Nov 5: Postgame Quotes-Eastern Kentucky
CHICAGO STATE
Nov. 12: Chicago State Suffers Setback At Eastern Illinois
Nov. 11: Johnson Earns WAC Player Of Week Honors
Nov. 9: Cougars Fall to Loyola Maryland
Nov. 5: Johnson Leads Cougars To Season Opening Win
JACKSONVILLE STATE
Nov. 12: Basketball Team Rolls In Home Opener
Nov. 11: Jacksonville State Host Brescia