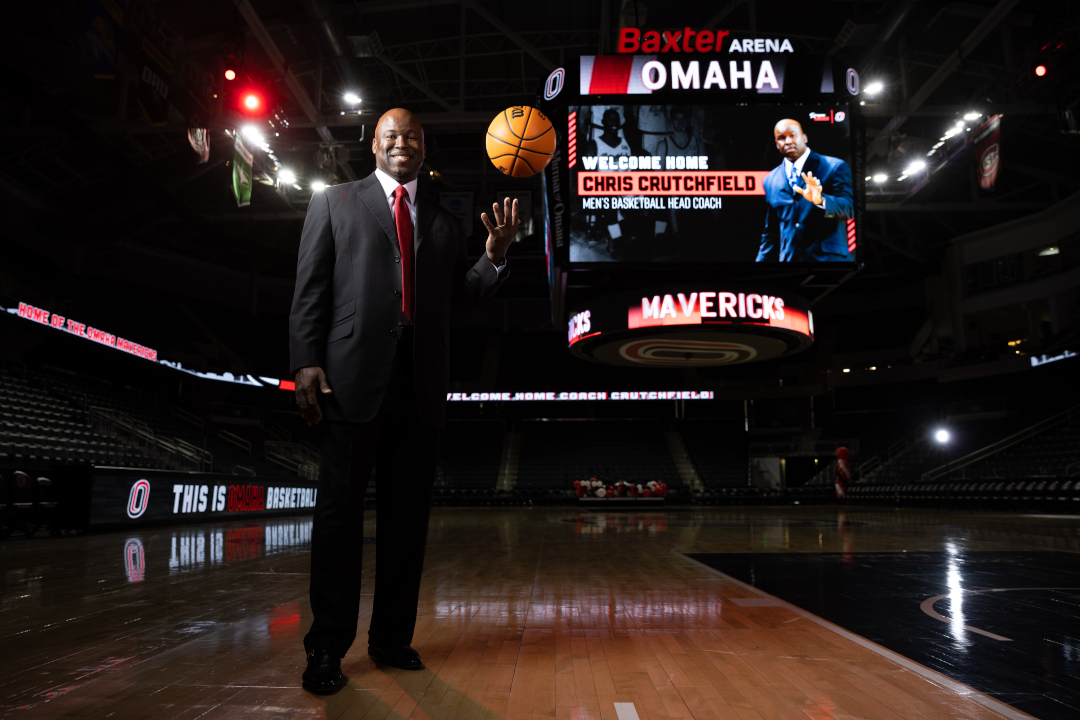 NOTE: MEDIA covering the Emerald Coast Classic please make sure to apply for credentials before November 14.
UPCOMING SCHEDULE
(All times listed are central)
Thursday, Nov. 10 Games
Loyola Maryland at Penn State, 6 p.m. ,Big Ten Network Plus
Dallas Christian at ULM, 6:30 p.m., ESPN Plus
Omaha at Nebraska, 7 p.m. ,Big Ten Network Plus
Friday, Nov. 11 Games
Clemson at South Carolina, 6 p.m., ACC Network
Kansas State at Cal, 6 p.m., Pac-12 Network
Lamar at TCU, 7 p.m. ,Big 12 Now
North Carolina A&T at Iowa, 7:01 p.m., Big Ten Plus
Southern at Arizona, 9 p.m., Pac-12 Network
Sunday, Nov. 13 Games
Brown at Loyola Maryland, 11 a.m., ESPN Plus
Idaho at Omaha, 2:05 p.m.,
Monday, Nov. 14 Games
Central Baptist at ULM, 6:30 p.m., ESPN Plus
Lamar at TCU, 7 p.m., Big 12 Now
Tuesday, Nov. 15 Games
USC-Upstate at Clemson, 6 p.m. , ACC Network
Cal at UC San Diego, 9 p.m. , ESPN Plus
Wednesday, Nov. 16 Games
Iowa at Seton Hall, 6:30 p.m., FS1
Southern at Saint Mary's (Calif.) 7:30 p.m., WCC Network
Ball State at Omaha, 7:37 p.m.
MORE HONORS FOR MILES: TCU guard Mike Miles Jr. has been named to the watch list for the 2023 NABC Division I Player of the Year.
It's the latest in a long list of preseason accolades for the junior from Highland Hills, Texas, who is the Big 12 Preseason Player of the Year. Miles was named to the watch list for the Bog Cousy Award last month and was named Preseason All-American by CBS Sports and The Athletic.
Miles is the Big 12's top returning scorer after averaging 15.2 points last season. He also averaged 3.8 assists to become the Big 12's only player to finish in the top six in points (fifth) and assists (sixth). The junior guard led TCU in scoring in 18 of the 31 games he played, scored in double figures in 16 games and recorded 20 or more points eight times.
SHARING IS CARING: Playing at a fast pace and scoring a lot of points while rarely turning the ball over seems to defy basketball logic. But Iowa has followed that script while winning 48 games over the last two seasons. And it's a blueprint the team will follow once again this season.
Coach Fran McCaffery's 2021-22 team was fifth nationally in scoring at 83.2 points a game. That's the highest scoring average for a Big Ten team since Indiana (86.1) in 1992-93. But the Hawkeyes were also fourth nationally in fewest turnovers per game at 9.2.
Sharing the ball has been another strength the past two seasons, even on teams that had National Player of the Year Luka Garza and then consensus all-American Keegan Murray on the floor as go-to guys. Iowa has led the nation the last two seasons in assist-to-turnover ratio.
"That's something we really stress," McCaffery said. "We play fast, but we don't play nuts. We're not driving into packs of people and charging and falling down, or throwing it out-of-bounds or throwing a bad alley-oop pass and blaming the other guy. We're drawing the defense and kicking it and shooting the open 3. So we're playing fast but sometimes we'll score early, and sometimes we'll score late in the possession. But we're not playing fast to take bad shots."
BROWNELL LIKES GUARD DEPTH: Ask Brad Brownell about Clemson's pecking order at point guard, and the answer from the Tigers' veteran coach is the first hint.
"Chase (Hunter) is by far the guy we're probably going to start with at that spot," Brownell said. "Having said that, I think both (true freshman) Dillon (Hunter) and Josh (Beadle) have played very well. And so they're both going to get minutes.
"The beauty of that is it's easy for Chase to bump over (off the ball). And sometimes that's good because it takes a little pressure off. Chase could very easily start at the point for 30 games. He might start three. I don't know. We're just kind of letting it all see where it goes."
Brownell went on to explain that Dillon Hunter, Chase's brother and the highest-ranked recruit in the Tigers' 2022 signing class, is more physically prepared for the college game than most true freshmen. Yet Brownell stopped short of putting the label of backup point on the talented 6-foot-4, 190-pound newcomer.
CAL ALUM MAKES IMPACTFUL GIFT: When Cal men's basketball alumnus Shareef Abdur-Rahim and his wife, Dee Dee, were students at UC Berkeley, the resources provided to them meant everything.
Now the couple has ensured that present and future Golden Bear student-athletes will have access to greater resources, as they have contributed an impactful gift in support of the Cameron Institute endowment.
"Being connected to the Cameron Institute the past couple of years has provided me the chance to see the work that is being done for Cal's student-athletes and the support coming from (Cameron Institute Board Chairman) Bryan Cameron," Abdur-Rahim said. "In all of my close work with athletics, I have not seen anything close to what the Cameron Institute is doing to enhance the student-athlete experience."
The gift will go toward the Cameron Institute's mission of being a world-class system for developing student-athletes through three main pillars – career development, community engagement and partnerships, and mental performance and leadership development.
"We are incredibly grateful for Shareef and Dee Dee's longstanding support of Cal Athletics and their generous commitment to the Cameron Institute endowment," Cal Director of Athletics Jim Knowlton said. "They are tremendous examples of what it means to be Golden Bears and we are excited to receive their support in building the Cameron Institute into the nation's premier department of student-athlete development."
TAKEAWAYS FROM TCU OPENER: No. 14 TCU basketball kicked off its season with a victory over Arkansas Pine Bluff Monday. Head coach Jamie Dixon's Horned Frogs have high expectations this season in the highly competitive Big 12 Conference.
Here are three takeaways from TCU's season opener.
Forward Emanuel Miller led the way for the Frogs, finishing with 19 points on 62 percent from the field. Miller made timely buckets in the second half, allowing TCU to erase a 20-point deficit.
Guard Mike Miles, the Preseason Big 12 Player of the Year, also had a decent game but struggled to find his shot in the second half. He did, however, deliver with a clutch three to give the Frogs the lead with 51 seconds left in the game.
Although the Frogs took care of business, they did not look like the same team from last season. They were out-hustled and lacked an offensive flow.
Emanuel Miller said the lackluster performance will be motivating.
"Knowing that no matter who we play, every team in the country is going to come at us," said Miller. "We're seen and perceived as one of the best teams in the country, so we're going to get every team's best. Credit to [Arkansas Pine Bluff], they came out playing hard."
Although Miles struggled at times, he attacked the rim with force, drawing plenty of fouls. The junior guard was inconsistent from the line, shooting 55 percent. Miles finished with 15 points on 4-8 shooting. When it mattered most, he got the job done.
UNDERRATED IOWA: Cedar Rapids Gazette sports columnist Mike Hlas feels the 2022-23 edition of the Iowa men's basketball team is one of the underrated teams in the Big Ten Conference.
Given the successes of the women's and men's teams of Iowa State and Iowa last season and the potential they have this season, I hereby declare this a basketball state.
Sorry, football. You had a good, long run.
Anyway, the college basketball season is underway. As it did at this time last year, Iowa is sitting on a better team than the nation and perhaps its own state realizes.
The Hawkeyes were picked ninth in last year's preseason media poll and finished in a tie for fourth. This year, they've been picked seventh. Expect better.
That's not said because the Hawkeyes shot 64.8 percent from the field and had a 118-72 exhibition win over Truman State last Monday. But it kind of is, because we saw enough of what makes for an interesting team.
Plenty of shooters, plenty of length, plenty of experience, enough depth, and a pace that is not what most of their opponents will be accustomed to playing.
Is enough defense there? Don't know. Can the Hawkeyes counter the Big Ten's four most-formidable big men, Trayce Jackson-Davis of Indiana, Hunter Dickinson of Michigan, Zach Edey of Purdue and Cliff Omoruyi of Rutgers? Maybe not.
But can the teams with those bigs offset what Iowa brings to the floor? Not necessarily.
The league race doesn't start in earnest for two months, so let's focus on what Iowa has entering nonconference play.
It has Kris Murray. The junior forward probably won't match brother Keegan Murray's 23.5 points per game of last season, but neither will anyone else in the Big Ten. That's one high bar.
DREAM BECOMES REALITY: Chris Crutchfield reflects on the path to return to his alma mater as head coach at Omaha in a story written by Omaha World Herald sports columnist Tom Shatel.
Every week, the New Mexico State basketball coaches would meet for lunch at Popeye's Chicken.
And every week, Chris Crutchfield couldn't believe what head coach Lou Henson was doing.
"He loved Popeye's," Crutchfield said. "But he would pull the skin off the chicken. I would tell him, "Coach, that's the best part.'
"He said my wife doesn't want me to eat that part."
No worries. It was all about the napkins.
Henson, in the latter stages of a College Basketball Hall of Fame career, would take a stack of napkins and put them on the table.
Then, he would begin drawing up basketball plays, one on each napkin. Then hand them to Crutchfield.
"Do you think this will work?" Henson would ask Crutchfield.
LOOKING TO MAKE WAVES: How might you follow-up one of the greatest seasons and best tournament performances in TCU Basketball's program history?
Answer: Run it back with nearly the same squad; another year of bonding, building upon adversity together.
That's exactly the hand the Frogs are holding as we gear up for the 2022-23 Men's Basketball season. With other high-profile sports struggling in 2021-22, the basketball program shone bright, winning massive games, earning their second NCAA Tournament appearance under Dixon, and giving one of the best teams in the country (and the top-performing NBA rookie this season) everything they could handle and then some. I'll intentionally skirt the results of the aforementioned (new year, new us), and it looks like the Frogs have teed themselves up to improve upon last season, with their highest preseason ranking ever to show for it.
We are eager to start analyzing the team this season, and their exhibition against Paul Quinn Sunday was a great way to introduce the entire roster. So, to kick off our basketball coverage for the 2022-23 season, let's take a peek at the roster full of familiar faces sprinkled with a few new players worth brushing up on:
As mentioned, the Frogs are returning 12 players from last season, with only Farabello opting to enter the transfer portal and two others completing their eligibility requirements (Harrison Young and Maxwell Evans). This means the starting five and core rotation are basically intact, this time with another year of experience and the taste of tournament success on their tongue.
NO TIMETABLE FOR HALL: While Clemson's men's basketball team gets its season going, the Tigers continue to wait on their star player to return to action.
As expected, PJ Hall has yet to play in the early going as he continues to work his way back from knee surgery. Clemson coach Brad Brownell has said since Hall sustained a dislocated kneecap over the summer that the hope was the Tigers' leading scorer from a season ago could return sometime in November.
Brownell said following the Tigers' season opener Monday that Hall has made more progress in his recovery of late, but Brownell still didn't have a more definitive timetable for his return.
"He was better late in the week than he's been by far (during the preseason)," Brownell said. "He didn't practice on Sunday. His sister got married, so he went to the wedding. He just did a little light workout today, and we're off (Tuesday). So I don't really have much for you."
Hall, who also had foot surgery in the spring, averaged 15.5 points and 5.8 rebounds as part of a breakout sophomore campaign last season, earning all-ACC honorable mention honors.
GET BETTER EVERY DAY: According to Loyola Maryland head coach Tavaras Hardy, the Greyhounds' goal for this year is simple: to get better every day. Their mantra is to embrace the journey, which means getting better every day and trying not to put too much focus on the win-loss record. Hardy explained that ultimately they want to compete for a championship and they believe the way to do that is by honing in on their development and growth every day.
Hardy enters his fourth season as head coach of the Greyhounds. Under Hardy, the team has seen a massive improvement in terms of stats and records since he took the position in 2018. Hardy also coached Santi Aldama, the first player in school history to be chosen in the first round of the 2021 NBA Draft.
Hardy and the team feel that the strength of their non-conference schedule will aid them in preparing for their demanding conference schedule at the back end of their season. They will be faced with challenging foes such as Colgate, the reigning Patriot League Champions, when they begin conference play.
Hardy says, "Once we begin to get into conference play, every game is a battle. Colgate has been the team to beat the last few years and we know that they'll be at the top battling again so we look forward to that opportunity."
With the start of non-conference play, the team has been emphasizing on their veterans stepping up to assist the underclassmen in integrating into the team and helping to speed up their development process. The Greyhounds return 13 players from a year ago, including three fifth-year players pursuing graduate degrees, so there is a very strong structure to build off of and the team hopes to hit the ground running.
HEADLINES
CAL
Nov. 8: Takeaways From Season Opener
Nov. 8: Streak Comes To End
Nov. 7: Late Run Spoils Opener
Nov. 7: Three-Star Guard Recommits
Nov. 7: Bears Drop Season Opener
Nov. 7: Mark Fox Post-Game Press Conference
Nov. 7: Basketball Season Begins
Nov. 5: Bears Open Season Against Cal Davis
Nov. 2: Balanced Attack Keys Exhibition Win
Nov. 2: Cal Takes On Chico State
Oct. 31: Questions Facing Bears In Exhibition Opener
Oct. 25: Inside The Lair With Lars Thiemann
CLEMSON
Nov. 7: Versatile Hunter Coming Into His Own
Nov. 7: Tigers Start Season With Win
Nov. 7: Clemson Cruises In Season Opener
Nov. 7: Hunter, Schieffelin Lead Clemson
Nov. 7: Solving Puzzle Without Hall
Nov. 6: Gameday Guide: Clemson vs. The Citadel
Nov. 3: Ready To Get It Rolling
Nov. 2: Tyson's 19 Points Fuel Exhibition Win
Nov. 2: Freshman Guard To Redshirt
Nov. 2: Game Day Guide vs. Benedict
Nov. 1: Hunter's Take On Season
Oct. 30: Freshman In Post Rotation
IOWA
Nov. 8: Fran McCaffery Post-Game Press Conference
Nov. 8: Takeaways From Season Opening Win
Nov. 7: Iowa Rolls In Season Opener
Nov. 6: Freshman A Student Of The Game
Nov. 4: McCaffery Nearing Program All-Time Coaching Mark
Nov. 2: Game Notes vs. Bethune-Cookman
TCU
Nov. 7: Frogs Comeback, Edge Pine Bluff in Opener
Nov. 6: Preview Of Season Opener
Oct. 31: Looking For Improvement
ULM
Nov. 7: Cold Shooting Dooms Warhawks In Opener
Nov. 7: Warhawks Open Season At Texas A&M
LOYOLA MARYLAND
Nov. 7: Comeback Falls Short At DePaul
Nov. 4: Greyhounds Open Season At DePaul
Nov. 1: Defense Keys Exhibition Win
OMAHA
Nov. 8: Four Players Score In Double Figures In Opener
Nov. 7: Mavericks Fall to Defending National Champion Kansas
Nov. 6: Mavericks Open Season At Kansas
Nov. 1: Balanced Attack Fuels Exhibition Win
SOUTHERN
Nov. 8: Jaguars Drop Opener At UNLV
Nov. 3: Jaguars Cruise In Exhibition Win