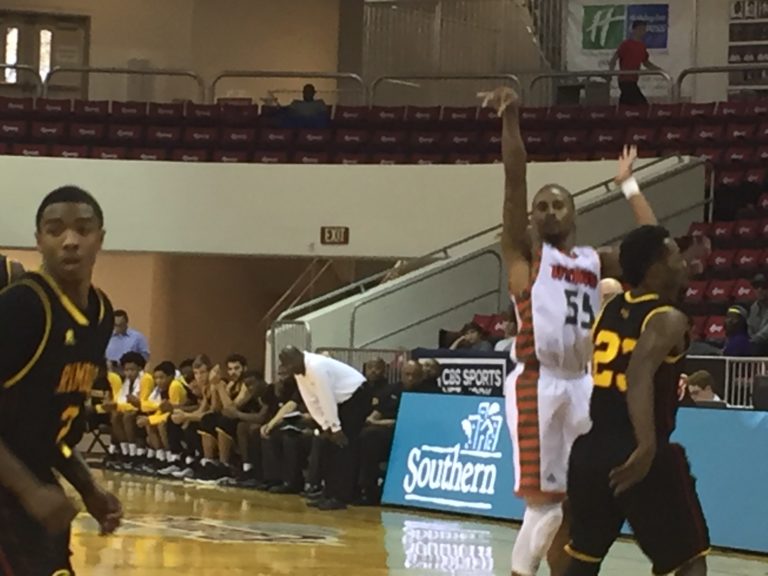 NICEVILLE, FLA. — Xavier McDaniel Jr., son of former NBA star Xavier McDaniel, scored five points in overtime keying Texas Rio Grande Valley to a 101-93 overtime victory past Grambling State in the consolation round of the Destin Realty Emerald Coast Classic Friday at The Arena on the campus of Northwest Florida State College.
Grambling guard Remond Brown stole a pass at half court and drove the left wing for a layup just before the horn sounded sending the game into overtime at 88-88.
Antonio Green exploded for a career-high 30 points, making an NCAA season-high 10 three-point baskets, for Texas Rio Grande Valley which moved to 1-5.
Junior guard Nick Dixon had 19 points, five assists and three steals for Texas Rio Grande Valley. McDaniel added 18 points.
Forward Mike Hoffman tallied 17 points, while sophomore guard Lew Stallworth added 10 points and a career high 10 assists.
Junior forward Avery Ugba led Grambling with 26 points and a tournament record 20 rebounds.
Brown chipped in with 25 points, while senior guard Ervin Mitchell collected 22 points and 10 rebounds for Grambling.
Texas Rio Grande Valley hit a season-high 17 three-point baskets including three straight to end the first half capped by a trey at the buzzer from Lew Stallworth which gave the Vaqueros a 37-34 lead.
Texas Rio Grande Valley also hit a season-high 53.8 percent from the floor.