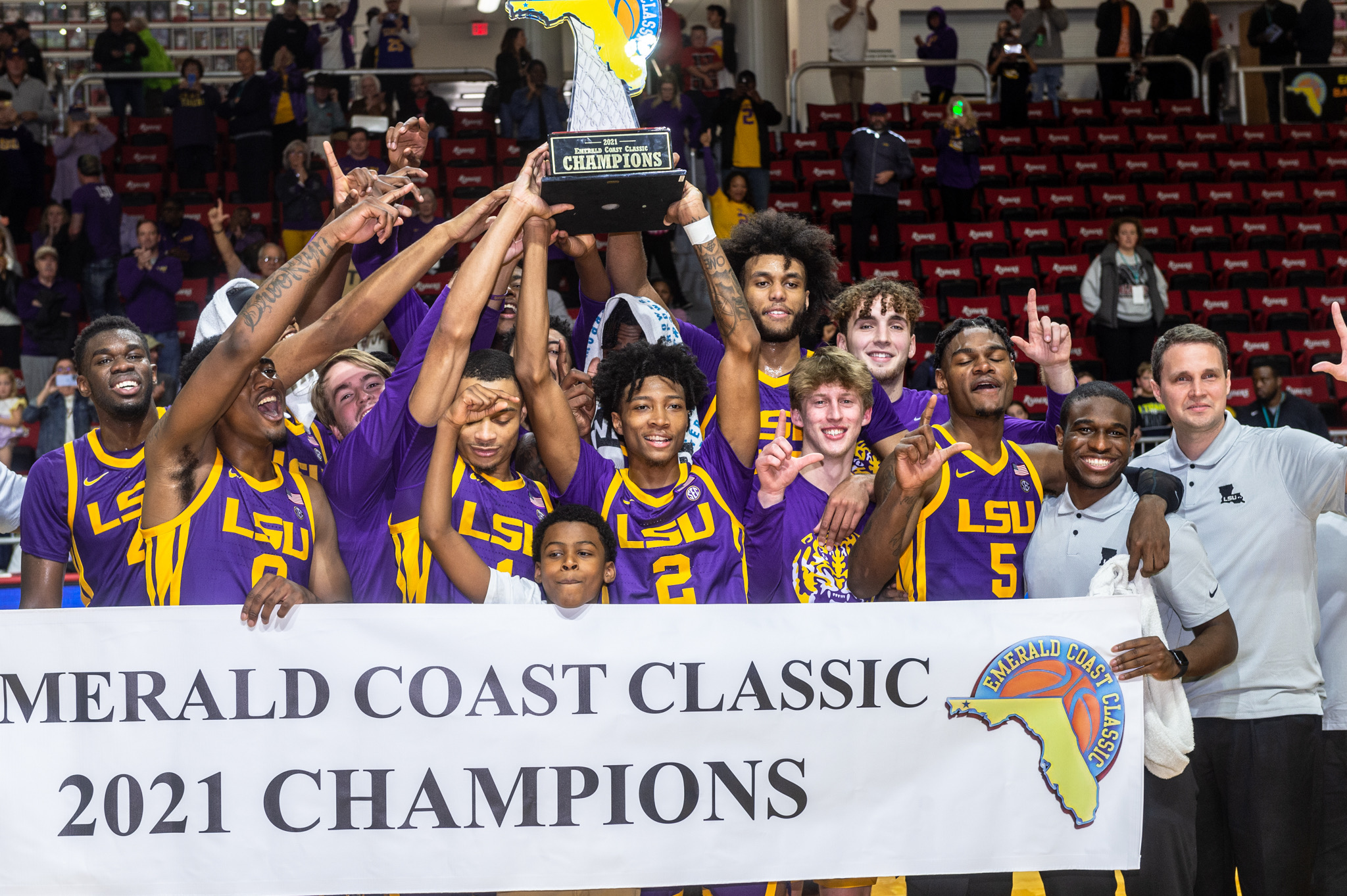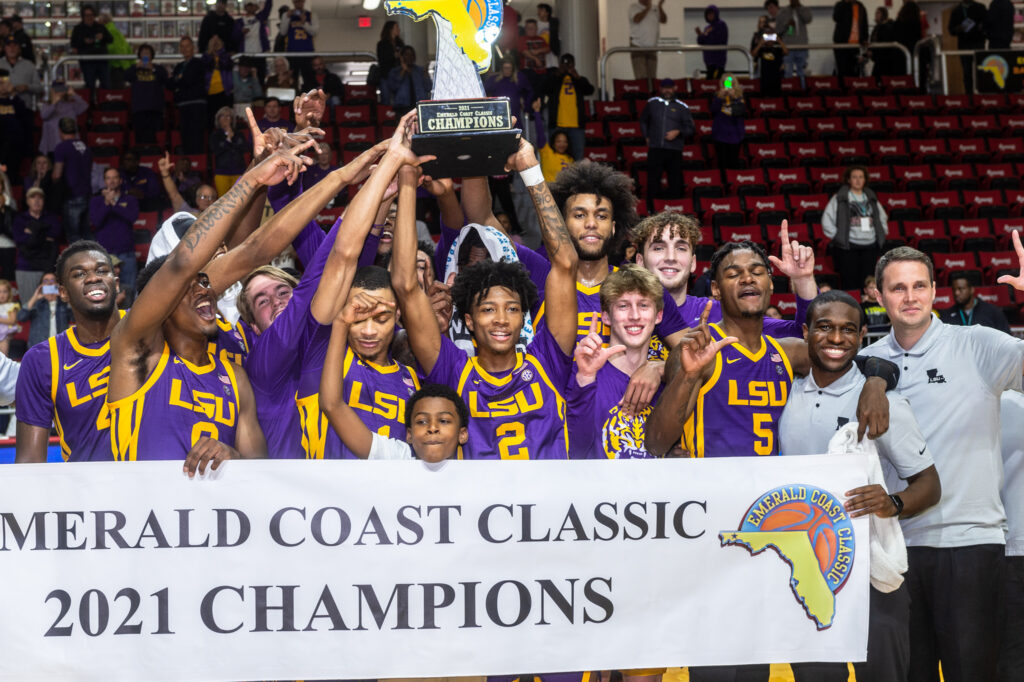 NICEVILLE, FLA. — In a matchup involving two of the few remaining undefeated teams in college basketball LSU toppled Wake Forest, 75-61, to capture the championship of the seventh annual Emerald Coast Classic Saturday night at Raider Arena on the campus of Northwest Florida State College Saturday night.
The Tigers shot 50 percent in the second half to break away from a 31-21 halftime lead.
LSU improved its record to 7-0 —the first 7-0 start since the 2008-09 season.
It also marked the first time the Tigers won a preseason tournament since capturing the 2004 LSU Louisiana Classic.
"It was a great win," said LSU head coach Will Wade. "We haven't won of these tournaments in like 15 years. I want to thank our fans for creating a home court advantage here both days and gave us a big boost. I'm really appreciative of them coming out and spending their Thanksgiving weekend here. The guys played hard. It was all about just playing harder than the other team and being feistier and I felt like we did that."
Freshman center Efton Reid's 14 points paced a balanced LSU scoring attack which had four players reach double figures.
Darius Days collected 12 points and six rebounds, while Eric Gaines and Alex Fudge came off the bench scoring 11 apiece.
Guard Xavier Pinson, a transfer from Missouri had a steady floor game with nine points, five assists while setting a tournament record with a career-high seven steals.
"This is something we haven't been very good in," Wade added. "We've got fans that come to all these tournaments and spend their hard-earned money and we need to pay them back by winning some of these. We also needed to win it for ourselves too. Our program has come a long way in five years. This was one of the final steps. We don'thave a lot of other firsts left to do. We've done a lot of firsts in the program in the first five years.
Both teams, coming off semifinal round overtime victories Friday night, looked sluggish to start the contest.
LSU opened the game making its first three shots racing to a 6-1 lead before missing its next 12 shots which enabled Wake Forest to grab an 11-6 edge.
Then it was the Demon Deacons' turn to suffer through a shooting drought going 6:02 without a basket to fall behind 21-11.
The Tigers made their last three shots to end the first half, enjoying a 31-21 intermission advantage,
Wake Forest shot a season low 31 percent for the game, including 25 percent in the first half making eight of 32 shots.
Guard Daivien Williamson led Wake Forest, which slipped to 6-1, with 20 points —19 coming in the second half.
Indiana State junior forward Jake Laravia scored 15 points, including nine points in the first half.
"This was the first time we have played two high major teams; one from the Big Ten and one from the ACC," Wade added. "It's an unbelievably well-run tournament. It has tremendous hospitality and the facilities are great. Everything is perfect and it was just a really good weekend for us."