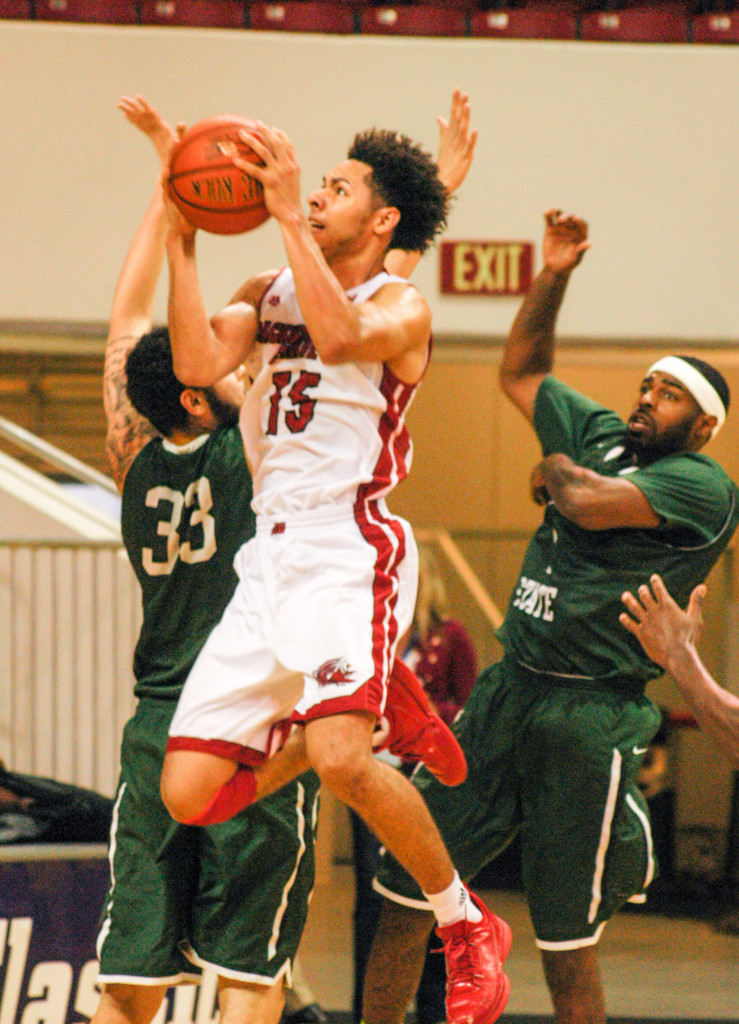 NICEVILLE, FLA. – Erick Durham scored four of his game-high 23 points in the final 96 seconds as Jacksonville State held off Chicago State, 68-65, in the third round of the Emerald Coast Classic Friday at Raider Arena on the Northwest Florida State campus.
Chicago State had a chance to tie the game but Trayvon Palmer's three-point shot from the top of the key at the buzzer fell short as the Cougars dropped to 3-3.
Jacksonville State owned a 39-29 halftime lead. The Cougars pulled to within a basket on eight occasions in the second half but could never tie or earn the lead.
Jared Hamilton added 17 points for the Gamecocks, while Malcolm Drumwright chipped in with 14 points and a game-high six assists.
Jacksonville State improved to 3-5 and will face Chattanooga in the final consolation round at 1 p.m. Saturday.
Kieran Woods led Chicago State with 24 points, including 18 in the second half. Chicago State will face Alabama State in the consolation round at 10:30 a.m. Saturday.