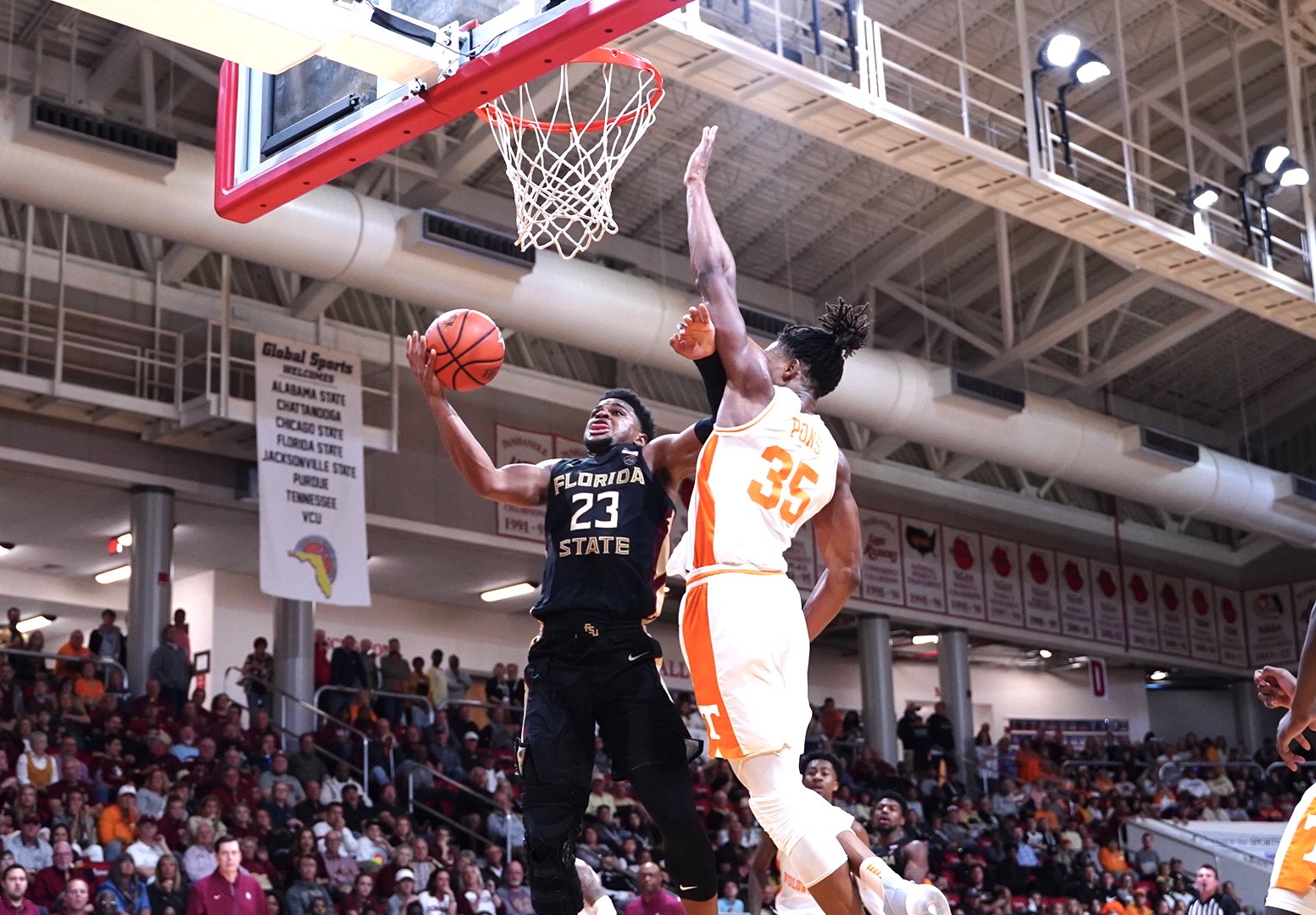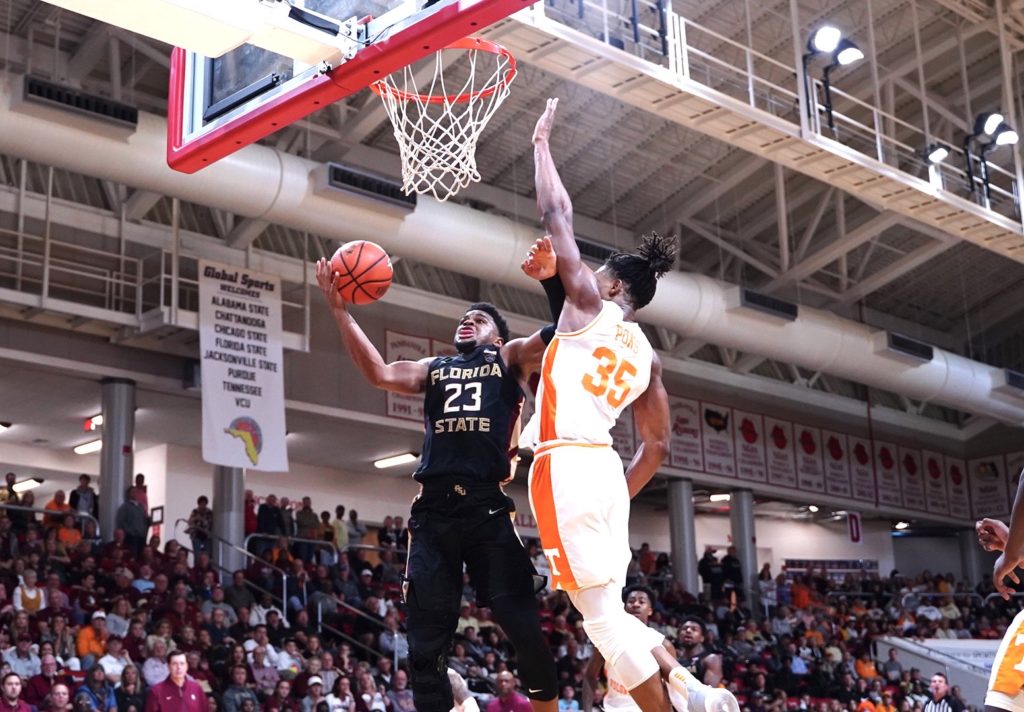 NICEVILLE, FLA. — Marking the first meeting on the basketball court since 1989 Florida State held No. 16 ranked Tennessee to a season-low 33.3 percent shooting en route to a 60-57 victory Friday that advanced the Seminoles into the championship of the sixth annual Emerald Coast Classic held at Northwest Florida State.
Florida State, winning its sixth straight game, moved to 6-1 and will play the winner of the Purdue/VCU semifinal game for the championship which will tip off at 7 p.m Eastern time Saturday.
Guard Lamonte Turner scored a game-high 20 points for Tennessee which its suffered its first loss of the season falling to 5-1.
"The atmosphere was like an NCAA or ACC tournament feel," said Florida State coach Leonard Hamilton. "We expected it. Tennessee is very good and very well-coached. We knew that we were going to have to step it up to be successful against a team of this caliber. "
Tennessee committed a season-high 21 turnovers with Florida State scoring 23 points off those miscues.
"We're disappointed that we didn't play how we are capable of but that's what this time of year and these types of tournaments are for, " said Tennessee coach Rick Barnes.
"I have so much respect for Leonard Hamilton and the job he's done at Florida State. I don't believe he's ever got the credit he deserves on how he coaches the game. I think it's a typical Leonard Hamilton team that likes to pressure and get in the passing lanes.
Sophomore guard Devin Vassell led Florida State with 13 points, while MJ Walker collected 10 points.
"We need these types of games early in the year to see where we are," Hamilton added. "I thought our guys were extremely focused. Defensively, I thought we did some nice things. Offensively, we had our moments where we made the extra pass and created some opportunities.
"But with Tennessee being the type of defensive team as they are, it was challenging for us. We feel very fortunate to come away with the victory against a team that's seasoned. It was obvious that those guys have been in that position before, they were ranked number one for six or seven weeks last season."
The Seminoles held on to the victory despite going the last 6 minutes 37 seconds without a basket. After a three-point basket by Walker had given Florida State a 51-41 advantage with 6:38 left, the Seminoles scored their last nine points at the free throw line including four free throws from Vassell.
"They (Tennessee) showed their poise, kept coming back, and didn't go away," said Hamilton. "We made enough stops at the end to come away with the victory against a very good basketball team. I think we found more out about our guys tonight."
The Seminoles came out firing to open the game, making six of their first eight shots to race to a 10-2 lead forcing Tennessee coach Rick Barnes to call time out. The Volunteers dug themselves in a hole early, missing four shots and committed five turnovers in their first 10 possessions.
"The turnovers at the start of the game dug ourselves into a big hole. A number of those early were just unforced turnovers. But you have to give them credit with that," Barnes added.
Junior forward Yves Pons collected his first career double-double for Tennessee with 13 points and 10 rebounds.
Tennessee, which shot just 31.8 percent in the first half, could only cut the deficit to five points on three occasions, trailing 29-24 at half, following a three-point basket from Jordan Bowden with 45 seconds left in the period
The Seminoles extended their lead to 46-33 following a three-point play by Trent Forrest with 10:42 left. But Tennessee took advantage of Florida State's shooting drought to claw within 57-54 with 1:03 left following two free throws by Davonte Gaines.
After a free throw by Forrest pushed Florida State's lead to 58-54 with 31 seconds left, Tennessee committed a turnover on its next possession and Vassell sealed the victory by making two free throws with 15 seconds left to push the Seminoles lead to 60-54.