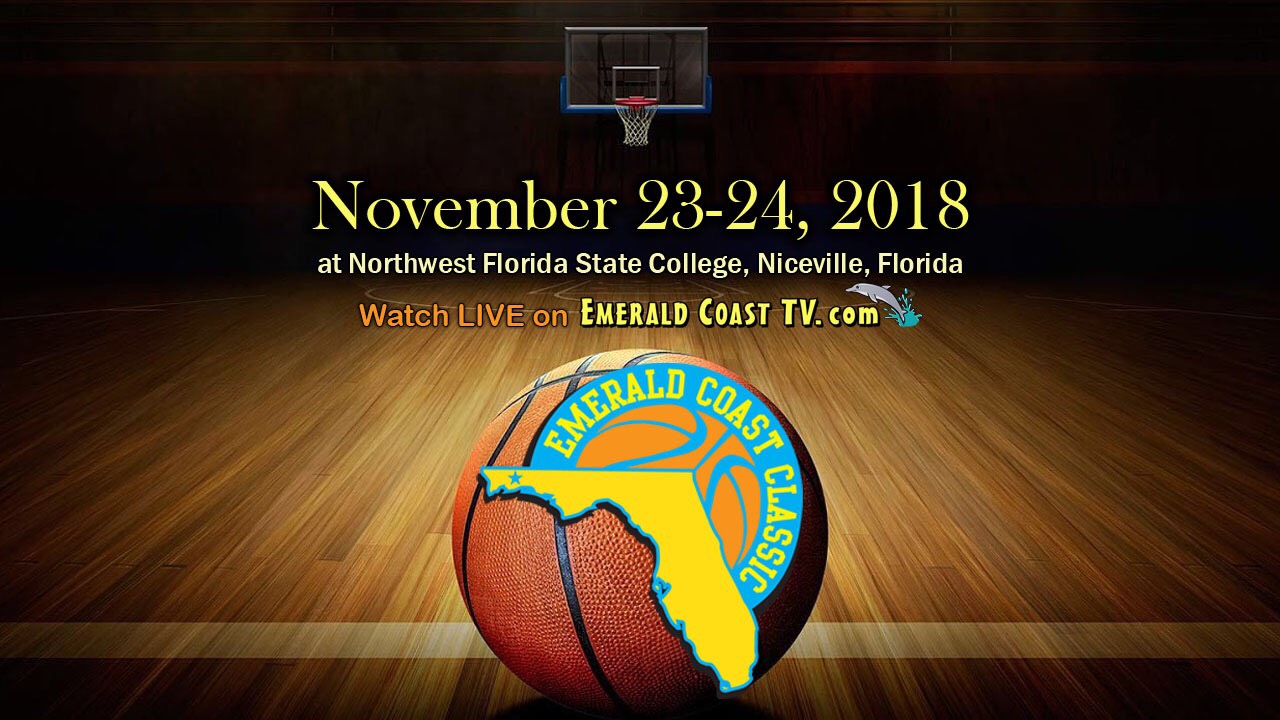 NICEVILLE, FLA. – Fans will have access to watch free video streaming of the Emerald Coast Classic basketball tournament which will be held this Friday and Saturday (Nov. 23-24) at The Arena on the campus of Northwest Florida State College
Emerald Coast Television will video stream the two afternoon games that will be played on Friday as well as three games on Saturday.
Southern will face Western Michigan in the opening game of Session 1 at 11 a.m. Friday followed by Nicholls State meeting North Carolina Central at 1:30 p.m.
Saturday's games involving both the losers and winners of the Southern/Western Michigan and Nicholls State/North Carolina Central games will be video streamed with tip offs at 10 a.m. and 12:30 p.m. Central Time, respectively.
Saturday's third-place game at 3 p.m. Central time involving the loser of the George Mason/Cincinnati and Baylor/Ole Miss Friday game also will be video streamed.
The video streaming link will be provided on the official Emerald Coast Classic website to www.EmeraldCoastTV.com.
The Saturday 3 p.m. afternoon game will be simulcast on the local BlabTV station. Information about the coverage area and channels can be found at www.blabtv.com/about
For the fourth consecutive year CBS Sports Network will televise the semifinal round and championship game of the fifth annual Emerald Coast Classic basketball tournament,
The semifinal round games on Friday feature George Mason against Cincinnati at 6 p.m. Central time followed by Baylor playing Ole Miss at 8:30 p.m. Central time.
The championship game Saturday will tip off at 6 p.m. Cincinnati competed in the 2018 NCAA Men's Basketball Tournament, while Baylor advanced to the NIT Tournament.