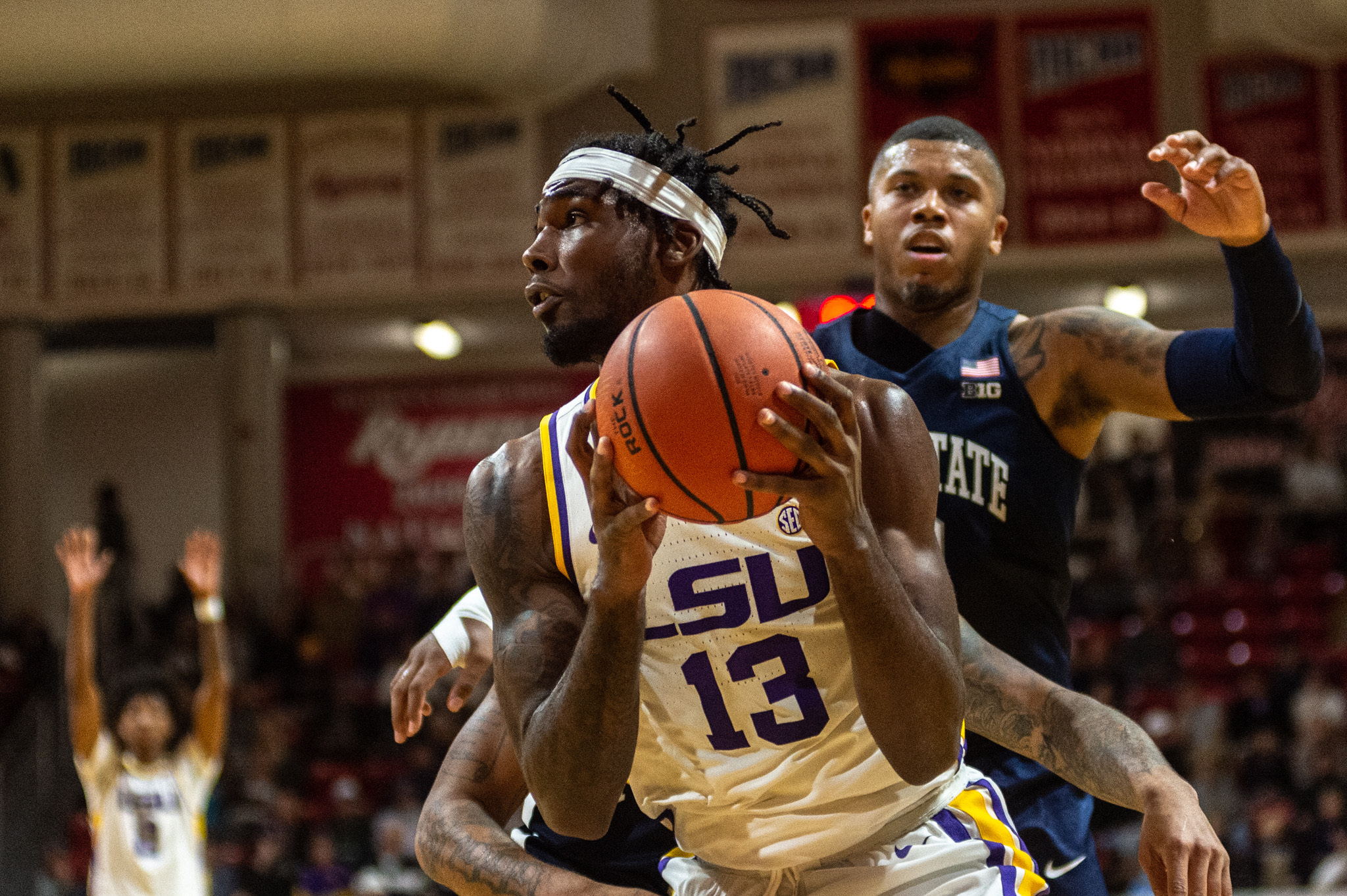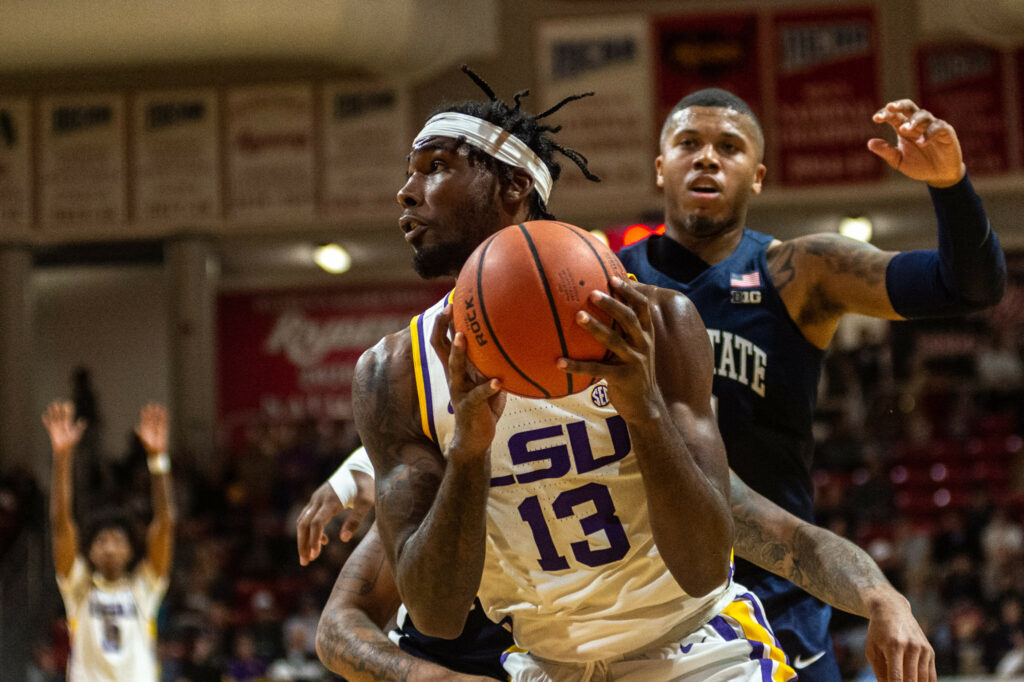 NICEVILLE, FLA. — Sophomore forward Tari Eason, who led LSU to the championship of the Emerald Coast Classic, has been named the outstanding player of the tournament.
Eason came off the bench to tie a career high with 20 points, including seven points in overtime, powering LSU to 68-63 overtime victory past Penn State in the semifinal round and then added nine points and five rebounds along with a blocked shot and steal in the championship win past Wake Forest.
Earlier, he collected 19 points, a career-high 14 rebounds, along with three blocked shots and two steals in LSU's 85-46 first round victory against McNeese.
LSU senior forward Darius Days joined his teammate on the 10-man Emerald Coast Classic all-tournament team after averaging 10.0 points and 6.0 rebounds in the two tournament games played in Florida. Days had 12 points, six rebounds and one steal in the championship game.
Wake Forest guards Alondes Williams and Daivien Williamson also were named to the all-tournament team along with Penn State senior guard Samuel Sessoms and Oregon State senior forward Warith Alatishe.
Williamson scored a game-high 20 points in the championship against LSU, while Williams added 14 points, eight rebounds, three assists and two steals.
Williams scored a game-high 24 points along with four assists and three rebounds in the Demon Deacons' 80-77 overtime semifinal round win against Oregon State, while Williamson tallied 14 points.
Sessoms had 13 points, 10 rebounds and five assists in the semifinal game against LSU and then collected four assists and four rebounds in the third-place game against Oregon State.
Alatishe collected 10 points, five rebounds and two blocked shots in the semifinal round against Wake Forest and grabbed a team-high eight rebounds in the third-place game against Oregon State.
Other players honored were forward Patrick Emilien, St. Francis Brooklyn; forward Marcus Watson, North Carolina A&T; forward Myles Lewis, McNeese; and guard Ques Glover, Samford.
Glover set two tournament records with 15 assists in a 77-75 second-round victory past North Carolina A&T en route to a 25-point outing. He came back the following day scoring 24 points, while tying the tournament record for free throw percentage, sinking all 11 free throws in an 83-75 third-round game against McNeese.
2021 Emerald Classic All-Tournament Team
Tari Eason , So., F, LSU — Most Outstanding Player
Patrick Emilien, Gr., F, St. Francis Brooklyn
Marcus Watson, Fr., F, North Carolina A&T
Myles Lewis, Gr., F, McNeese
Ques Glover, So., G, Samford
Warith Alatishe, Sr., F, Oregon State
Samuel Sessoms, Sr., G, Penn State
Alondes Williams, Gr., G, Wake Forest
Daivien Williamson, Sr., G, Wake Forest
Darius Days, Sr., F, LSU