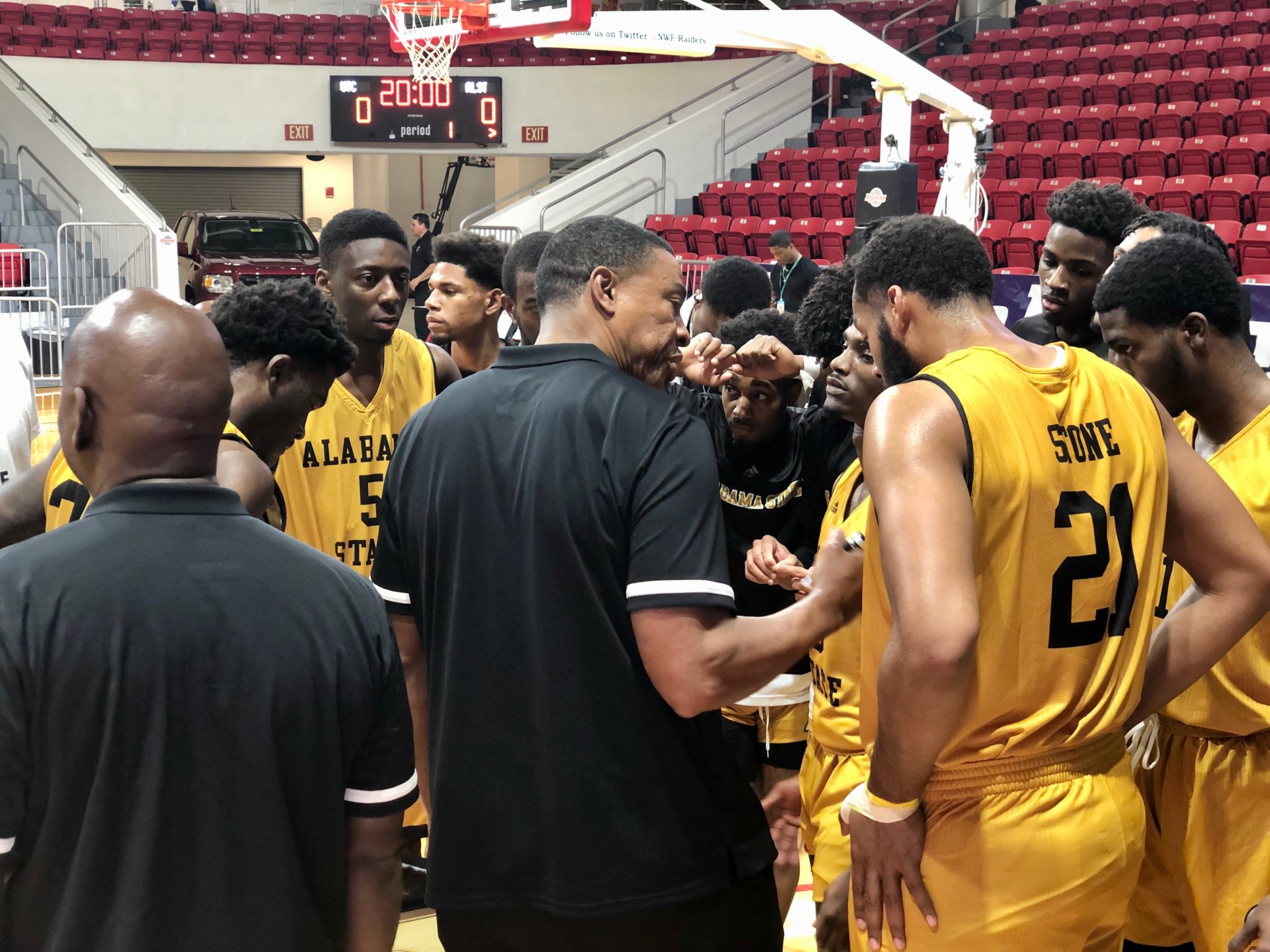 NICEVILLE, FLA. — Utilizing a relentless pressing defense Alabama State forced Chicago State into 28 turnovers en route to a 67-54 victory in the consolation round of the Emerald Coast Classic at Northwest Florida State College Saturday.
It marked the 200th victory at Alabama State for Coach Lewis Jackson, who ranks No. 3 on the school's all-time career coaching victory list.
Junior forward Brandon Battle came off the bench scoring a career-high 14 points to pace Alabama State which earned its first win of the season in seven outings. Battle also had a career-high three blocked shots.
"It was a great team effort and a great win," said Jackson. "We forced a lot of turnovers and it paid dividends for us. It was good to get a win with the schedule that we've had. We've played some really tough teams."
Senior forward Tobi Ewuosho added 13 points and a team-high eight rebounds, while Jacoby ross chipped in with 11 points.
Junior guard Andrew Lewis led Chicago State with 18 points and eight rebounds. Point guard Xavier Johnson collected 12 points and three steals before fouling out.
Chicago State dug itself in a hole early having as many turnovers – eight – as shots taken in the open eight minutes falling behind 13-0.
A layup by Ke'Sean Davis with 11:16 left in the first half finally broke the dry spell for the Cougars
Behind nine points apiece from Battle and Ewuosho, Alabama State enjoyed a 31-17 halftime lead, while holding Chicago State to 27.8 percent shooting.
Ewuosho and Lewis were named to the 10-man all-tournament team.
"He's (Ewuosho) really working hard trying to be that guy," added Jackson. "I'm glad to see that he made the all-tournament team. We hope he continues to get better and better as the season goes on."