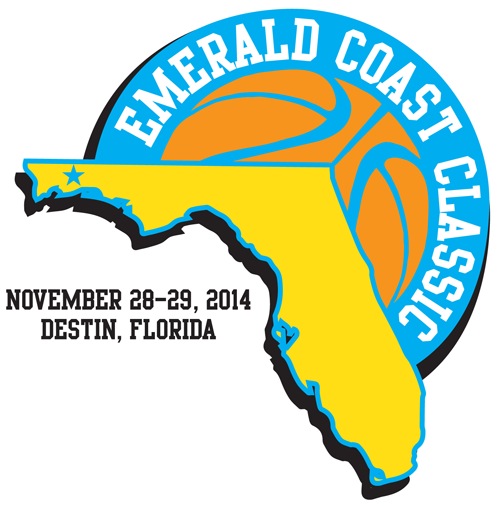 Cincinnati, Creighton, Mississippi and Middle Tennessee State headline an eight-team field in the inaugural 2014 Emerald Coast Classic, presented by Global Sports.
North Carolina Central, Eastern Illinois, Northern Arizona and Southern are also competing in the tournament.
First and second-round games will be played at on-campus sites Nov. 20 through Nov. 25, with the third round and championship round scheduled Thanksgiving weekend on Nov. 28-29 at Northwest Florida State College.
Cincinnati, Creighton and North Carolina Central all played in the 2014 NCAA Basketball Tournament, while Middle Tennessee State and Southern either won outright or earned a share of their respective conference regular season titles.
Cincinnati and Creighton were ranked Nos. 15 and 16, respectively, in the final Associated Press poll.
"We have assembled a great field in this inaugural year of the event and we hope to make this one of the top preseason college basketball events annually," said tournament director Maury Hanks, who is also chief executive officer for Global Sports.
Mick Cronin was named both the American Athletic Conference Coach of the Year as well as the National Association of Basketball District 25 Coach of the Year after guiding Cincinnati to a 27-7 record, while earning a share of the inaugural AAC regular season title. The Bearcats are one of only 16 teams to advance to the NCAA Tournament in each of the last four seasons.
Creighton, led by consensus National Player of the Year Doug McDermott, enjoyed a 27-8 record while becoming one of just four schools to earn an post-season win in seven straight seasons. The Bluejays have won 23 games or more in each of the last four seasons.
North Carolina Central, coming off its first appearance ever in the NCAA Tournament, went 28-6 en route to capturing the Mid-Eastern Athletic Conference championship with a 15-1 record.
Mississippi, under the guidance of coach Andy Kennedy was 19-14 this past season while finishing fifth in the Southeastern Conference.
Middle Tennessee State tied for the Conference USA regular season champion with a 13-3 record, marking its third-straight regular season conference championship and fourth in the last five years. The Blue Raiders also enjoyed their third straight 20-win season by posting a 24-9 record.
Coaches of the participating team are unanimous in expressing their excitement for the inaugural tournament.
"We are extremely excited about being in the Emerald Coast Classic next November," said Cincinnati head coach Mick Cronin. "We have been in a number of multi team events with Global Sports in the past and I am sure that Maury and his staff will put together a tremendous event."
"The Emerald Coast Classic has a fantastic field and an unbelievable venue alongside the most beautiful beaches in America!" said Middle Tennessee State coach Kermit Davis. "Everyone in college basketball will be trying to get their spot in this event in upcoming years."
"We look forward to playing in the inaugural Emerald Coast Classic," Creighton head coach Greg McDermott added. "We have participated in Maury's events in the past and have been impressed with the organization and high level of competition."
"We are excited about participating in the 2014 Emerald Coast Classic and having the opportunity to play against the quality of teams that make up the field," said Mississippi head coach Andy Kennedy. "The panhandle of Florida is an ideal location for this event and we are looking forward to the experience."
The third round and championship finals will be played at The Arena on the campus Northwest Florida State College in Niceville, Fla.
"We are ecstatic about hosting the Emerald Coast Classic at Northwest Florida State College," said Ramsey Ross, director of athletics at Northwest Florida. "The Arena is a fantastic facility that will serve as the perfect venue for the first ever Division One basketball event in our area.
"The entire northwest Florida region thrives on collegiate athletics so the support for the Emerald Coast Classic from our fans and community will be absolutely tremendous."
Global Sports has produced 25 multi team college basketball tournaments in the past seven years with four more coming during the 2014-15 season.