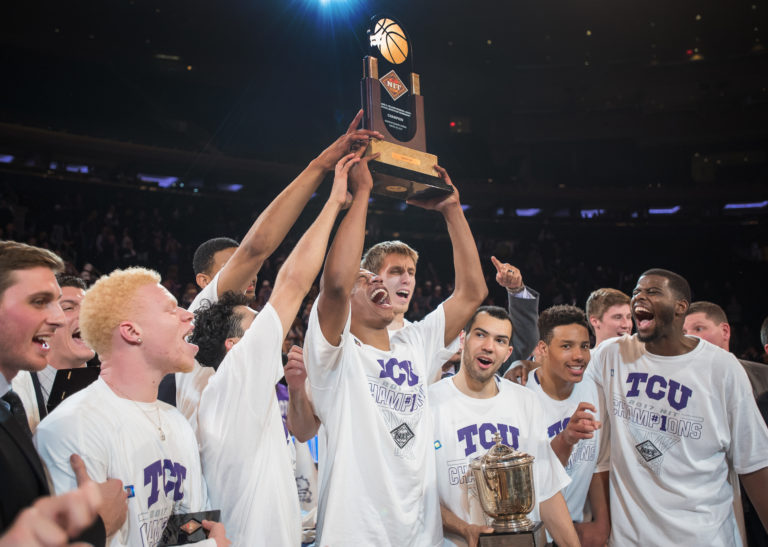 NICEVILLE, FLA. — Tickets for the fourth annual Emerald Coast Classic college basketball tournament will go on sale at 10 am Central time this Friday (Oct. 6).
The Emerald Coast Classic, presented by the Emerald Coast Convention & Visitors Bureau, will be played Thanksgiving weekend Nov. 24-25 at The Arena on the campus of Northwest Florida State College. Fans can purchase tickets at the official tournament website, www.emeraldcoastclassic.com starting at 10 a.m. Central time.
The eight-team tournament is headlined by top teams from across the country, including Maryland, New Mexico, TCU and St. Bonaventure.
TCU won the 2017 NIT Tournament, while Maryland advanced to the 2017 NCAA Tournament.
The semifinal round games on Nov. 24 feature TCU playing New Mexico at 6 p.m. Central Time followed by St. Bonaventure facing Maryland at 8:30 p.m. Central Time.
The championship game Nov. 25 will tip off at 6 p.m. Central Time at The Arena.
Jackson State, Maryland Eastern Shore, Omaha, and Tennessee Tech round out the list of teams competing in the tournament.
Other third-round games on Friday feature Tennessee Tech against Omaha at 11 a.m. and Jackson State playing Maryland Eastern Shore at 1:30 p.m.
TCU returns its top six scorers, including all five starters, from last year's team which went 24-15, including forward Kenrich Williams (11.4 ppg, 9.7 rpg) who is a top NBA prospect.
Maryland, which is seeking its fourth straight trip to the NCAA Tournament, has three starters back from its 2016-17 team which posted a 24-9 .
Two-time All-Atlantic 10 Conference senior point guard Jaylen Adams will lead St. Bonaventure which went 20-12 last year- enjoying its second 20-plus win campaign. Adams averaged 20.6 points per game – second-best in the A-10 – and finished seventh nationally in assists (6.5 per game).
First-year coach Paul Weir will rely on six newcomers as New Mexico hopes to improve on a 17-14 record last year.
Virginia beat Providence, 63-52, to win the 2016 Emerald Coast Classic. Iowa State defeated Illinois, 84-73, to capture the 2015 Emerald Coast Classic, while Ole Miss topped Cincinnati to win the inaugural tournament title in 2014.