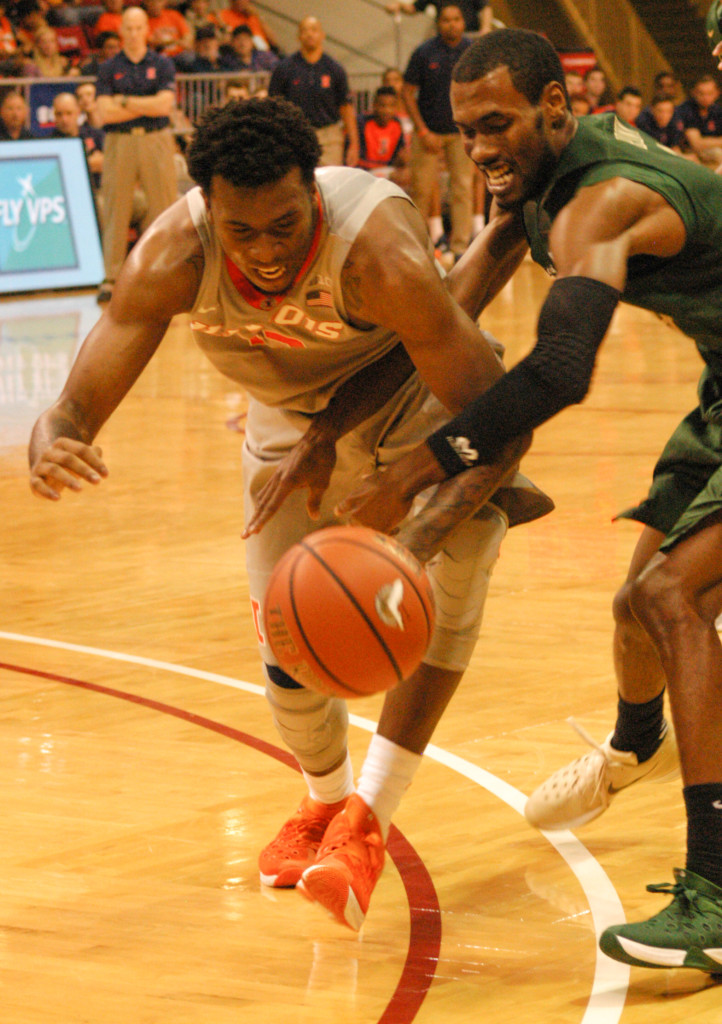 NICEVILLE, FLA. — Junior guard Kendrick Nunn made a conspicuous season opening debut coming off the bench to score a game-high 18 points to lift Illinois to a 72-58 victory past UAB Friday and into the championship of the Emerald Coast Classic being held at Northwest Florida State.
Sophomore forward Leron Black, coming off surgery on his knee in October added 12 points for Illinois which moved to 3-3. Guard Malcom Hill and reserve Maverick Morgan also chipped in with 12 points for the Illini.
"The two things that stood out was our depth and the contributions that we got," said Illinois coach John Groce. "Everyone who played made positive plays. and secondly was our defense.
"This was great win for our team. We need to get better and become more connected."
UAB, which had all five starters back from a team that advanced to the third round of the 2015 NCAA Tournament, struggled from the floor shooting just 38.8 percent.
Illinois will face No. 4 ranked Iowa State in the championship game set for a 6 p.m. tip-off Saturday.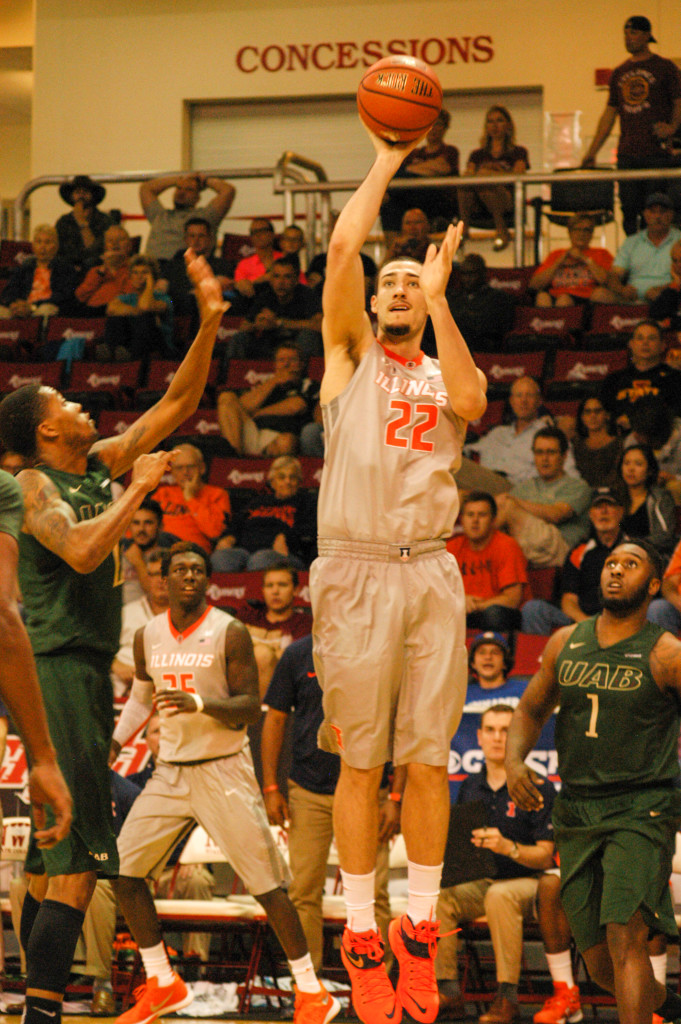 There were 10 lead changes in the game before Illinois went on a 13-7 run to close out the first half, turning a 16-15 deficit into a 28-23 halftime lead.
Illinois picked up where it left off in the second half, making five of its first six shots to enjoy a 40-26 advantage. Illinois opened up a 40-26 cushion by making 9 of 13 shots in the opening 8 minutes of the second half.
During a 3:47 stretch midway through the second half, Illinois made six straight shots with Morgan hitting three straight baskets. Illinois closed out the second half, shooting 61.5 percent from the floor.
Nunn, who had missed the first five games of the season because of a thumb injury, returned to practice Wednesday and made a big impact against UAB while playing 31 minutes. He collected five rebounds along with two assists.
"Our trainer has had more than his fair share of guys who have been injured," Groce added. "It's excited to get those players back. We had a great practice Thursday with our energy level high.It made difference in practice and preparation."
Chris Cokley and Robert Brown paced UAB with 13 points apiece.
UAB will play Virginia Tech at 3 p.m. Saturday.