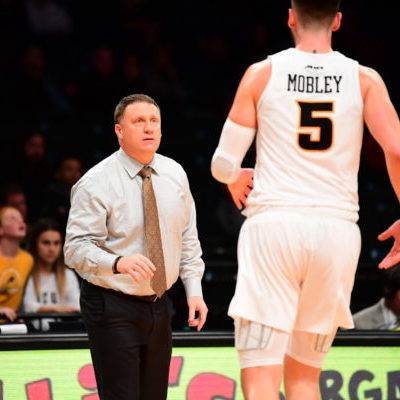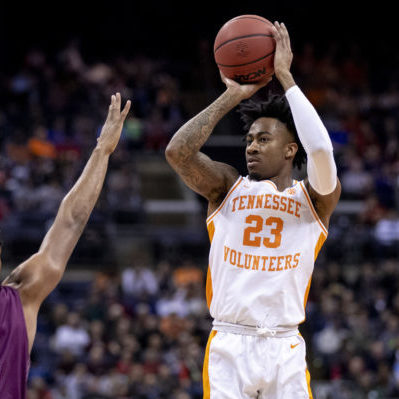 NOTE: MEDIA covering the Emerald Coast Classic please make sure to apply for credentials at the following link before Nov. 18.
Click here to view or download the Media Credential Form.
UPCOMING SCHEDULE
All times listed Are Central
Tues., Nov. 5
St. Francis (Pa.) at VCU, 6 pm MASN TV
UNC Ashville at Tennessee, 6 p.m. SEC Network
Chattanooga at Eastern Kentucky, 6 p.m.
Jacksonville State at SMU, 7 p.m., ESPN 3
Judson at Chicago State, 7:05 p.m.
Alabama State at Gonzaga, 7 p.m. ROOT
Wed., Nov. 6
Green Bay at Purdue, 6 p.m. Big Ten Network
Florida State at Pittsburgh, 7 p.m. ESPNU
Friday, Nov. 8
North Texas at VCU, 6 p.m. MASN TV
Saturday, Nov. 9
Loyola (Md.) at Chicago State, 2:05 p.m.
Tennessee State at Chattanooga, 3:30 p.m. SoCon Digital Net
Texas at Purdue, 6 p.m. FS1
Sunday, Nov. 10
Florida State at Florida, 12 p.m., ESPN
Tuesday, Nov. 12
Chattanooga at Troy, 6 p.m.
Chicago State at Eastern Illinois, 7 p.m
Brescia at Jacksonville State, 7:30 p.m. ESPN+
Murray State at Tennessee, 8 p.m. SEC Network
Wednesday, Nov. 13
VCU at LSU, 5 p.m. ESPN2
Purdue at Marquette, 8 p.m. FS1
PRESEASON HONORS: Several players who will be competing in the Emerald Coast Classic have been touted on several preseason Award Watch Lists.
VCU redshirt senior Marcus Evans, Florida State senior Trent Forrest and Tennessee senior Lamonte Turner have been named to the watch list for the 2020 Bob Cousy Point Guard of the Year Award. Named after Hall of Famer and former Boston Celtic and Holy Cross guard Bob Cousy, the award has recognized the top point guards in college basketball annually since 2004.
A native of Chesapeake, Va., Evans was named First Team All-Atlantic 10 Conference last year after averaging 13.6 points, 3.2 assists and 1.9 steals. He also excelled in the classroom, earning a spot on the A-10 All-Academic Team.
Evans becomes the first VCU player to make the prestigious list since Eric Maynor was named a finalist for the award during the 2008-09 season. Previous winners of the Bob Cousy Award include Ja Morant (2019), Kemba Walker (2011), Ty Lawson (2009) and Jameer Nelson (2004) to name a few.
Forrest, who was named to the 2019 NCAA Tournament All-West Regional Team in 2019, was a preseason All-ACC Second-Team selection. He is tied for ninth in Florida State history with 165 career steals and 14th in school history with 331 career assists.
Forrest averaged a career-high 9.3 points, 4.5 rebounds, 3.7 assists and a career-high 1.9 steals during the Seminoles' record-setting season in 2019. He led the Seminoles to a 29-8 record, a 13-5 record in ACC play, a fourth place finish in the ACC standings, the Championship game of the ACC Tournament for the third time in school history, and the Sweet 16 of the NCAA Tournament. He is looking to become only the fourth player in school history to play in four consecutive NCAA Tournaments.
Long known as an explosive scoring threat, Turner last season solidified his reputation as an elite perimeter defender. The Florence, Ala., native averaged 11.0 points and 3.8 assists per game as a junior last season while being named the 2018 SEC Co-Sixth Man of the Year. His 35 steals were a career-high and ranked second on the team.
Turner, who received his degree in Communication Studies in May and is now enrolled in graduate-level courses. posted a career-best 2.5 assist/turnover ratio, which ranked fourth among SEC players and was the eighth best single-season mark in program history.
Forrest, who earned All-NCAA Tournament West Regional Honors in 2019, enters the upcoming season tied for ninth in school history with 165 career steals and 14th in school history with 331 career assists. He is one of only six players in school history (Charlie Ward, Delvon Arrington, Bob Sura, Tony Jackson and Devon Bookert) who is ranked in the top-15 in Florida State's history in both statistical categories. Forrest begins the 2019-20 season needing only 31 assists to move into the top-10 for both steals and assists in Florida State history – making him one of four players in school history (Arrington, Sura and Ward) to rank among the Seminoles' top 10 in both career assists and career steals.
ABDUL JABBAR LIST
Purdue junior Matt Haarms was one of 20 players named to the Naismith Basketball Hall of Fame's Kareem Abdul-Jabbar watch list, given to the nation's top center.
Haarms, a 7-3 center from Amsterdam, appeared in all 36 games with 24 starts a year ago. He played his best late in the season, averaging 11.8 points, 6.4 rebounds, 2.7 blocks and 1.1 assists in the final 15 games of the season. He became the second player in Big Ten history, and first since 2007 (Ohio State's Greg Oden), to lead the league in field goal percentage and blocked shots in the same season. For the season, he averaged 9.4 points, 5.4 rebounds and 2.1 blocks per game, while shooting 63.2 percent from the field, the seventh-best mark in school history.
MOSES MALONE LIST
Purdue sophomore Trevion Williams was one of 20 players named to the Naismith Basketball Hall of Fame's Karl Malone Award watch list, given to the nation's top power forward. Williams, a 6-9, 270-pound forward from Chicago, shot 54.2 percent from the field (78 of 144), last year ranking eighth on the Purdue freshman all-time list. He recorded double-doubles against Michigan State (13 pts, 12 rebs) and Rutgers (16 pts, 13 rebs). Williams' 13 rebounds against Rutgers tied for the fourth most by a freshman in Purdue history. Over the last 25 games, he averaged 6.0 points, 5.1 rebounds, 0.7 assists, 0.6 blocks and 0.4 steals per game in just 12.4 minutes per game.
JULIUS ERVING LIST
Purdue junior Nojel Eastern was named to the Naismith Basketball Hall of Fame's Julius Erving Award watch list, given to the nation's top small forward.Eastern, a 6-7, 230-pound native of Evanston, Ill. averaged 7.5 points, 5.5 rebounds and 2.5 assists per game while starting 35 of 36 games a year for the Big Ten co-champion Boilermakers. He recorded double-doubles against Indiana, Michigan State and Nebraska and was a member of the Big Ten's All-Defensive Team.
JERRY WEST LIST
Tennessee senior Jordan Bowden is one of 20 players on the 2020 Jerry West Shooting Guard of the Year Award watch list. Named after Hall of Famer and former West Virginia guard Jerry West, the annual honor now in its sixth year recognizes the top shooting guards in college basketball. Bowden has started 68 of the 101 games in which he has appeared, needing just 59 points to join Tennessee's prestigious 1,000-Point Club.He averaged 10.6 points last season but increased his scoring output to 12.1 ppg during SEC play. He has made more than 50 3-pointers in each of the last two seasons.
BOWDEN TABBED AS BREAKOUT PLAYER: After being led by the likes of Jordan Bone, Grant Williams, and Admiral Schofield to a Sweet Sixteen run in 2019, Tennessee needs some new faces of the program after those three were drafted into the NBA. If the Vols hope to make an NCAA Tournament run yet again this upcoming season, they'll need new leaders and play-makers to emerge.
According to NCAA basketball expert Andy Katz, one of the Volunteers' seniors is poised to do just that. Entering his final season as a Vol, senior guard Jordan Bowden was tabbed as one of 11 breakout players for the 2019-2020 basketball season by Katz on NCAA.com.
"Bowden averaged 10 points a game last season. He should average at least a few more into the mid-teens this season with Grant Williams and Admiral Schofield gone," Katz wrote of UT's senior guard. "Bowden's role will increase in the locker room, too, as he evolves into one of the team leaders with Lamonte Turner. Bowden has it in him to become an All-SEC player by season's end."
Coming off a season where he averaged double-digit points for the first time in his three-year career (10.6 points per game), Bowden's role as a scorer will have to expand even more if he is to have the breakout year that Katz predicted.
EXPERIENCE COUNTS FOR VCU: Gary Parrish from CBSSports.com writes about the benefits VCU coach Mike Rhoades will have in the Atlantic 10 conference by returning the top six scorers from a 25-win team that made the 2019 NCAA Tournament.
"[It's] huge, before the first game, to know here are my experienced options to get a basket, and here's my best defensive team if we need a big stop down the stretch," said VCU coach Mike Rhoades, whose Rams are 25th in the preseason AP Top 25 poll. "[It's an] advantage that our guys know what we do works, [and that they can] do it at a high level right now."
Now contrast that with other situations around the sport.
TRANSFER ADJUSTS TO NEW ROLE WITH SEMINOLES: From an early age, Dominik Olejniczak has been around basketball.
His mother, Joanna Chelczynska, had a prolific career playing professionally in Poland that spanned nearly 20 years and only ended a decade ago in 2009.
But Olejniczak — spending his final year of eligibility with Florida State after transferring from Ole Miss — didn't expect to follow in her footsteps.
Quite the opposite, in fact.
"I didn't want to play basketball," Olejniczak told the Tallahassee Democrat.
"I was just anti-sport, I didn't want to play any sports, just sit at home, just chill, do whatever else but not sports."
Olejniczak now stands seven feet tall and weighs in at 260 pounds. But even as a child, he was large for his age.
FIRST HALF PERFORMANCE OFFERS PROMISE: The pace was fast but not out of control.
The execution was nearly flawless. The energy was noticeable.
Any chance this Purdue basketball team can sustain what we saw during most of the first half in Friday night's exhibition victory over Southern Indiana? Play this way for 40 minutes, and the Boilermakers are in serious business.
Purdue had 18 points before the first media timeout, and that came less than five minutes into the game. The 22nd-ranked Boilermakers assisted on 12 of their first 13 field goals and shot 78.3 percent in the first 20 minutes.
It was pretty much a clinic.
"I like how we started off," said junior center Matt Haarms, who totaled 16 points and five rebounds in the 88-59 victory. "Guys were running the floor, guys were excited, and it was fun. Coach (Painter) talked about it (Thursday) – it's OK to have fun out there. That's what I saw. The first five minutes, guys were excited, and we were really happy to be out there again."
YOUNG VOLS MAKING UP FOR LOST TIME: There were times last Wednesday night in an exhibition against Eastern New Mexico that Rick Barnes left his Tennessee freshmen on the floor for longer than he normally would.
The veteran head coach wanted his rookies to solve some problems on their own, together.
"We wanted to see if they could work through some situations," Barnes said after Tennessee's 107-59 win in the exhibition opener at Thompson-Boling Arena.
Those moments have been few and far between over the last month.
Five-star freshman point guard Josiah-Jordan James was cautious with a minor hip issue, costing him most of October's preseason workouts. Freshman wing Davtone Gaines returned two weeks ago from surgery on his thumb repairing ligaments.
BARNES: PLAVSIC "DESERVES CHANCE": Last Saturday, Tennessee announced that the NCAA had denied the immediate eligibility waiver of Arizona State transfer Uros Plavsic to play for the Vols' men's basketball team this season. Tennessee also said in their initial statement regarding the NCAA's decision that they had made one appeal for the waiver already, and the NCAA had denied that.
On Monday, head coach Rick Barnes said at the Knoxville Quarterback Club that he and UT planned on pursuing another avenue for an appeal. On Monday afternoon during a media availability before Tennessee's 2019-20 season opener on Tuesday, Barnes reiterated that decision and shed some light on the details.
HIGH EXPECTATIONS: A year after an A-10 preseason No. 7 ranking, the VCU men's basketball is in the national spotlight ranked No. 25 in the AP top-25 poll as they gear up for Tuesday night's season opener against St. Francis (Pa.).
The outside expectations mirror those in the locker room, coach Mike Rhoades said Monday afternoon.
"That's the expectations we have," Rhoades said. "That's what I have on myself, that's the demands that I'm putting every single day on the players."
The national ranking is the third preseason AP top-25 ranking for the Rams in program history and the first since the 2014-15 season.
"It means we're doing things right if we're getting that recognition before we start," Rhoades said. "Now it's up to all of us to perform when the lights are on."
HEADLINES
FLORIDA STATE
Nov. 1: Seminoles Pushing Through Injuries
Nov. 1: FSU Position Preview: Wings
Nov. 1: Observations And "Takeaways" From Exhibition
Nov. 1: Seminoles Stop Columbus State
Oct. 31: Florida State Hosts Columbus State
Oct. 30: FSU Position Preview: Post Players
Oct. 28: FSU Position Preview: Point Guard
PURDUE
Nov. 5: Purdue Hosts Green Bay
Nov. 4: Eric Hunter Jr. Profile
Nov. 3: Jahaad Proctor Profile
Nov. 2: Fast Start Carries Purdue
Nov. 2: Boilermakers Look Sharp
Nov. 1: Purdue Blows Out Southern Indiana
Oct. 31: Purdue Hosts Southern Indiana
Oct. 28: Expectations for 2019-20
Oct. 25: Can Eastern Lead Purdue Offense
TENNESSEE
Nov. 4: Bowden, Turner Earn All-SEC Honors
Nov. 4: Vols Backcourt One Of Best In Country
Nov. 4: Barnes on Plavsic Ruling
Nov. 3: How Plavsic Ruling Changes Frontcourt
Nov. 3: Vols Open 110th Season
Nov. 3: Making The Leap: John Fulkerson
Nov. 2: Plavsic Doesn't Get Waiver; Must Sit Out Season
Nov. 2: Statement Regarding Uros Plavsic
Nov. 1: Young Vols Making Up For Lost Time
Oct. 31: Four Potential Breakout Vols
Oct. 31: Three Takeaways From Exhibition Win
Oct. 31: Tennessee Notebook vs. Eastern New Mexico
Oct. 30: Vols Topple Eastern New Mexico
Oct. 30: Senior Guards Lead The Way
Oct. 30: Projecting Depth Chart
Oct. 29: Tennessee Hosts Eastern New Mexico in Exhibition
Oct. 28: Previewing Vols Backcourt
Oct. 28: Bowden Tabbed As "Breakout Player"
VCU
Nov. 4: Five Questions Facing VCU
Nov. 1: VCU Hosts St. Francis In Opener
Oct. 30: Season Preview
Oct. 29: Observations From Final PreSeason Tune-Up
Oct. 29: Hyland Becomes Latest Solution As Backup Point Guard
Oct. 26: Rams Rout Virginia State In Tune Up
Oct. 23: Evolution of VCU Basketball Uniforms
Oct. 22: Team Brings Experience & Youth
Oct. 22: Bones Draws Strength From House Fire
Oct. 22: Henderson Goes Full Circle
ALABAMA STATE
Nov. 4: Hornets Open Season At No. 8 Gonzaga
Nov. 4: Preseason Interview With Coach Lewis Jackson
CHATTANOOGA
Nov. 4: Mocs Open Season On Road
Nov. 1: Senior Scott Option On the Wing
Oct. 31: Mocs Host Shooting Down Cancer Event
Oct. 26: Mocs Cruise In Exhibition Win
Oct. 26: Exhibition Post-Game Quotes
Oct. 25: Basketball Dress Rehearsal
CHICAGO STATE
Nov. 4: Cougars Host Judson In Opener
JACKSONVILLE STATE
Nov. 4: Jacksonville State Opens Season At SMU
Oct. 29: Gamecocks Win Preseason Tune