NOTE: MEDIA covering the Emerald Coast Classic please make sure to apply for credentials at this link:
https://emeraldcoastbb.wpengine.com/wp-content/uploads/2016/09/Press-Credential-Form.pdf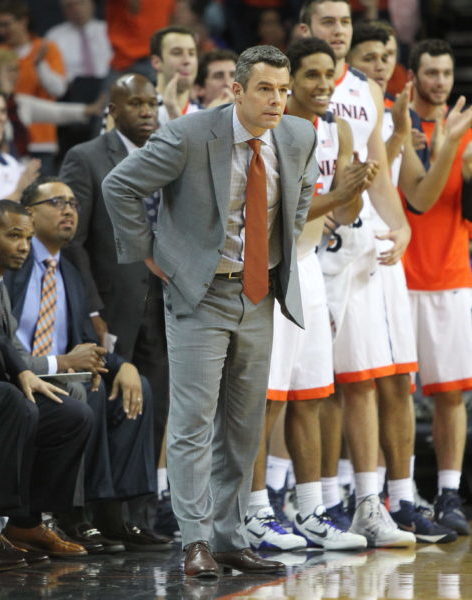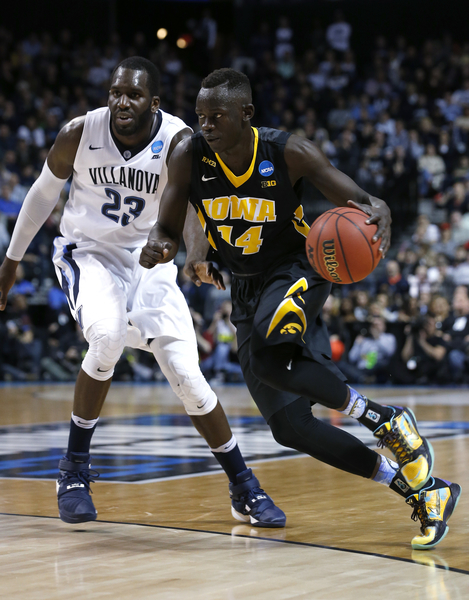 VIRGINIA NO. 7 IN ESPN, SPORTS ILLUSTRATED RANKINGS: ESPN.com lists Virginia No. 7 in its preseason college basketball power rankings, saying the Cavaliers are ready to make a run at the Atlantic Coast Conference — and national — titles.
Sportswriter Jeff Goodman says Virginia coach Tony Bennett will rely on senior floor leader London Perrantes, while adding the services of former Memphis forward Austin Nichols, one of the best frontcourt players in the country
Sports Illustrated ranks the Cavaliers No. 7 in its preseason polls, also citing the arrival of Memphis transfer Austin Nichols as well as redshirt freshman forward Mamadi Diakite as the X factor.
JOK, PERRANTES AMONG NATION'S ELITE: Eamonn Brennan of ESPN.com ranks Iowa's Peter Jok and Virginia's London Perrantes among a list of college basketball's most important players entering this season.
Brennan profiles only five players in the country who are so crucial to their teams, regardless of whether said teams are national title favorites or wallflowers modestly eyeing a fringe tournament bid, that their absence would be crippling?
Jok is the lone returning starter for Iowa which advanced to the third round of the 2016 NCAA Tournament.
Perrantes has the most important role of all for Virginia: the natural next-leader-up for a group that lost both its straight-laced Captain America (Malcom Brogdon) and its joke-a-second Iron Man (Anthony Gill) in one fell swoop.
Jok and Perrantes will be the leaders of their young teams which meet in the Nov. 25 semifinal round of the Emerald Coast Classic.
SMOOTH TRANSITION AT MEMPHIS: Phil Stukenborg of the Memphis Commercial Appeal reports that players at Memphis are gaining a comfort level with first-year coach and future Hall of Famer Tubby Smith.
Smith, who came to Memphis after three seasons at Texas Tech, led Kentucky to the 1998 national title and has taken four other programs to the NCAA Tournament, including Texas Tech. He's one of two coaches to lead five teams to the tournament.
Only Nolan Richardson, Roy Williams, Denny Crum and Jim Boeheim have accomplished what Smith has: winning 365 games in a 15 or fewer seasons.
With that backdrop, Smith's first preseason could have been intimidating for the Tigers. So far, it's been more instructive than intimidating.
"(His practices) are very calming because of his demeanor," said senior Jake McDowell. "You know where he's been, and you know what he's done."
NICHOLS AMONG TOP 5 TRANSFERS TO MAKE IMPACT: In the Nov. 1 issue of USA Today, sportswriter Scott Gleeson lists Virginia's Austin Nichols, a transfer from Memphis, as one of the top five basket transfer poised to boost teams this season.
The 6-foot 9-inch center is expected to shepherd Virginia's back-line defense.
JOK GETS READY FOR BRUISING ROAD AHEAD: Sportswriter Mark Emmert from the Des Moines Register writes that Iowa senior guard Peter Jok is getting the "star" treatment, even from his own teammates these days.
And Jok wouldn't have it any other way.
"I just try to tell whoever is guarding me in practice to play just as hard as they can, to try and be aggressive with me," Jok said Wednesday before practice.
He'll need to get used to the extra attention once the Hawkeyes' season tips off Nov. 11. Jok is the lone returning starter for Iowa, a preseason all-Big Ten Conference pick after averaging 16.1 points per game a year ago.
PROVIDENCE LOOKING AHEAD TO NEW ERA: In an article written by Kevin McNamara of the Providence Journal, Friars head coach Ed Cooley said his team has moved on from the departure of All-American point guard Kris Dunn.
"In all honesty I think we moved beyond that this past summer," Cooley said. "We're past Kris and we're past Ben (Bentil). Somebody will emerge and take the reins."
The Friars return four regulars from last year's 24-11 team, but only one double figure scorer in junior forward Rodney Bullock (11.4). Juniors Jalen Lindsey and Kyron Cartwright, plus sophomore shooter Ryan Fazekas, also saw major minutes a year ago and now must be among the team's top players.
"The positive thing is I think this group is really close, I think they're coachable and they're fun to be around and I think they're working really, really hard," Cooley said. "If there is a downside is there are not enough established guys in the stable right now. People are going to have to emerge, roles are going to have to be identified."
MEMPHIS FORWARD NAMED PRESEASON CO-PLAYER OF YEAR: Memphis sophomore forward Dedric Lawson has been named the American Athletic Conference Preseason Co-Player of the Year.
Lawson claimed Preseason Co-Player of the Year honors along with Cincinnati's Troy Caupain. Lawson and Caupain join three others: Gary Clark of Cincinnati, Ben Moore of SMU, and Damyean Dotson of Houston on the Preseason All-Conference First Team.
Earlier, Lawson was named to the watch list for the 2017 Karl Malone Power Forward of the Year. He earned 2015-16 American Athletic Conference Rookie of the Year honors after averaging 15.8 points per game and leading the conference with a 9.3 rebound per game average.

VIRGINIA FORGING IDENTITY: In the Nov. 2 Cavalier Notebook, Jeff White visited with Virginia head coach Tony Bennett following the first of two closed scrimmages against college teams.
Virginia played VCU at the Siegel Center in Richmond. Bennett said it gave the coaching staff more information about the team.
"Nothing earthshaking," Bennett said after practice Tuesday at JPJ. "It was a step, but these are scrimmages, and we're still forging our identity."
White also writes about the development of four freshmen on the Virginia roster and how they are adjusting to the college game.

DUO EARN PRESEASON ALL-WAC HONORS: Antonio Green and Dan Kimasa from Texas Rio Grande Valley were selected to the preseason All-Western Athletic Conference second teams.
Green, a guard, was named the 2016 WAC Freshman of the Year after averaging 11.6 points, 4.2 rebounds and 3.0 assists. Kimasa, a junior forward, averaged 10.0 points and 6.6 rebounds last year.

PRESEASON POLLS: Virginia was selected third by a vote of the media in the Atlantic Coast Conference Operation Basketball 2016-17 preseason poll. Virginia senior guard London Perrantes was named to the Preseason All-ACC First Team. Duke was voted the league's preseason favorite, while North Carolina was picked second.
Memphis, under first-year coach Tubby Smith, was picked to finish fifth in the American Athletic Conference coaches' preseason poll. Memphis earned 63 points in the preseason poll. Cincinnati earned six first-place votes and 95 total points to be picked first in the Conference, while UConn received the remaining five first-place votes for 94 total points and a second place predicted finish. Memphis went 19-15 last season, and fell in the championship game of the 2016 American Athletic Conference Tournament.
In the Big East Conference preseason coaches poll, Providence was picked to place ninth. Defending national champion Villanova, receiving all nine possible first-place votes, was the preseason conference favorite for the third straight year. Xavier, earning the other first-place vote, was ranked second followed by Creighton, while Georgetown and Seton Hall closed in a tie for fourth to round out the top half.
St. Francis Brooklyn was picked to finish seventh in the Northeast Conference preseason coaches poll. Fairleigh Dickinson was installed as the 2016-17 preseason favorite, narrowly edging out Wagner for the top spot. Bryant was picked third, followed by LIU Brooklyn and Mount St. Mary's in a tie for fourth in the rankings. Robert Morris claimed the sixth spot.

Texas Rio Grande Valley was selected to finish seventh in both the preseason Western Athletic Conference coaches and media polls. New Mexico State was tabbed the preseason choice to defend its league title, followed by Grand Canyon and Cal State-Bakersfield in both the media and coaches preseason polls.
In the preseason Southwest Athletic Conference preseason poll, conducted by the league's coaches and sports information directors, Grambling was picked to finish 10th. Texas Southern was selected to win the title, while Jackson State was picked to finish in second followed by Southern in third. Alabama State was predicted to finish fourth with Alcorn State coming in fifth.
Headlines
Iowa
Nov. 1 – Hawkeyes Face Regis In Exhibition Opener
Nov. 1 – Point Guard Situation Still Fluid
Oct. 31 – CBS Experts Preview Big Ten Season
Oct. 27 – Who Will be Iowa's Starting Five
Oct. 24 – Question & Answer With Jordan Bohannon
Oct. 24 – Sports Illustrated Big Ten Conference Preview
Oct. 19 – Iowa Freshman Point Guards Forge Bond
Oct. 18 – Jok Named To Jerry West Award Watch List
Oct. 13 – Jok's Extraordinary Past Prepared Him For This Season
Oct. 13 – Iowa Coach Fran McCaffery Big Ten Media Day Press Conference Transcript
Oct. 12 – Patience, Anger Fuel Dale Jones Return

Oct. 11 – Jok Earns Preseason All-Big Ten Honors
Oct. 10 – Wagner's Role Change

Oct. 6 – Social Media Recap From Iowa Media Day
Sept. 27 – Jok Named to Dick Vitale's All-Rolls Royce Team
Memphis
Nov. 2 – Walk-On McDowell Earns Scholarship

Oct. 27 – Transfer Brings Defensive Intensity To Lineup

Oct. 26 – Memphis Players Lover First-Year Coach

Oct. 26 – Stronger, Fitter Lawson Ready to Boost Tigers
Oct. 25 – Memphis Media Day Video
Oct. 24 – American Athletic Conference Basketball Media Day Streaming
Oct. 20 – Sports Illustrated AAC Preview
Oct. 20 – Lawson Named to Karl Malone Award Watch List
Sept. 27 – Lawson Named to Dick Vitale's All-Rolls Royce Team
Providence
Oct. 31 – USA Today Previews Big East Conference Race
Oct. 29 – Providence Regroups In Second Half
Oct. 29 – Friars Whip Carleton in Exhibition
Oct. 26 – Ed Cooley Honored By Family Services of Rhode Island
Oct. 24 – Sports Illustrated Big East Conference Preview
Oct. 15 – Shaq Serves As DJ At Late Night Madness
Oct. 12 – Big East Media Day Podcast

Oct. 11 – George Mason Transfer Eager To Get Started For Friars
Oct. 11 – Providence Coach Agrees With Preseason Poll
Oct. 3 – Providence Journal Podcast with Coach Ed Cooley
Virginia
Nov. 1 – Redshirt Freshman To Miss Season Opener
Nov. 1 – Virginia Ranked As Wild Card For NCAA Title
Oct. 28 – Nichols Suspended For Season Opener
Oct. 27 – Success Won't Change Cavaliers' Mentality

Oct. 27 – "Bruise Brothers" Patrol Post
Oct. 27 – Bennett Faces "Hard Decisions" On Rotation

Oct. 26 – Bennett Shares "Burning Desire" To Reach Final Four

Oct. 26 – Virginia Looks To Balance Expectations
Oct. 26 – Coach Bennett Talks At ACC Media Day
Oct. 26 – Perrantes, Wilkins Talk At ACC Media Day

Oct. 26 – Virginia Chasing ACC's Defensive Scoring Mark

Oct. 20 – Nichols Named to Malone Watch List
Oct. 17 – Virginia Media Day: Players Interviews

Oct. 17 – Virginia Media Day: Tony Bennett Press Conference
Sept. 27 – Perrantes Named to Dick Vitale's All-Rolls Royce Team
St. Francis Brooklyn
Sept. 30 – Question & Answer With Coach Glenn Braica
Oct. 26 – Northeast Conference Preseason Poll
Texas Rio Grande Valley
Oct. 12 – Head Coach Lew Hill at WAC Media Day
Oct. 3 – New Era Underway