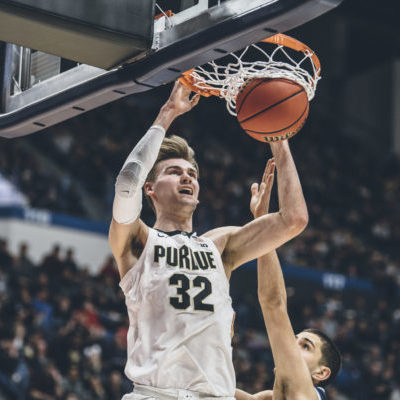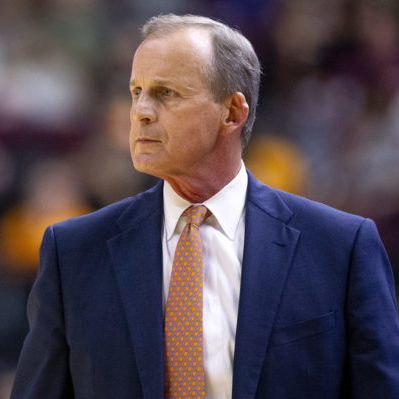 UPCOMING SCHEDULE
All times listed Are Central
Saturday, Nov. 23
Saint Francis (Pa.) at Florida State, 1 p.m., ACC Network
Jacksonville State at Purdue, 6 p.m. Big Ten Network
Florida Gulf Coast at VCU, 6 p.m. MASN, ESPN+
Monday, Nov. 25
Chicago State at Florida State, 6 p.m.
Chattanooga at Tennessee, 6 p.m. SEC Network
Alabama State at VCU, 6 p.m. MASN, ESPN+
Friday, Nov. 29
Jacksonville State vs. Chicago State, 11 a.m. Emerald Coast TV
Alabama State vs. Chattanooga, 1:30 p.m. Emerald Coast TV
Florida State vs. Tennessee, 6 p.m. CBS Sports Network
VCU vs. Purdue, 8:30 p.m., CBS Sports Network
Saturday, Nov. 30
Seventh Place Game, 10 a.m. Emerald Coast TV
Fifth Place Game, 12:30 p.m., Emerald Coast TV
Third Place Game, 3 p.m., Emerald Coast TV
Championship, 6 p.m. CBS Sports Network
VOLS MAKE JUMP IN POWER RANKINGS: Tennessee entered the season riding a program-record 35 straight weeks ranked in the Associated Press Top 25.
The Vols didn't show up in the AP's preseason ranking. They weren't there over the first two weeks, either. The streak was snapped.
A new one started Monday, when Tennessee (3-0) jumped to No. 20 in the latest poll, after Saturday's 75-62 win over then-No. 20 Washington in the James Naismith Classic at Scotiabank Arena in Toronto.
The win moved the Vols to No. 17 in the USA Today Coaches poll, too, ahead of Wednesday's 7 p.m. Eastern Time meeting with Alabama State (0-3) at Thompson-Boling Arena (SEC Network+).
It also bumped Tennessee up to No. 17 in the KenPom.com ratings, which has the Vols at No. 10 nationally in adjusted offensive efficiency (109.6) and 44th in adjusted defensive efficiency (90.1).
FRESHMAN FORWARD COMES UP BIG: And a freshman will lead them.
Florida State didn't play well last Friday (Nov. 15), but they played well enough.
They earned a 79-74 victory over Western Carolina in large part thanks to freshman Patrick Williams, who scored nine of FSU's final 11 points over the final three minutes and gave them their lone leads of the second half.
"He is a big-time player," senior guard Trent Forrest said of his freshman counterpart. "It definitely shows what type of player he is. He doesn't even have to dominate the ball to do what he does."
VANN ANCHORS VCU DEFENSE: After transferring from Maine in 2016, Issac Vann arrived in Richmond with little defensive experience at the college level.
Vann was thrown into the fire, having to adapt quickly to the Rams' defensive playing style. His first assignment for the black and gold came during his redshirt season: prepare to guard the opponent's best player.
"I just embraced it, and I step up to the challenge every night," said Vann, a redshirt-senior forward. "It was just something they need me to do and look for me to do."
That hasn't changed during his career with the Rams as he's faced the likes of Hofstra's Justin Wright-Foreman and LSU's Skylar Mays — both prolific scorers.
FRESHMAN PONT GUARD CONTRIBUTES TO PURDUE: Isaiah Thompson's first collegiate 3-pointer ended up being more of a footnote from a Nov. 13 loss at Marquette.
It came in the first half during a 10-0 run, but the second-half meltdown by Purdue pushed Thompson's noteworthy moment to an afterthought in the big picture.
The five 3-pointers Thompson drained last Saturday during a 93-49 victory over Chicago State might be remembered as a launching point for the freshman point guard.
The Zionsville graduate came off the bench to score 17 points, including those five 3-pointers, to build some confidence as the Boilermakers navigate their non-conference schedule.
His five 3-pointers tied the most in program history by a freshman.
"It was good to see the ball go in today," said Thompson, who was 6 of 11 overall shooting in 32 minutes. "I know I've been getting extra shots whether it's before practice or after practice. Everybody on this team keeps telling me to shoot and be aggressive. I feel like I'm staying confident and playing hard on the defensive end."
IS THIS THE NEW NORMAL FOR PONS? Rick Barnes keeps getting asked about Yves Pons. He keeps convincing anyone will listen with his answers, too.
What is apparently the new normal for Pons — averaging 16.3 points, shooting 67.7 percent from the field and 62.5 percent from the 3-point line — isn't all that surprising to anyone inside the walls of the Tennessee basketball program.
"Yves is getting more and more of a feel," Barnes said after Tennessee's 75-62 win over No. 20 Washington Saturday in the James Naismith Classic at Scotiabank Arena. "I think he is getting more and more confident."
Pons finished with 15 points against the Huskies, making 7 of 13 shots from the field and 1 of 2 3-point attempts. He added three rebounds and one big block.
He had a career-high 19 points last week against Murray State. He started the season with 15 against UNC Asheville.
HEADLINES
FLORIDA STATE
Nov. 20: Five Players Score In Double Figures In Romp
Nov. 20: Seminoles Stop Chattanooga
Nov. 20: Three Game Changing Plays
Nov. 20: Seminoles Reach Cruise Control In Win
Nov. 19: Seminoles Hosts Chattanooga
Nov. 19: Basketball Weekly Preview: Nov. 19-24
Nov. 18: Seminoles in KenPom, AP & Early Bracketology Projections
Nov. 15: Seminoles Earn 1stHome Win
Nov. 15: Williams Leads Seminoles Past Western Carolina
Nov. 15: Seminoles Escape Upset Bid
Nov. 14: Seminoles Host Western Carolina
PURDUE
Nov. 21: Better To Be The Hunter (Jr.) Than The Prey
Nov. 21: Purdue Star Volunteers At Dog Shelter
Nov. 16: Boilermakers Run Past Chicago State
Nov. 15: Purdue Looks To Get Back On Track
Nov. 15: Boilermakers Looking to Get Back On Right Path
TENNESSEE
Nov. 21: Vols To Play in Charleston Classic
Nov. 20: Bowden, Turner Eclipse Milestones
Nov. 20: Vols Whip Alabama State
Nov. 20: Tennessee Prepares For Alabama State
Nov. 20: Kent Leaves Program
Nov. 18: Turner Battling Shoulder Injury
Nov. 18: Hot-Shooting Bownden Named SEC Player of Week
Nov. 17: Vols Proof They Can Play With Anyone In Country
Nov. 16: Vols Whip No. 20 Washington
Nov. 15: Vols Prepare For Washington
VCU
Nov. 21: VCU To Play In Charleston Classic
Nov. 19: Scott's Experience Helps VCU Develop Forwards
Nov. 18: Santos-Silva Earns Atlantic 10 Honors
Nov. 17: Earl Run Fuels VCU
Nov. 17: Offense Explodes For VCU
ALABAMA STATE
Nov. 20: Ewuosho Leads Hornets At Tennessee
Nov. 18: Nornets Travel To Nationally Ranked Tennessee
CHATTANOOGA
Nov. 20: 3-Game Winning Streak Snapped At Florida State
Nov. 20: Post-Game Quotes At Florida State
Nov. 20: Post-Game Notes At Florida State
Nov. 19: Mocs Start 5-Game Road Trip At Florida State
Nov. 15: Hot Shooting Keys Mocs Win
Nov. 15: Postgame Notes vs. South Alabama
Nov. 15: Postgame Quotes vs. South Alabama
Nov. 14: Mocs Face Stern Home Test
CHICAGO STATE
Nov. 20: Cougars Sweep Mid Week Games
Nov. 16: Second Half Plagues Cougars
JACKSONVILLE STATE
Nov. 17: Gamecocks Fall At VCU
Nov. 16: Jacksonville State Travels To VCU