NOTE: MEDIA covering the Destin Realty Emerald Coast Classic please make sure to apply for credentials at this link
https://emeraldcoastbb.wpengine.com/wp-content/uploads/2016/09/Press-Credential-Form.pdf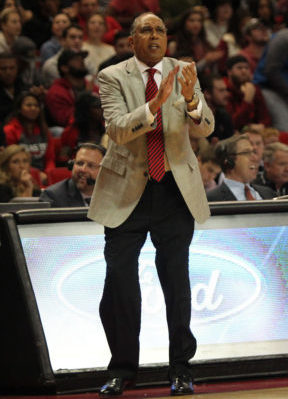 Upcoming Schedule For Participating Teams
(All times listed are central)
Thursday, Nov. 17
Providence at Ohio State at Providence, 6 p.m., Big Ten Network
Middle Georgia State at Savannah State, 6 p.m.
Grambling at North Carolina A&T, 6 p.m.
Seton Hall at Iowa, 8 p.m., Big Ten Network
Saturday, Nov. 19
Grambling at Providence, 11 a.m., Fox Sports 2
Savannah State at Memphis, 11 a.m., ESPN3
Sunday, Nov. 20
Yale at Virginia 12 p.m., ACC Network Extra
Texas Rio Grande Valley at Iowa, 4:35 p.m., Big Ten Network Plus

Monday, Nov. 21
St. Francis Brooklyn at Providence, 5:30 p.m. Fox Sports 1
Tuesday, Nov. 22
Grambling at Virginia, 6 p.m., ACC Network Extra
Texas Rio Grande Valley at Southeast Missouri State, 6:30 p.m.
McNeese State at Memphis, 7 p.m., ESPN 3
EARLY SEASON TESTS: Both Iowa and Providence will be involved in key tests Thursday night when they play in the Gavitt Tipoff Games, involving teams from Big Ten and Big East Conferences.
Providence travels to Ohio State in a 6 p.m. Central time tip off which will be televised on the Big Ten Network.
Iowa hosts Seton Hall — a 25-win, NCAA Tournament team a season ago — at 8 p.m. with the game also being televised on the Big Ten Network.
"We know they're going to be a tough team," said sophomore Nicholas Baer, who is averaging 9.5 points and 2.5 rebounds in two games to start the 2016-17 season. "It's going to be a good test and challenge to see where we stand against top competition."
Ohio State enters the game versus the Friars with wins at Navy (78-68) Nov. 11 and versus North Carolina Central (69-63) Nov. 14. Ohio State posted a 21-14 mark last season and an 11-7 record (sixth) in the Big Ten. The team advanced to the Second Round of the NIT. Ohio State returns all five starters from last season and eight of its 11 letterwinners.

MEMPHIS IN TUBBY'S CALM HANDS: In a Nov. 11 article in the Memphis Commercial Appeal , Phil Stuckenborg looks at the smooth transition the Memphis basketball program is undergoing under the guidance of new coach Tubby Smith.
The University of Memphis basketball players were stunned by the relative silence and the overwhelming calm.
The setting was an exhibition game against Christian Brothers at FedExForum and the Tiger players were looking – and listening – for the coach who was a bit more demonstrative in more what had been seven weeks of intense preseason practices. Instead, Tubby Smith, the 65-year-old first-year U of M coach, was busy observing, analyzing and teaching. There was no stomping of his feet on the court, no angry slapping of the nearby media table, no loud screaming at his players.
When the Tigers opened the season Monday at home against the University of Texas Rio Grande Valley, Smith was a bit more animated. Unlike the exhibition against the local Division 2 team, this game will counted.
Memphis fans are hoping Smith has the ability to return the program to its proper place in college basketball: consistent trips to the NCAA tournament and periodic runs to the Sweet 16 and Final Four. The Tigers didn't appear in any postseason tournament the past two years under Josh Pastner – now at Georgia Tech – and haven't been to the Sweet 16 since 2008-09, former coach John Calipari's last season.
FRONT COURT OPTIONS ABOUND FOR VIRGINIA: Sportswriter Jeff White says that Mamadi Diakite and Austin Nichols, who watched from the sideline last year, will give coach Tony Bennett plenty of options at Virginia's power forward and center position.
Bennett has 80 minutes to divide among his post players each game. On opening night, when Virginia defeated UNC Greensboro 76-51, that was no challenge for Bennett. Neither Nichols, a 6-9 redshirt junior, nor Diakite, a 6-9 redshirt freshman, was available Friday night at the Greensboro Coliseum.
Against St. Francis Brooklyn, however, Bennett had five frontcourt options: Nichols, Diakite, 6-7 junior Isaiah Wilkins, 6-11 redshirt sophomore Jack Salt and 6-7 sophomore Jarred Reuter.
"Each of those players brings something different," Bennett said after the eighth-ranked Cavaliers improved to 2-0 with a 72-32 win over the outmatched Terriers.
"I feel like that's one of our biggest strengths," Wilkins of Virginia's frontcourt depth.
FOUR PLAYERS NAMED TO WOODEN AWARD PRESEASON TOP 50 WATCH LIST: The talent level for the third annual Emerald Coast Classic tournament is good that 15 NBA scouts will be on hand.
If that's not enough, also consider that four players participating in the tournament are among a list of 50 student-athletes named as the early front-runners for college basketball's most prestigious honor – The John Wooden Award
Iowa senior guard Peter Jok, along with Memphis sophomore swingman Dedric Lawson and Virginia's duo of Austin Nichols and London Perrantes were selected by a preseason poll of national college basketball experts,
the Top 50 nominees represent 10 conferences. The ACC leads all conferences with 12 selections, followed by the Big Ten (10), Pac-12 (7), Big 12 (6), Big East (5), SEC (5). The Atlantic 10 Conference has two selections and the Horizon League, The American and WCC each have one selection.
Jok was a second-team all-conference honoree a year ago, helping Iowa to a third place Big Ten finish and to the second round of the NCAA Tournament. Jok ranked second on the team in scoring (16.1 ppg) and steals (40), and first in 3-pointers made (80) and free throw accuracy (.852, 92-of-108) as a junior. Jok boosted his scoring average by 9.1 points from his sophomore to junior seasons.
Lawson, the American Athletic Conference co-Preseason Player of the Year, 19 points and 15 rebounds for the 18th double-double of his career in Memphis' season opening win against Texas Rio Grande Valley. Lawson was the AAC Rookie of the Year last season after averaging a team-leading 15.8 points and 9.3 rebounds.
Perrantes earned All-ACC honorable mention honors last season after helping Virginia to a 29-8 record and an NCAA Elite Eight appearance. Perrantes led the ACC in 3-point shooting at a career-best 48.8 percent and averaged 11 points and 4.4 assists. Perrantes scored in double figures in 18 games, including a season-high 22 points (career-best seven 3-pointers) at Virginia Tech. He was named MVP of the 2015 Gildan Charleston Classic, ACC All-Tournament Second Team and NCAA Midwest Regional All-Tournament team. Perrantes, who ranks seventh all-time at UVA with 441 career assists, was also named to the 2015 Cousy Award preseason watch list.
Nichols, who sat out the 2015-16 season after transferring from Memphis, averaged 13.3 points and ranked third nationally with 3.4 blocked shots per game for the Tigers as a sophomore in 2014-15. He earned All-American Athletic Conference first team honors after shooting 49.7 percent from the floor and recording 6.1 rebounds per game. Nichols ranked among AAC statistical leaders in blocked shots (2nd), field goal percentage (7th), scoring (8th) and rebounding (9th). Nichols was named the AAC Rookie of the Year after averaging 9.3 points, 4.3 rebounds and 1.2 blocked shots as a freshman in 2013-14
The players on the list are considered strong candidates for the 2017 John Wooden Award All-America Team. Players not chosen to the preseason list are eligible for the Wooden Award midseason list, late season list and the National Ballot. The National Ballot consists of 15 top players who have proven to their universities that they are also making progress toward graduation and maintaining at least a cumulative 2.0 GPA.
Nearly 1,000 voters will rank in order 10 of those 15 players, who have been qualified as meeting the standards set forth by Coach Wooden and the Wooden Award Steering Committee. Voting will open prior to the start of the NCAA Tournament and will allow voters to take into consideration performance during early round games. The Wooden Award All-American Team will be announced the week of the "Elite Eight" round of the NCAA Tournament. The winner of the 2017 John Wooden Award will be announced during the ESPN College Basketball Awards Show presented by Wendy's on April 7, 2017.
BAER LIVING OUT HIS DREAM: Rick Brown from HawkeyeSports.com writes a story on sophomore forward Nicholas Baer living out his dream of playing basketball for the University of Iowa.
Through hard work and determination, this former walk-on is now a scholarship starter. But if not for an assist from his older sister, Elizabeth, this dream come true may have never taken flight.
"Occasionally she'll say, 'Hey, don't forget,'" said Baer, a 6-foot-7 sophomore forward from Bettendorf, Iowa. "I'm never forgetting."
Elizabeth, a senior political science major at the UI, knew her brother had his heart set on playing for the Hawkeyes. So she took matters into her own hands.
HOLT GETS FRESH START: Kevin McNamara from the Providence Journal writes how Indiana transfer Emmitt Holt is looking forward to returning to Big Ten country Thursday night with Providence when the Friars play at Ohio State.
Holt played against the Buckeyes in January 2015 for Indiana. As a valued freshman reserve forward that season, he scored 15 points against Pittsburgh, grabbed 12 rebounds in a conference tournament game against Maryland and finished second on the team in blocked shots. In short, he showed plenty of promise.
A few months later Holt's basketball career, and life, unraveled.
Holt never saw his sophomore season with the Hoosiers, but his story actually began with a major misstep before he ever wore the crimson and cream. In November 2014, he was driving a car and dropped off teammate Devin Davis in a campus parking lot. As the car pulled away, Davis reappeared and was struck and knocked to the ground. He suffered a major head injury.
Iowa
Nov. 17 – Hawkeyes Relish Early Test
Nov. 17 – Seton Hall Preview
Nov. 16 – Iowa Sees Early Opportunity
Nov. 16 – Hawkeyes Host Seton Hall In Gavitt Games Matchup
Nov. 16 – Point Guard Williams About To Be Pressed
Nov. 16 – Fran McCaffery Media Conference Transcript
Nov. 16 – Video: Players, Coaches Prepare For Pirates
Nov. 15 – Jok Named to Wooden Award Preseason Top 50 Watch
Nov. 15 – Pemsl Thrives In Opening Weekend
Nov. 14 – Making the Grade: Week One
Nov. 13 – Fran McCaffery Transcript After Savannah State Win
Nov. 13 – Ellingson's Career Day Leads Iowa
Nov. 13 – Baer, Ellingson Key Iowa Romp
Nov. 12 – Defense Is The focus For Iowa, Jok
Nov. 12 – Iowa Hoops Takeaways From Season Opener
Nov. 12 – Pemsl Has Strong Debut
Nov. 12 – Jok Leads Hawks in Opener
Memphis
Nov. 16 – Tigers Limit Turnovers
Nov. 16 – Memphis Holds On Late
Nov. 16 – Game Day: Lawson Key Against Milwaukee
Nov. 15 – What Does James Naismith Mean To Tubby Smith
Nov. 15 – Memphis Ready For Short Turnaround
Nov. 15 – Lawson Brothers Provide 1-2 Punch 5
Nov. 15 – Morning After: Memphis Opens Tubby Era With Victory
Nov. 15 – Tubby Triumphs in Opener
Nov. 15 – Take 5: Mrs. Tubby Smith Is Tigers New Fiery Fan
Nov. 14 – Memphis Opens With Win
Nov. 14 – Tigers Win in Tubby Smith's Debut
Nov. 14 – 3 Things to Watch
Nov. 14 – Memphis Opens Against Up-Tempo Offense
Providence
Nov. 15 – Friars Providence Journal Podcast
Nov. 15 – Highlights: Emmitt Holt's Big Debut
Nov. 15 – Friar Starting Five: Tuesday Edition
Nov. 15 – Ed Cooley – Vermont Post Game
Nov. 14 – Friars Run Away In Season Opener
Nov. 14 – Holt, Cartwright and PC Start Strong
Nov. 14 – Three Things We Learned From Providence Win
Nov. 13 – Young Friars To Be Tested In Opener
Nov. 10 – Providence Journal Podcast On Season Preview
Virginia
Nov. 16 – Basketball Team Looks To Continue Momentum
Nov. 16 – Freshman Shows Big Promise
Nov. 15 – Cavaliers Rout St. Francis
Nov. 15 – Frontcourt Boasts Formidable Foursome
Nov. 15 – Virginia Moves to 2-0
Nov. 15 – Hoos Blast Terriers
Nov. 14 – Diakite, Nichols Set To Make Debuts
Nov. 12 – Bennett Reveals Redshirt Decisions
Nov. 12 – Shayok Helps Virginia Make Opening Statement
Nov. 11 – Cavaliers Dominate Season Opener
Nov. 11 – Virginia Eases To Season Opening Win
Nov. 11 – Cavaliers Put Clamps Down on Defense
Nov. 11 – Cavs Corner Player Post-Game Interviews
Nov. 11 – Tony Bennett Press Conference After Season Opener
Nov. 10 – Question & Answer With Assistant Coach
Nov. 10 – Virginia's London Perrantes Leads A New-Look Cavaliers Team
Nov. 10 – New Wave Of New Talent
Nov. 10 – Virginia Out To Erase Sting Of Last Season
Nov. 10 – Playing Mid-Majors On Road
Grambling
Nov. 11 – Tigers Drop Season Opener At East Carolina
St. Francis
Nov. 15 – Terriers Tumble At No. 8 Virginia
Nov. 14 – St. Francis Visits No. 8 Virginia
Nov. 13 – Sanabria Scores 14 in Season Opener
Nov. 10 – Terriers Open Season At North Carolina State
Savannah State
Nov. 13 – Tigers Close Iowa Road Trip With Loss To Hawkeyes
Nov. 11 – Tigers Open Season With Loss At Iowa State
Nov. 11 – Game Central at Iowa State
Texas Rio Grande Valley
Nov. 16 – Home Opener Spoiled
Nov. 15 – Showdown Set With Texas A&M-Corpus Christi
Nov. 14 – Basketball Team Falls At Memphis
Nov. 14 – McDaniel Earns WAC Player Of Week Honors
Nov. 13 – Basketball Team Visits Memphis