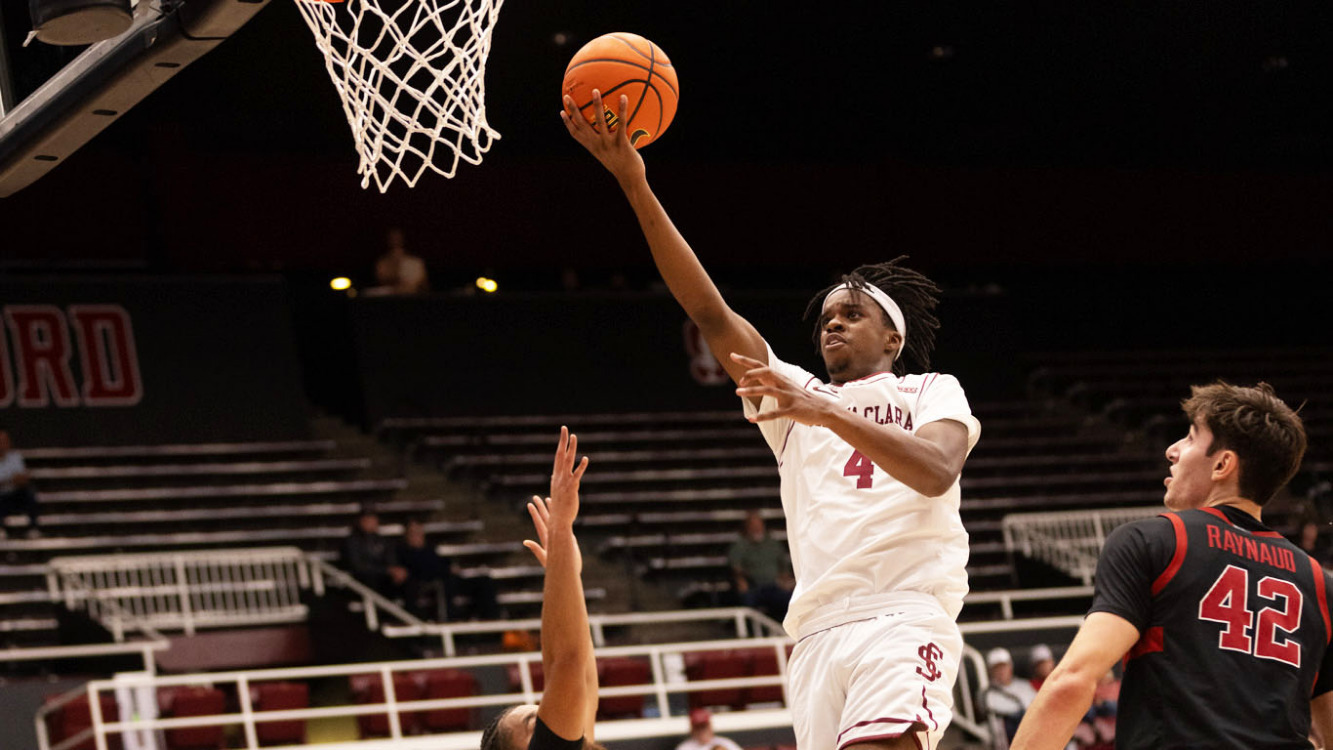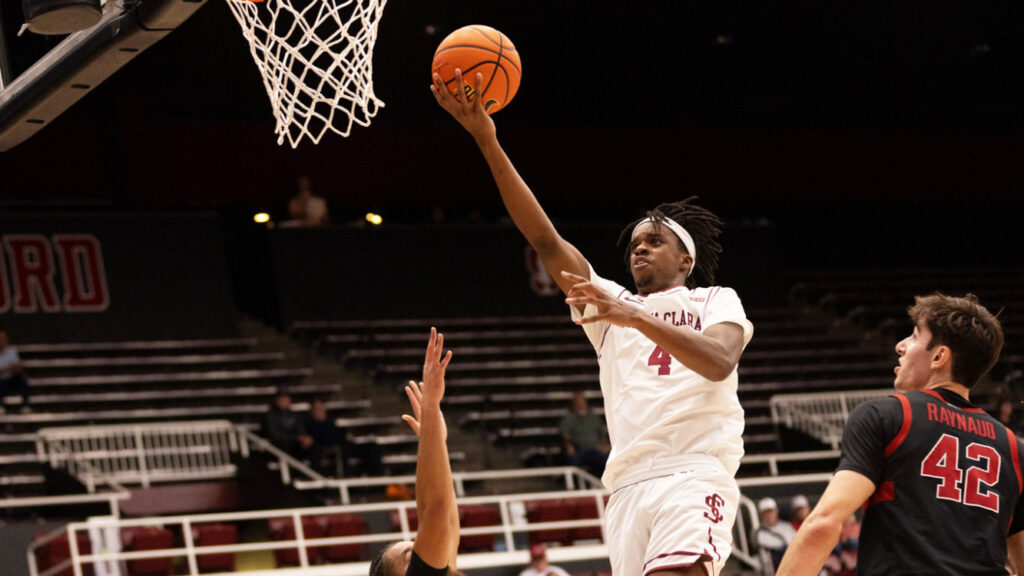 UPCOMING SCHEDULE
(All times listed are Central)
Friday, Nov. 17 Games
Mercer at Alabama, 7 p.m., SEC Network Plus
Tennessee State at Oregon, 8 pm, Pac-12 Network
Saturday, Nov. 18 Games
Southeastern Louisiana at Santa Clara, 7 p.m., ESPN Plus
Sunday, Nov. 19 Games
Western Michigan at Ohio State, 3 p.m., Big Ten Network
Monday, Nov. 20 Games
Oregon at Florida A&M, 7 p.m. ESPN Plus
Midway at Tennessee State, 7 p.m. ESPN Plus
Mississippi Valley State at Santa Clara, 9 p.m. ESPN Plus
Friday, Nov. 24 Games
Mercer vs. Tennessee State, 11 a.m., Flo Hoops
Southeastern Louisiana at Western Michigan, 1:30 p.m., Flo Hoops
Alabama vs. Ohio State, 6 p.m., CBS Sports Network
Oregon vs. Santa Clara, 8:30 p.m., CBS Sports Network
Saturday, Nov. 25 Games
Emerald Coast Classic
Games at 10 a.m., 12:30 p.m, 3 p.m. & 6 p.m.
EMERALD COAST CLASSIC BEGINS TONIGHT: First-round action in the Emerald Coast Classic begins Friday night as Alabama hosts Mercer and Oregon entertains Tennessee State.
Southeastern Louisiana visits Santa Clara Saturday, while Ohio State hosts Western Michigan Sunday.
A week from today all eight teams travel to Niceville, Fla., for the final two rounds with the championship game scheduled on Nov 25.
ALABAMA LOOKS TO CONTINUE STREAK: No. 22 Alabama will attempt to put triple digits on the scoreboard for the fourth straight game Friday when Mercer visits Tuscaloosa, Ala.
The Crimson Tide (3-0) scored 105, 102 and 102 points in their first three games, all at home, including Tuesday's runaway 102-46 victory against South Alabama.
Alabama will have a tougher time hitting the century mark against Mercer (1-2). The Bears are allowing 68.7 points per game this season and have not permitted an opponent to hit 100 since a season-opening 109-79 loss at St. John's on Nov. 6, 2019.
The last time the Crimson Tide rolled to 100-plus points in each of their first three games was 1956-57. The points have been flowing from the 3-point arc and the charity stripe, with Alabama averaging 23.0 shots from downtown and 31.7 free-throw attempts per game.
"I think we've gotten 23 3s up every single game," coach Nate Oats said after Tuesday's romp. "We'd like to get a few more off as long as we're shooting it, but we've been pretty efficient."
MORE NATIONAL HONORS: Senior N'Faly Dante is one of 50 players nationally named to the 2024 Wooden Award watch list on Tuesday.
Chosen by a preseason poll of national college basketball experts, the list is comprised of 50 student-athletes who are the early front-runners for the most prestigious honors in college basketball, the Wooden Award All American Team™ and Most Outstanding Player Award.
Dante started the season recording his 16th career double-double with a career-high 21 rebounds and 16 points in the season opening win over Georgia. The 21 rebounds were the most by a Ducks player since Gerald Willett grabbed 21 against Duquesne in 1974. The Bamako, Mali native put up career averages last season, posting 13.5 points, 18.2 rebounds and 1.4 blocks per game. He also entered the season as a preseason All-Pac-12 first team member, as well as a member of the Kareem Abdul-Jabbar watch list for center of the year.
Oregon players named to the preseason Wooden Award watch list include Will Richardson (2021), Payton Pritchard (2020), Dillon Brooks (2017), Aaron Brooks (2007) and Greg Ballard (1977).
SANTA CLARA REMAINS UNBEATEN: Santa Clara picked up its third, and biggest, win of the young season on Tuesday evening behind a big second half that powered the Broncos to an 89-77 victory over Stanford at Maples Pavilion. It was the Broncos' second-straight victory over the Cardinal and first win at Stanford since 2006.
Four Broncos scored in double figures led by a career-best outing from Adama-Alpha Bal, who scored 23 points on 7-of-15 shooting. Sixteen of those points came in the second half.
Santa Clara (3-0) found themselves in a big hole early as Stanford (2-1) shot lights out to open the contest and built a 12-point advantage in time for the under-12 timeout. The Broncos punched back with a 15-2 run to grab the lead outright at 31-30 with 7:10 to go in the half. Johnny O'Neil knocked down two treys during the big sequence, including the go-ahead bucket.
After some back-and-forth, the Cardinal mounted a seven-point advantage inside the final two minutes, but Santa Clara closed on a 5-0 run to make it a two-point game at the halftime break (46-44).
BUCKEYE FRESHMAN EYES FUTURE: As the Ohio State men's basketball season begins, the previous team has shifted within the last year.
Because of this, new freshmen have been added to the roster, including Ohio Mr. Basketball himself, Devin Royal.
While the four-star recruit is widely recognized for his explosive dunks and versatility, there are many things about the freshman that aren't as well known, all the way from his favorite pregame meal to his longtime role model.
Royal, a Pickerington, Ohio, native got onto the Division 1 basketball scene during his junior year, averaging 19.1 points and 8.2 rebounds.
After two successful years, Royal earned first-team All-Ohio honors. He led Pickerington High School Central to back-to-back DI state title games, ultimately winning in 2022.
Royal was listed in the top ESPN 100, giving him multiple offers to more than 20 schools— with the No. 49 recruit's top three being Michigan State University, University of Alabama and Ohio State.
Royal said he decided to stay close to home and join the Buckeyes to showcase his talent and become part of the Buckeye family.
YOUNG PLAYERS RESPOND TO COACH: Nate Oats always keeps it real at the podium. There's not a lot of "coach speak" that comes from Oats, but he often shares how he really feels about his team and players.
On Monday, the Alabama head coach wasn't afraid to call out a few of his young players, Davin Cosby Jr. and Sam Walters, for their defensive play. And he wasn't pleased overall with his team's defensive effort through the first two games.
The team responded by only giving up 46 points in the win over South Alabama Tuesday night, having by far its best defensive performance of the season.
Some players might shy away from the public attention from a coach, but Cosby said he was grateful for the way Oats handled the situation.
"I actually thank him for calling me out," Cosby said. "That's something we take pride in as a team, trying to just get our defense better as one. When I saw that, I took it personal and had to make sure my defense was great for the next game and the rest of the season."
The redshirt freshman guard played a season-high of 16 minutes in the win and finished with eight points, two assists and a steal.
Oats said he saw the team make a big jump defensively from game two to game three, but wants to see another jump Friday night as Alabama closes out its four-game homestand against Mercer at 7 p.m.
STARTERS HOPE TO RETURN TO DUCKS: Oregon senior N'Faly Dante and senior guard Jesse Zaruela, who were held out of the Ducks' home opener against Montana, hope to return to the team soon.
Their return to action, however, won't be long, as Oregon head coach Dana Altman provided the latest on the two senior players. Altman also provided an update on freshman guard Jackson Shelstad, who remains out with a training camp injury. Shelstad isn't expected to play Friday at home, but his return could come shortly after that game.
"Yeah, I do; yeah, those two will be back. I… I don't think Jackson will be back yet next Friday; I think we're gonna… in the discussions, you know, just, we wanna give him as much time as we can," said Altman. "So, I don't think he'll play next Friday, but I think Jesse and Dante will be ready."
Dante is a fifth-year senior for the Ducks who had a monster start to the season earlier this week against Georgia. Despite not getting much practice time due to injuries, Dante had 16 points and a career-high 21 rebounds in the win over Georgia.
Zarzuela started and played 30 minutes in the win over Georgia. He finished with 3 points, 5 rebounds, 2 assists, and 1 steal.
Oregon will now have a long break before its next game of the season, preparing for Tennessee State Friday at Matthew Knight Arena. Tip-off for that contest is set for 6 PM PST and the game will be carried on the Pac-12 Networks.
TWO DUCKS AMONG TOP 10 NBA PROSPECTS FROM PAC-12: Forward Kwame Evans Jr. and guard Jackson Shelstad from the Oregon basketball team are listed among the top NBA prospects in the Pac-12 for the season.
Evans Jr. is a freshman for the Ducks and was the No. 18 overall recruit in the 2023 high school class. The 6-foot-9 wing projects more as a play-finisher and threat in transition currently, both due to his off-ball movement, mobility for his size, and his finishing ability at the rim.
Shelstad, a 6-foot freshman guard, was the No. 26 overall recruit in the 2023 high school class. He's quick with the ball in his hands and is known for his ability to shoot it consistently from beyond the arc, both off the catch and off the dribble.
HEADLINES
ALABAMA
Nov. 16: Alabama Closes Out Homestead
Nov. 15: Alabama Breakdown Through Three Games
Nov. 15: Defense Carries Tide
Nov. 15: Takeaways From Win
Nov. 15: Alabama Dominates in 56-Point Win
Nov. 15: Nick Pringle Post-Game Comments
Nov. 14: Alabama Rolls Again
Nov. 14: Tide Overwhelms South Alabama
Nov. 13: Possible Redshirt Year For Freshman
Nov. 13: Alabama Hosts South Alabama
Nov. 11: Alabama Wins In Historic First Meeting
Nov. 10: Estrada's 27 Points Fuel Victory
Nov. 10: Takeaways From Indiana State Win
Nov. 10: Recruiting Rundown
OHIO STATE
Nov. 15: Gayle Ties Career High
Nov. 15: Buckeyes Dominate Merrimack
Nov. 15: Highlights From Merrimack Win
Nov. 13: Buckeyes Continue Homestead
Nov. 13: Ohio Mr. Basketball Prepares For First Year
Nov. 10: Second Half Haunts Buckeyes
Nov. 10: Thornton Scores 24 Against No. 15 Texas A&M
OREGON
Nov. 15: Ducks Host Tennessee State
Nov. 15: Altman Previews Tennessee State Game
Nov. 14: Dana Altman Press Conference
Nov. 15: Four-Star Guard Commits To Ducks
Nov. 15: Ducks Host Tennessee State
Nov. 10: Tracy Emerges On Defense
Nov. 10: Late Surge Keys Ducks In Home Opener
Nov. 10: Antetokounmpo's Sneakers Show Love
Nov. 10: Oregon Overcomes Dante's Absence
SANTA CLARA
Nov. 14: Bal, Marshall Spark Broncos
Nov. 13: Broncos Head To Stanford
Nov. 13: Marshall Named WCC Player of Week
Nov. 11: Marshall's 25 Powers Broncos
Nov. 11: Mahi Joins Recruiting Class
MERCER
Nov. 16: Mercer Travels To No. 22 Alabama
Nov. 14: Second Half Run Proves Pivotal
Nov. 13: Mercer Visits Morehead State
Nov. 11: Bears Earn First Victory
Nov. 9: Recruiting News
SOUTHEASTERN LOUISIANA
Nov. 15: Lions Fall At BYU
Nov. 14: Lions Head West
Nov. 10: McFarlane's Collects Double-Double Against Auburn
TENNESSEE STATE
Nov. 15: Tigers Open Emerald Coast Classic At Oregon
Nov. 15: Tigers Start Road Trip With Win
Nov. 9: Belinger's Double-Double Leads Tigers
Nov. 9: Local Prep Joins Program
WESTERN MICHIGAN
Nov. 14: Upset Bid Falls Short
Nov. 13: Broncos Face First Road Test
Nov. 11: Broncos Fall To Georgia State
Nov. 10: MAC-Sun Belt Challenge
Nov. 10: Broncos Launch Champions Club