NOTE: MEDIA covering the Emerald Coast Classic please make sure to apply for credentials at this link:
https://emeraldcoastbb.wpengine.com/wp-content/uploads/2017/09/Press-Credential-Form.pdf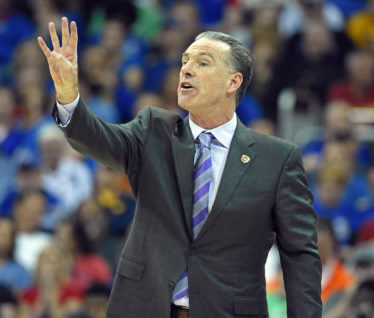 Upcoming Schedule For Participating Teams
(All times listed are central)
Thursday, Nov. 16
Boyce at Tennessee Tech, 5 p.m.
Friday, Nov. 17
Omaha at Louisville, 5 p.m., ACC Network Extra
New Mexico at New Mexico State, 8 p.m.
Saturday, Nov. 18
Maryland Eastern Shore at Georgetown, 11 a.m
Jackson State at St. Bonaventure, 3 p.m.
Kennesaw State at Tennessee Tech, 5 p.m.
Bucknell at Maryland, 6:30 p.m. Big 10 Network
Monday, Nov. 20
Jackson State at Maryland, 6 p.m.
Omaha at TCU, 8 p.m. Fox Sports Southwest Plus
Tuesday, Nov. 21
Tennessee Tech at New Mexico, 9 p.m., Mountain West Network
Friday, Nov. 24
Tennessee Tech vs. Omaha, 11 a.m.
Maryland Eastern Shore vs. Jackson State, 1:30 p.m.
New Mexico vs. TCU, 6 p.m.
St. Bonaventure vs. Maryland, 8:30 p.m.
Saturday, Nov. 25
Loser of Jackson St./Md. Eastern Shore vs. Loser of Tenn. Tech/Omaha, 10 a.m.
Winner of Jackson St./Md. Eastern Shore vs. Winner of Tenn. Tech/Omaha, 12:30 p..m.
Loser of N. Mexico/TCU vs. Loser of St. Bonaventure/Maryland, 3 p.m.
Winner of N. Mexico/TCU vs. Winner of St. Bonaventure/Maryland, 6 p.m.
MORE HONORS FOR ADAMS: Jaylen Adams of St. Bonaventure has again found himself in some elite college basketball company.
The 6-foot-2 senior guard from Baltimore is one of 50 athletes who are early front-runners for college basketball's most prestigious individual honor, the John R. Wooden Award presented by Wendy's
It's the fourth watch list for a major award that Adams has been named to this season. He's on the list for the Bob Cousy Award for the nation's top point guard and the Oscar Robertson Award for the best player in college basketball. Tuesday, he also was among the 50 NCAA Division I players on the watch list for the 2017-18 Citizen Naismith Trophy for National Player the Year as selected by the Atlanta Tipoff Club.
This is the 50th year of the Naismith Trophy. The list of 50 was determined by a poll of basketball experts. It will be trimmed to 30 in February. A final ballot of 15 players will go to more than 1,000 voters in March during the NCAA tournament.
As a junior, Adams was the only Division I player to rank in the top 25 nationally in scoring (20.5) and assists. He was a first team All-Atlantic 10 selection each of the last two seasons and made regional teams selected by the National Association of Basketball Coaches and the U.S. Basketball Writers Association.
The big question surrounding Adams now is: When will he play? He did not participate in St. Bonaventure's opening loss to Niagara last Friday due to a sprained left ankle. Also, he is not expected to play in either of the Bonnies' home games against Jackson State on Saturday afternoon.
His first appearance in a regular season game is expected to come on Friday, Nov. 24 against the university from his home state, Maryland, in the Emerald Coast Classic in Niceville, Fla.
TRIO READY TO LEAD TERPS: Maryland sophomores Justin Jackson, Kevin Huerter and Anthony Cowan all took on key roles during their first year in College Park, Md., last season, and along with the since-departed Melo Trimble, they helped lead the Terps to a third consecutive NCAA Tournament appearance under head coach Mark Turgeon.
With Trimble now playing in the NBA's Developmental League, Jackson, Huerter and Cowan enter the 2017-18 season as the leading men of a program with expectations of contending for a Big Ten title after having won 38 conference games during the past three seasons. They also have ambitions of making it back to the NCAA Tournament and improving on last season's effort that ended in a first-round loss to Xavier. Such a responsibility isn't just about the minutes the trio will likely shoulder this year; it also means playing a role in making the other players on the roster better.
"They help me a lot, especially Kevin," freshman forward Bruno Fernando said. "Kevin is always there to make sure us as freshmen don't make little mistakes that we know can slow us down throughout the season. Kevin makes sure we always do the right things. … Before we even do a play, he'll [talk] with you on the side and just tell you, 'You should do that, that and that.' That's great by Kevin. And Justin, Justin's always there to talk to you about stuff like how the college game has been for him and changing him — not just body-wise but also mentally."
HIGH EXPECTATIONS FOR TCU: TCU basketball head coach Jamie Dixon has a simple goal for the Horned Frogs – a bid to the NCAA Tournament.
The blueprint for Dixon's second season in Fort Worth includes the return of last season's starters: senior forward Vladimir Brodziansky, junior forward JD Miller, guard Kenrich Williams, guard Alex Robinson and guard Jaylen Fisher. The addition of 6'7, 210 pound redshirt freshman Kouat Noi to its frontcourt and improved on the wings with freshman guard RJ Nembhard from Keller High School. And, finally, the team is healthy and older players are stepping up as leaders.
"We have some good leadership in Kenrich and Vlad," Dixon said. Adding that they know, "how to win big games against good people."
Dixon is glad Fisher is back – he missed the NIT with a wrist injury and the summer Australia trip with a knee injury.
"He's the fastest guy on our team, and he's a relentless worker so we feel good about him," Dixon said.
THREE-POINT SHOOTING BY DESIGN FOR LOBOS: OK, so maybe the University of New Mexico Lobos hitting 18 3-pointers on Saturday night in a record-setting 147-76 win over NAIA Northern New Mexico College wasn't exactly something head coach Paul Weir saw coming, but improving the Lobos shooting was.
On Saturday, seven Lobos attempted 3-pointers. Five hit 3's, including three apiece from starter Dane Kuiper and backup Troy Simons, five from backup Anthony Mathis and six from junior guard Chris McNeal, who had a stellar debut as a Lobo with 24 points, 10 assists and 6-of-10 3-point shooting in just 23 minutes.
"My teammates did a good job of finding me for wide open catch and shoot 3's," McNeal said.
And it didn't hurt that he just kept hitting them.
But, again, that's been what Weir has said was the plan since his introductory news conference.
UNM ranked outside the top 200 (of 351) among Division I teams in 3-point shooting in three of the previous four seasons — 274th (32.7 percent) last season, 306th (30.8 percent) in 2015 and 216th (33.2 percent) in 2014.
"I had a vision and I've talked to Sam (Logwood) about it when I first got here," Weir said, "and I've talked to the players about it when they all came in, that we were going to have some good players and surround them with shooters. And we were going to kind of play out of that."
TAQQEE SET FOR FINAL SEASON: It is no secret that St. Bonaventure has one of the most highly-acclaimed lineup of guards in college basketball, but there is one less-known player who will play a big part in keeping the Bonnies' wheels turning—Idris Taqqee.
Entering his senior season, Taqqee will serve as one of the team captains this season, along with Jaylen Adams and Matt Mobley. The leadership role is one that he does not take lightly.
"It means everything. I have to be an example and when they have questions I need to be ready to answer them," Taqqee said. "Especially when we're in practice, I have to be more on my game and know everything from every point of view, so it's definitely something that I like."
Taqqee started all 32 games for the Bonnies last season, averaging 33.8 minutes per game. He finished fifth in the A10 with 2.3 offensive rebounds per game, and scored 6.8 points per game. Taqqee is a lifetime 42% shooter from the field, and a 65% free throw shooter. The 6'4 guard will be looking to improve upon those numbers in order to be a difference maker for head coach Mark Schmidt this season.
Headlines
Maryland
Nov. 15: Cowan Jr. Breaks Out As Terps Handle Butler
Nov. 15: Cowan Jr. Leads Maryland
Nov. 15: Cowan's 1st Double-Double Keys Victory
Nov. 15: Terps Counting On Jackson
Nov. 15: Previewing Butler Game
Nov. 15: Terps First Test Arrives Tonight
Nov. 15: Nickens, Wiley Shooting Way Back Into Bigger Roles
Nov. 14: Making Up For Lost Time
Nov. 13: Depth On Display
Nov. 13: Maryland Flashes Faster Pace
Nov. 12: Cowan, Nickens Pace Win
Nov. 12: No Practice; No Problem
Nov. 10: Terps Win Season Opener
Nov. 10: Seniors Ready To Lead Terps
New Mexico
Nov. 15: Second Half Spurs Lobos
Nov. 14: Weir Has Lobos Step Up Conditioning
Nov. 14: Lobos Stop Omaha With Second Straight 100 Plus Game
Nov. 14: Lobos Romp Past Omaha With Strong Second Half
Nov. 12: Lobos Enjoy Record Setting Season Opener
Nov. 11: Lobos Look For Fresh Start
Nov. 10: Lobo Hoops Hopes To Play Role In Healing
Nov. 9: MacDougall Unlikely To Get Extra Season To Play
Nov. 9: New Mexico PreGame Notes Vs. Northern New Mexico
St. Bonaventure
Nov. 14: Bonnies Look To Even Record
Nov. 12: We're Just Getting Started
Nov. 11: Bonnies Stunned In Season Opener
Nov. 11: Missed Opportunity Dooms Bonnies
Nov. 11: Niagara Takes Advantage Of Adams' Absence
Nov. 11: Record-Setting Upset Producing Night
Nov. 10: Bonnies Fall Short In Opener
Nov. 8: Big Four Roundtable
TCU
Nov. 16: Frogs Survive South Dakota
Nov. 15: Frogs Overcome Mistakes To Beat South Dakota
Nov. 15: Brodziansky Keys Win Past South Dakota
Nov. 15: TCU-South Dakota Game Notes
Nov. 14: Bane Erupts In Dominant Win Past Tennessee Tech
Nov. 14: Frogs Hit 100 Against Tennessee Tech
Nov. 14:Bane Earns Weekly Honor
Nov. 13: TCU, Dixon May Have Hit Something With Recruit
Nov. 13: Bane, Hot Shooting Leads TCU
Nov. 12: TCU-Tennessee Tech Game Notes
Nov. 11: TCU Secures Ugly Win In Opener
Nov. 10: Horned Frogs Win Season Opener
Nov. 10: TCU Hangs On In Opener
Nov. 10: NIT Rings Were Shiniest Part Of Opener
Jackson State
Nov. 14: Jackson State Falls To Mercer
Nov. 10: Tigers Win Opener
Nov. 10: 3 Takeaways From Season Opening Win
Maryland Eastern Shore
Nov. 14: Hawks Head North To Meet Bonnies
Nov. 12: Shorthanded Hawks Bow to Maryland
Nov. 11: Duo Key Season Opening Win
Omaha
Nov. 14: New Mexico Drops Omaha
Nov. 14: 3-Point Barrage Dooms Mavericks
Nov. 13: Mavericks Travel To New Mexico
Nov. 12: Freshman Sooner Too Much For Mavericks
Nov. 11: Showdown With Sooners
Nov. 10: Mavericks Drop Opener At Montana State
Nov. 11: Bobcats Control Overtime
Nov. 10: Mavs Open Season With Long Road Trip
Tennessee Tech
Nov. 13: TCU Hands Golden Eagles First Loss
Nov. 12: Golden Eagles Hit The Road
Nov. 10: Total Team Effort In Season Opener