NOTE: MEDIA covering the Destin Realty Emerald Coast Classic please make sure to apply for credentials at this link
https://emeraldcoastbb.wpengine.com/wp-content/uploads/2016/09/Press-Credential-Form.pdf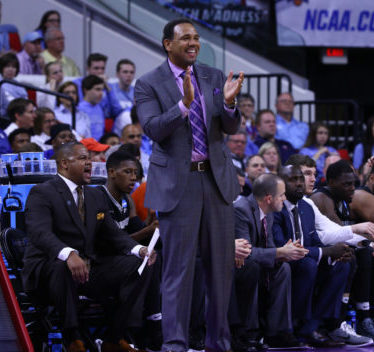 Upcoming Schedule For Participating Teams
(All times listed are central)
Friday, Nov. 11
Grambling at East Carolina, 6 p.m.
Virginia at UNC Greensboro, 6 p.m., ESPN3
Savannah State at Iowa State, 7 p.m., Cyclone Network
Kennesaw State at Iowa, 8:35 p.m., Big Ten Network Plus
Sunday, Nov. 13
St. Francis Brooklyn at North Carolina State, 1 p.m., ACC Network Extra
Savannah State at Iowa, 2:35 p.m., Big Ten Network Plus
Texas Rio Grande Valley at Tennessee-Martin, 6 p.m.
Monday, Nov. 14
Vermont at Providence, 6 p.m., Fox Sports 2
Wiley at Gramblng, 7 p.m.
Texas Rio Grande Valley at Memphis, 7 p.m., ESPN3
Tuesday, Nov. 15
St. Francis Brooklyn at Virginia, 6 p.m., ACC Network Extra
Wednesday, Nov. 16
Milwaukee at Memphis, 7 p.m., ESPN3
Texas A&M-Corpus Christi at Texas RIo Grande Valley, 7 p.m., Spectrum Sports

Thursday, Nov. 17
Providence at Ohio State at Providence, 6 p.m., Big Ten Network
Middle Georgia State at Savannah State, 6 p.m.
Grambling at North Carolina A&T, 6 p.m.
Seton Hall at Iowa, 8 p.m., Big Ten Network
Saturday, Nov. 19
Grambling at Providence, 11 a.m., Fox Sports 2
Savannah State at Memphis, 11 a.m., ESPN3

Sunday, Nov. 20
Yale at Virginia 12 p.m., ACC Network Extra
Texas Rio Grande Valley at Iowa, 4:35 p.m., Big Ten Network Plus
IT'S SHOWTIME FOR LONE SENIOR: Jerry Ratcliffe from the Charlottesville Daily Progress writes a profile on Virginia's lone senior – London Perrantes.
Perrantes came to Virginia four years ago and unpacked his "Cali Cool," as teammates describe it, an unflappable style of play that has contributed to the Cavaliers' rise to the upper echelons of the basketball-rich ACC.
Along the way, the fiery point guard has drawn rave reviews from some of the game's most respected analysts and curses from some opposing coaches who stood helplessly as Perrantes delivered one 3-point dagger after another over top the defense.
For the first three years of his odyssey from the glitter of Los Angeles to the shadows of the Blue Ridge Mountains, Perrantes had upperclassmen to lean on when things got rocky. Now, he is that upperclassman. In fact, he's the lone scholarship senior on a UVa team that has built expectations over the span of his career.
PRICE OF SUCCESS COMES DUE FOR FRIARS: In Wednesday's Providence Journal, sportswriter Bill Reynolds says that it will be a challenging season for Providence after three straight appearances in the NCAA Tournament.
In fact, he says this could be Ed Cooley's most challenging season in his six-year career at PC, for what he's really doing is playing in a college basketball version of the futures market.
Go right down the roster:
The only returning starters are 6-foot-7 inch forward Rodney Bullock, who was the third leading scorer on the team last season, and junior wing player Jalen Lindsey, who has been a trick-or-treat wing shooter the past couple of years. Everyone else is a question mark. That's very different from the past couple of years when Cooley seemed to have in his hands a potential star, a laundry list that included Vincent Council, Bryce Cotton, Kadeem Batts, LaDontae Henton, Kris Dunn, and Ben Bentil.
Cooley now has another group to try and mold. Yes, familiar faces Lindsey, Kyron Cartwright, Ryan Fazekas, and Ricky Council are still here. But if this were a stock you probably wouldn't be banking the future on them. Not here at the start of the season, anyway.
CHALLENGING, FUN SEASON IN STORE FOR IOWA: Chad Leistikow from the Des Moines Registers writes that with lower expectations, higher intrigue and a new identity, this could be one of Fran McCaffery's biggest coaching challenges in his seven years as Iowa basketball coach.
"It's a fun group to be around," Kirk Speraw, McCaffery's top assistant, says. "Some of these young guys are further along than maybe what you have anticipated."
How, and how quickly, McCaffery fits 10 freshmen and sophomores around star shooting guard Peter Jok over the next four months is the biggest story of the season.
MEMPHIS NEWCOMERS SOLID IN DEBUTS: Phil Stukenborg from the Memphis Commercial Appeal writes that first-year coach Tubby Smith is counting on four newcomers to make big contributions to Memphis this winter.
As first impressions go, the foursome made memorable ones. And when the Tigers open the regular season Monday at home against the University of Texas Rio Grande Valley, U of M coach Tubby Smith likely will be looking for increased contributions.
The Lawsons, Dedric and K.J., along with Markel Crawford may form a Core Three, of sorts, for the Tigers, but for the season to be a successful one, the newcomers will need to complement the top returnees.
LACK OF EXPERIENCE LEAVES FRIARS WITHOUT TRUE STAR: Now entering his sixth season at Providence College, coach Ed Cooley doesn't mince words when asked what type of a job he faces in the upcoming season.
"This will be my most challenging year as a coach at Providence College. No question," Cooley says.
Asked why, Cooley said that some debilitating, unexpected departures in recent seasons — thank you, Ben Bentil — have left him with a rash of inexperienced, but talented, players. That's why no one around the program can accurately gauge just how good this team can become.
Kevin McNamara from the Providence Journal writes that that Bentil declaring for the NBA Draft after his sophomore season, plus the transfer of 7-foot-2 center Paschal Chukwu to Syracuse in the spring of 2015, robbed the program of two starters who would now be juniors. For the first time since he's been at PC, Cooley doesn't have a proven, top-flight player to build his team around like he's previously enjoyed with Vincent Council, Bryce Cotton, Kadeem Batts, LaDontae Henton and Kris Dunn.

SOPHOMORE TAKES STEP TOWARD BECOMING STARTING POINT GUARD: Matthew Bain from the Iowa City Press Citizen writes how Christian Williams is emerging as the front runner for the vacated starting point guard spot for Iowa.
Williams finished with 11 points, five assists and zero turnovers in the Hawkeyes' 95-73 exhibition victory past Division II opponent Regis last Friday.
Williams' night drew a characteristically effusive Fran McCaffery response to the question: Did Williams take a step toward nailing down the starting point guard spot?
"Yeah, probably," McCaffery answered after thinking for a second.
Iowa's coach hasn't said much concrete about his starting lineup, specifically who will start at point, so that "yeah, probably" means a lot. Williams got the nod against Regis, along with Peter Jok, Dom Uhl, Tyler Cook and Nicholas Baer. McCaffery later said he liked how that whole starting five looked, so we can assume it'll stay that way for the opener Nov. 11.
Headlines
Iowa
Nov. 9 – Hawks Ready to Start Season
Nov. 9 – 2 Games-42 Hours-Let's Go
Nov. 9 – Coach McCaffery Press Conference Transcript
Nov. 8 – A Look at Iowa's Non-Conference Opponents
Nov. 8 – Williams Off To Efficient Start
Nov. 8 – Hawks Set For Season Opener
Nov. 7 – Baer Vaulted Into Big Role
Nov. 6 – Cook Solid In Exhibition Win
Nov. 5 – Jok Ready For Big Role, But Supporting Cast In Flux
Nov. 4 – Hawkeyes Handle Regis in Exhibition Win
Nov. 4 – Cook Impresses in Iowa debut
Nov. 4 – Fran McCaffery press conference
Nov. 3 – High Expectations For Freshman
Nov. 3 – Iowa Rotation Breakdown
Nov. 3 – Wagner Becomes Mentor For Young Hawkeyes
Nov. 3 – Iowa Rotation Work In Progress
Oct. 25 – Big Ten Conference Preview
Oct. 4 – Iowa Backcourt Preview
Memphis
Nov. 8 – Memphis Among Toughest Teams To Forecast
Nov. 7 – American Athletic Conference Preview
Nov. 7 – Tubby Smith Post-Game Press Conference
Nov. 7 – Tigers Beat Christian Brothers
Nov. 7 – Tigers Learn Some Lessons
Nov. 7 – Memphis Uses Defense
Providence
Nov. 10 – Critical Season Ahead For Bullock
Nov. 9 – PreGame Notes vs. Vermont
Nov. 7 – Kris Dunn Era Closes, New Era Begins
Nov. 7 – BigEast Hoops Preview
Nov. 4 – Holt Among Top 15 Impact JUCO Transfers
Nov. 3 – New Era At Providence
Nov. 2 – Providence Journal Podcast
Oct. 13 – Cooley Not Lacking Confidence
Virginia
Nov. 9 — Wilkins Emerges As Vocal Leader
Nov. 8 – CBS Sports ACC Preview
Nov. 7 – Perrantes Embraces New Role
Nov. 5 – Five Must-See Games
Nov. 5 – Cavaliers Reload With Talented Class
Nov. 5 – Meet the 2016-17 Virginia Team
Nov. 3 – Bracketology – Virginia Will Be No. 2 seed
Nov. 2 – Bennett Wants Final Four
Nov. 2 – USA Today ACC Preview
Oct. 3 – New Shot Blockers To Aid Pack Line Defense
Savannah State
Nov. 8 – Felder Powers Victory
Nov. 4 – Freshman Reserve Keys Win
Texas Rio Grande Valley
Nov. 8 – Season Preview
Nov. 4 – Green Scores 36 In Exhibition Win