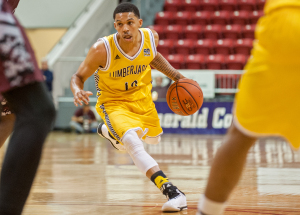 NICEVILLE, FLA. – North Carolina Central overcame a cold shooting drought to close out the game escaping with a 40-36 victory past Northern Arizona in the consolation round of the Emerald Coast Classic basketball tournament Saturday afternoon.
The Eagles, who competed in the 2014 NCAA Tournament, went the final 8 minutes 27 seconds of the game without making a basket missing their final six shots while committing three turnovers.
Behind eight points from Anthony McDonald, North Carolina Central went on a 11-0 run to turn a 31-27 deficit into a 38-31 lead it would never relinquish.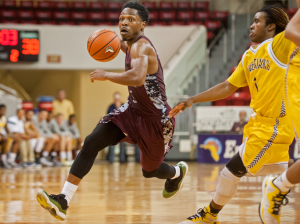 A three-point basket from the left baseline by Quinton Upshur pulled Northern Arizona within 38-36 with 1:23 remaining. But the Lumberjacks missed their last three baskets and Upshur missed three free throws in the waning seconds.
Jordan Parks led North Carolina Central with 12 points, while McDonald added 10 points. Nimrod Hillard came off the bench to grab a game-high nine rebounds for North Carolina Central. Upshur paced Northern Arizona with 13 points.
Northern Arizona shot 33.3 percent from the floor (15-45), while North Carolina Central misfired as well hitting at a 31.7 percent.