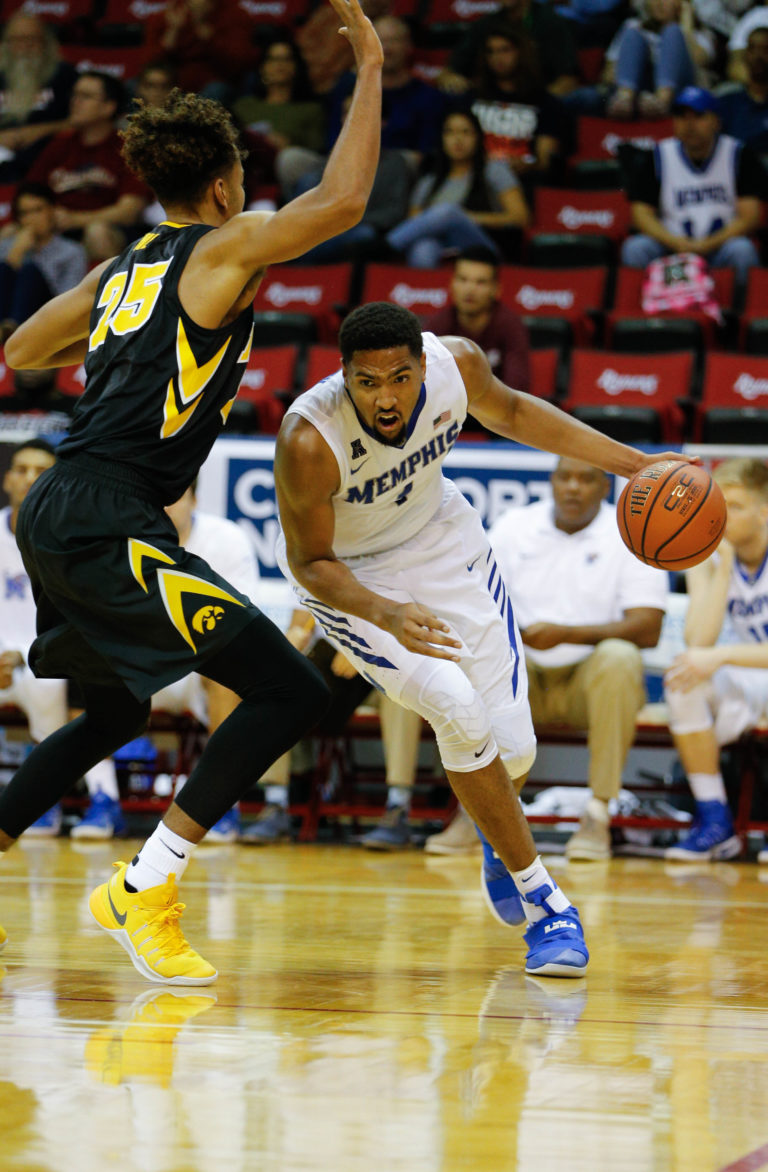 NICEVILLE, FLA. — In a battle featuring two of the preseason John Wooden College Players of the Year, Memphis outlasted Iowa, 100-92, to capture third-place in the Destin Realty Emerald Coast Classic.
Sophomore swingman Dedric Lawson, the preseason American Athletic Conference Player of the Year, scored 35 points while grabbing a game-high 11 rebounds to key Memphis which moved to 5-1.
The Tigers overcame a tournament record 42 points by Iowa senior guard Peter Jok, including 24 in the first half. Jok's 42 points ties Bruce King (42 vs. Pittsburgh in 1976) for the fourth most points scored in a single-game in program history.
Jok hit a career-high eight of 11 three-point shots while making all 12 free throws. He became the first Hawkeye to make every free throw in a game (min. 10 attempts) since Aaron White vs. North Carolina (10-10) in 2014.
"He was hitting three-pointers like they were layups," said Memphis coach Tubby Smith.
Memphis came out of the starting gates fast making eight of 10 shots during a four-minute period to erect a 20-9 lead. Lawson scored seven points during the surge.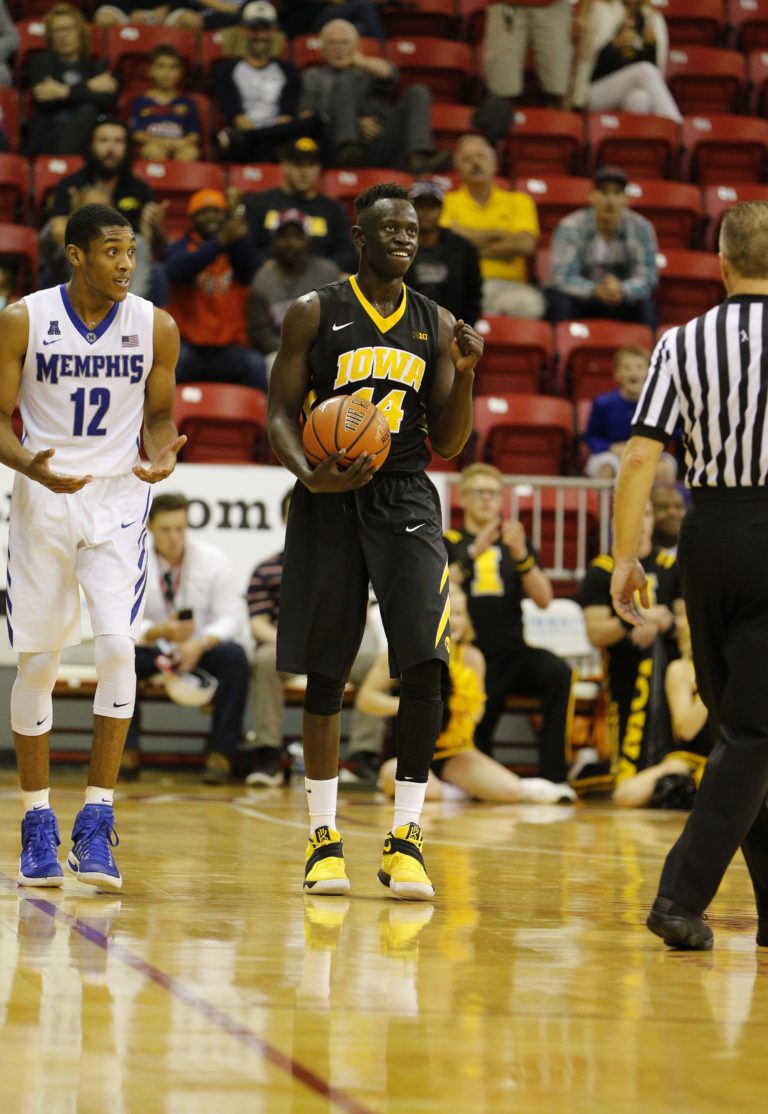 Iowa responded with an 8-0 run sparked by two treys from Jok to pull within 25-24 with 12:19 left in the first half. The lead would change hands six times to close out the half with Memphis maintaining a 54-51 lead.
Both teams shot over 60 percent from the floor in the first half.
Iowa on a 9-2 run to start the second half, led Memphis 60-56 with18:20 left
Lawson's layup with 16:26 left ignited a string of 10 straight points by Memphis enabling the Tigers to turn a 63-58 deficit into a 68-63 lead it never relinquished.
Memphis had five players score in double figure. Older brother K.J. Lawson also recorded a double-double for Memphis with 17 points and 10 rebounds along with four assists. Guard Markel Crawford had 16 points, while reserve Craig Randall netted 15 and guard Jeremiah Martin chipped in with 14.
Tyler Cook contributed 17 points and seven rebounds for Iowa which fell to 303.