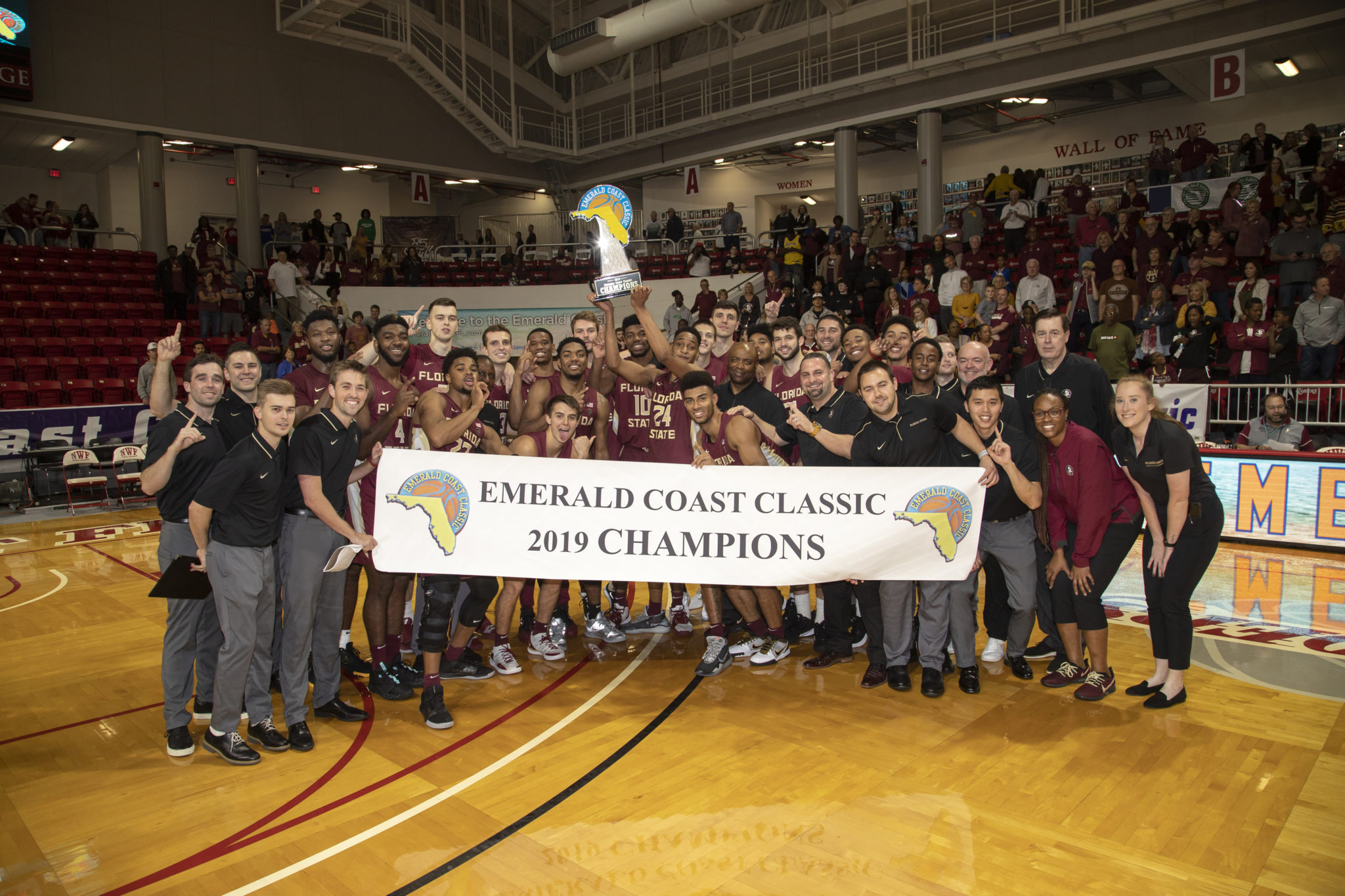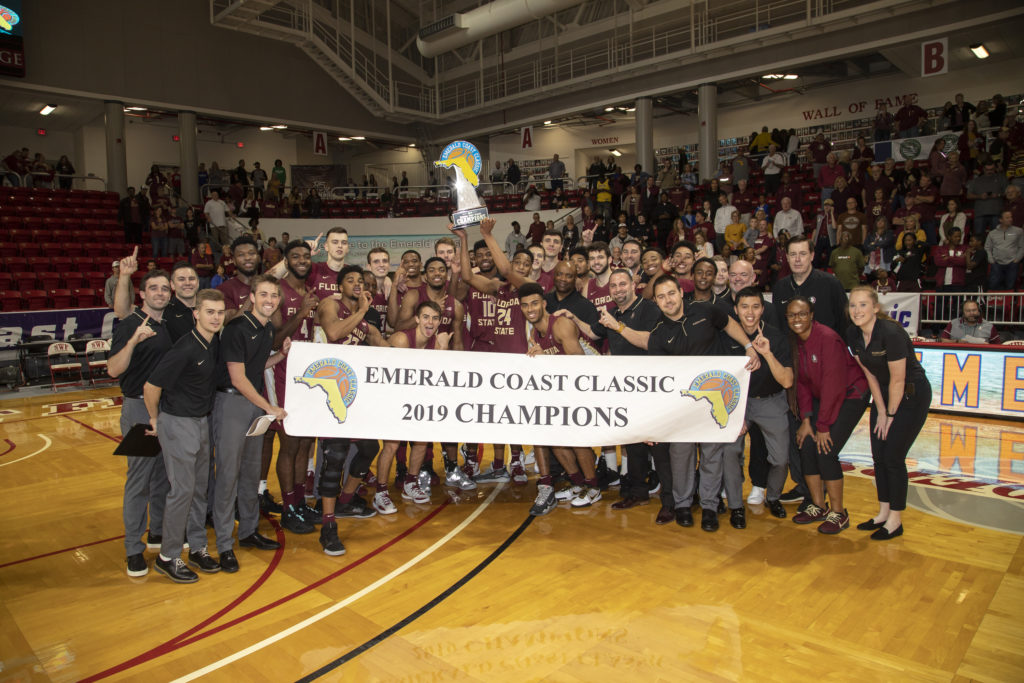 NICEVILLE, FLA. — Florida State made three free throws in the final 38 seconds of overtime to escape Purdue, 63-60, capturing the championship of the Emerald Coast Classic tournament Saturday night.
Senior guard Trent Forrest scored a game-high 17 points for Florida State, which missed all five shot attempts in overtime, winning the game by free throws.
Forrest scored the last four points in regulation for the Seminoles on a pair of driving layups. Each pulled Florida State into a tie. With time running out in regulation, he made another drive but was unable to get a shot off, including a layup with 38 seconds left to send the game into overtime.
"We feel very fortunate to come away with a victory here at the Emerald Coast Classic," said Florida State coach Leonard Hamilton. "It was a great field, great atmosphere, and a very well run tournament. This tournament is as good as any other tournament you'll find in America."
It was Florida State's eighth straight overtime victory starting with a 101-90 double-overtime win against Syracuse in January of 2018. Forrest, one of only two seniors on the team, has been a part of all those victories.
"He's (Forrest) been in the moment and understands what it takes," Hamilton said.
Purdue (4-3), trailing by only a point, took several potentially winning shots in the last minute but was unable to score against a stifling Florida State defense.
"They make it so difficult on offense," said Purdue coach Matt Painter. "Our defense is definitely ahead of our offense in terms of what we can and what we can't do against quality opponents. We outrebounded them by 15. They are pretty long and athletic. I think that's something we can hang our hat on as a positive."
The Seminoles have been on a roll since opening the season with a 63-61 road loss to Atlantic Coast Conference foe Pittsburgh. They boast a seven-game winning streak that includes two victories against ranked teams, then-No. 6 Florida on Nov. 10 and No. 17 Tennessee in an Emerald Coast semifinal on Friday.
"We couldn't have asked for two better games," Hamilton added. "These are the types of games that we need early in the season to help us have a clearer understanding of what it's like to play at the highest level."
It was a back-and-forth game with 10 lead changes and 11 ties.
Florida State never led by more than four points. Florida State ended the first half on a 9-2 run to enjoy a 27-24 intermission lead. The Seminoles outscored Purdue, 15-2, in second-chance points and points off turnovers.
After trailing at the half for the first time this season, the Boilermakers went on a 7-0 run to start the second half capped off by an Aaron Wheeler dunk on a fast break.
The Boilermakers briefly went ahead by seven early in the second half following a free throw by Maat Haarms with 15:57.
Sophomore guard Devin Vassell, who was named the tournament's outstanding performer, collected 13 points for Florida State along with two steals and two blocks.
He accounted for the final margin by making two free throws with 1.7 seconds left in overtime.
Vassell was joined on the all-tournament team with Forrest and Haarms and Jahaad Proctor. Haarms, a 7-3 center, led Purdue with 16 points and eight rebounds. Proctor had 12 points, while Eric Hunter tallied 10 points.
Purdue won the rebounding battle, 48-33, but had 24 turnovers to only 13 for Florida State.
Florida visits Indiana Tuesday before resuming Atlantic Coast Conference action with a home game against Clemson Dec. 8.
Purdue faces No. 7 and defending national champion Virginia on the road Wednesday for a rematch of their NCAA Tournament Elite 8 game last season that saw the Boilermakers fall in overtime to Virginia, 80-75.