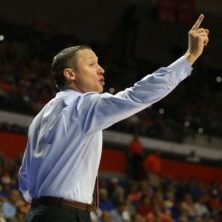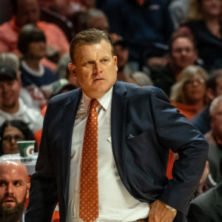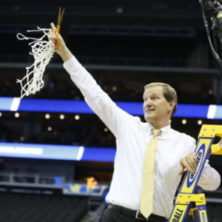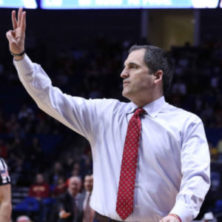 NICEVILLE, FLA. — Florida, Illinois, Iowa State and Oregon headline the field for the seventh annual Emerald Coast Classic, presented by Global Sports.
The eight-team tournament will be played Thanksgiving weekend Nov. 27-29 at The Arena on the campus of Northwest Florida State College.
Florida, Oregon and Iowa State all competed in the 2019 NCAA Tournament. Illinois and Oregon are ranked in the latest Associated Press Top 25 poll.
Alabama A&M, Louisiana-Monroe, McNeese State and North Florida round out the eight-team field.
"We're proud to assemble another tremendous field for the Emerald Coast Classic, attracting some of the top collegiate basketball programs in the nation," said tournament director Maury Hanks, chief executive officer of Global Sports. "The word is quickly spreading around the country about the strong reputation of our tournament in drawing teams from the best conferences in college basketball."
Oregon is ranked No. 8 in both the latest Associated Press and Coaches polls, owning a 14-3 record prior to a Thursday (Jan. 16) contest at Washington State.
Dana Altman is in his 10th season as head coach at Oregon, having guided the Ducks to six NCAA Tournaments, including the 2017 Final Four, while winning PAC-12 regular season titles in 2016 and 2019. During his 31 years as a collegiate head coach Altman has amassed more than 650 victories, while earning coach of the year honors in four conferences: Southern, Big Eight, Missouri Valley and Pac-12.
"We are looking forward to a great experience at the Emerald Coast Classic," said Altman. "It is a great field and should be a very competitive tournament."
Florida has won 20 or more games while advancing to post-season play in each of Mike White's four previous seasons as head coach including the last three NCAA Tournaments along with the 2016 NIT.
The Gators are 11-5 overall, including a 3-1 mark in the Southeastern Conference before a Saturday (Jan. 18) game against No. 4 ranked Auburn.
Iowa State and Illinois will be appearing in the tournament for the second time with the Cyclones beating Illinois in the championship game of the 2015 Emerald Coast Classic.
Steve Prohm is in his fifth year as head coach at Iowa State, guiding the Cyclones to Big 12 Conference Tournament titles in 2017 and 2019 along with appearances in the NCAA Tournament in 2016, 2017 and 2019.
The Fighting Illini, under third-year head coach Brad Underwood, is ranked No. 24 in the Associated Press poll with a 12-5 record (including a 4-2 second place mark in the Big 10) entering a Saturday (Jan. 18) game against Northwestern. Illinois, seeking its first NCAA Tournament appearance since 2013, entered this week ranked third in Division I rebound margin, grabbing 41.7 rebounds per game while yielding just 30.1 boards per outing.
Participating coaches share the same excitement as Altman about playing in what promises to be one of the top preseason basketball tournaments during the 2020-21 season.
"We love playing in front of the great Gators fans all around the state of Florida, so we're really looking forward to competing in the Emerald Coast Classic, " said Florida coach Mike White. "It's a tremendous field, and the level of competition will be really high."
"We are excited to play in the Emerald Coast Classic once again," said Iowa State coach Steve Prohm. "From the tournament field, to the facility, to how the tournament is run…it's all first-class. It will be a terrific tournament and we are honored to participate with a great group of teams."
"The Emerald Coast Classic is a great event and will be a great time for our players," said Illinois coach Brad Underwood. "We look forward to playing against good competition and be able to play in front of our strong Florida alumni base. We are really excited to play in the 2020 Emerald Coast Classic in Florida."
First and second-round games will be played at on-campus sites with four third-round games played on Nov. 27. Consolation round games are scheduled Nov. 28 with the third-place and championship game set for Nov. 29.
Louisiana-Monroe, which plays in the Sun Belt Conference, is coming off back-to-back appearances in the CollegeInsider.com post-season tournament.
Matthew Driscoll has guided North Florida to a pair of 20-plus win campaigns in his 11 years as head coach including two ASUN Conference titles. According to the latest NCAA statistics, the Ospreys rank No. 1 in the nation in three team categories: three-point field goals made; three-point field goals made per game-12.3 avg; and three-point field goal attempts.
Alabama A&M competes in the Southwest Athletic Conference. McNeese State is a member of the Southland Conference and ranks second in field goal percentage (.514), according to the latest NCAA statistics.
Global Sports has produced 45 multi-team college basketball tournaments in the past 12 years including three during the 2019-20 season.
Emerald Coast Classic History
2019 — Florida State, champion; Purdue, runner-up
2018 — Cincinnati, champion; Mississippi, runner-up
2017 — TCU, champion; St. Bonaventure, runner-up
2016 — Virginia, champion; Providence, runner-up
2015 — Iowa State, champion; Illinois, runner-up
2014 — Mississippi, champion; Cincinnati, runner-up