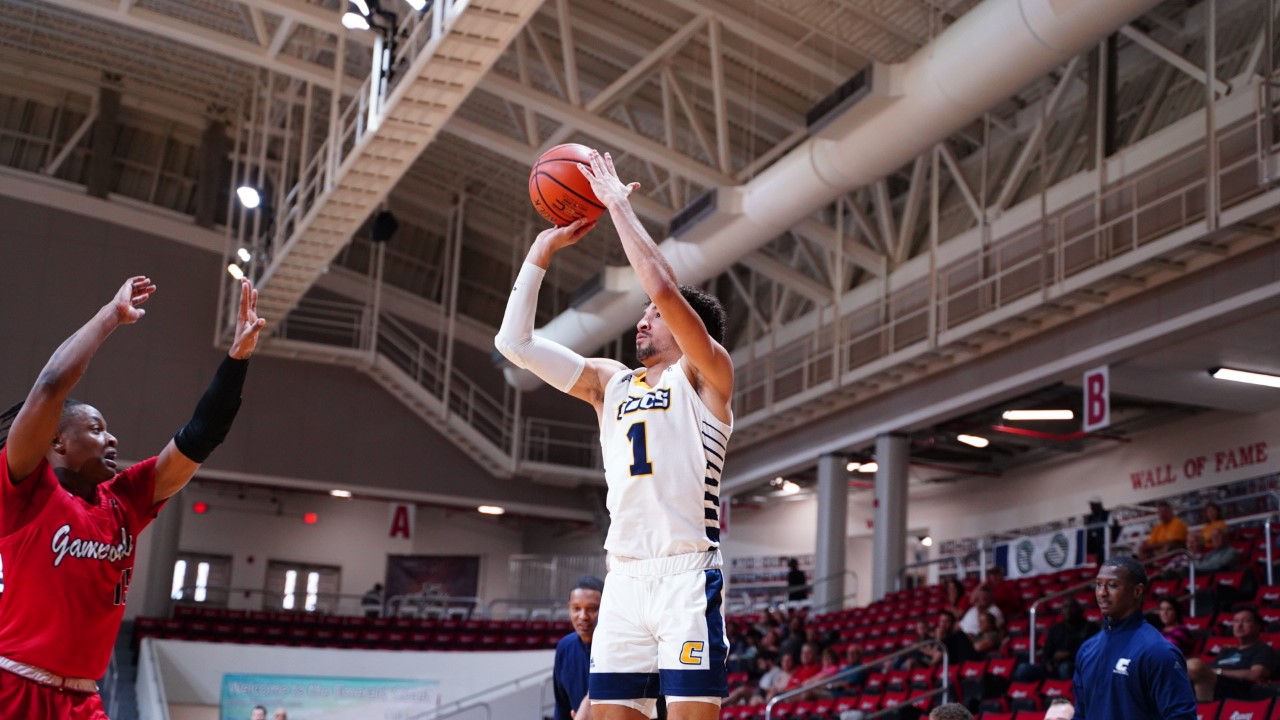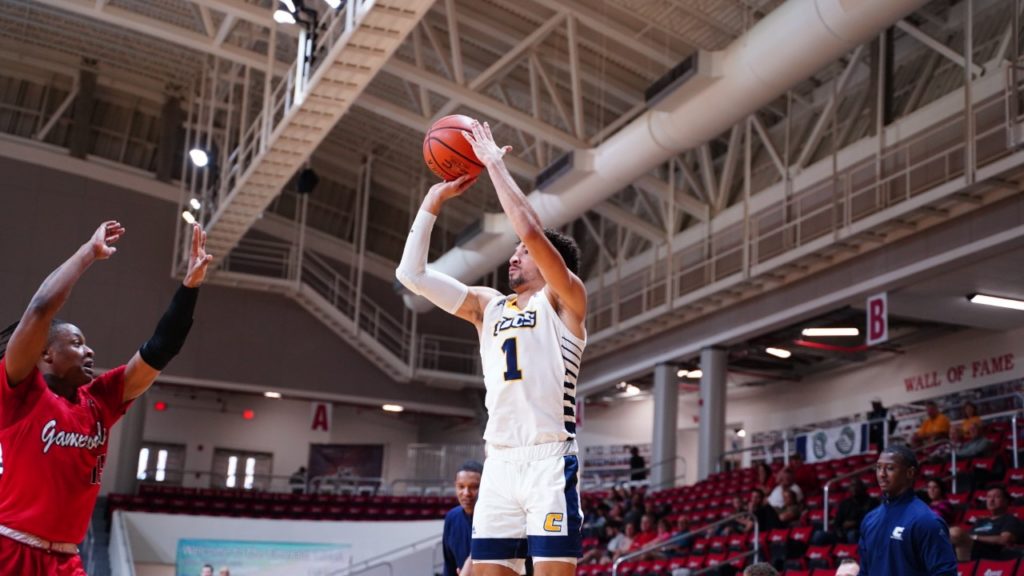 NICEVILLE, FLA. — Jonathan Scott's three-point basket from the right baseline with 34 seconds left powered Chattanooga to a 63-60 victory past Jacksonville State in the consolation round of the Emerald Coast Classic at Northwest Florida State College Saturday.
Chattanooga's tandem of Matt Ryan and Jonathan Scott combined for 33 of its 63 points. Ryan finished the game with 18 points, shooting 4-of-7 from three. Scott finished with 15 points, shooting 4-of-7 from three as well. The duo made eight of the team's 10 three-point field goals.
Two free throws by De'torrion Ware with 24.9 seconds pulled Jacksonville State within 58-57 but the Mocs answered with two free throws by Ryan with 20.3 seconds to extend their lead to 60-57.
On the ensuing Jacksonville State possession Ty Hudson made just one of two free throws with 15.8 seconds to trim the deficit to two points. The Mocs sealed the victory by sinking three free throws in the last 5.3 seconds.
The Mocs' efficiency behind the three-point line proved to be the difference Saturday shooting 10-of-25 compared to Jacksonville State's 5-of-16.
Chattanooga led by as many as eight in the second half, leading 51-43 before Jacksonville State rallied to tie the game at 55.
Senior forward Jacara Cross led the Gamecocks second-half rally, scoring 11 of his team-high 19 points over the final 14 minutes. Cross finished the game 9-of-13 from the field, scoring the majority of his points in the paint. Ty Hudson added 12 points.
The Mocs shot 44.9 percent from the floor, including 54.5 percent in the second half.
Jacksonville State (2-4) hit 42.1 percent from the floor.
Jacksonville State outrebounded the Mocs, 34-27, with freshman forward De'Torrion Ware pulling down a career-high 10 rebounds.
Chattanooga, which improved to 5-3, will travel to Western Carolina. Jacksonville State fell to 2-4, will go on the road against George Mason.
Chattanooga's Davide Jean-Baptiste and Jacksonville State's Derek St. Hilaire were named to the all-tournament team.